Watch Your Bespoke Modular Bookshelf Made Live!

Product transparency has always been a major concern for consumers looking to make more sustainable decisions when it comes to every aspect of their life from the food they eat to the furnishings that enter their home. Award winning architect and designer Alejandro Sticotti has taken this desire to heart, and in partnership with Sudacas – an ecommerce platform that brings the traditions, values and culture of South America to the rest of the world – he has enhanced the level of consumer involvement in the furniture manufacturing process.
Together Sudacas and Argentinean Alejandro launched a Kickstarter campaign where the making of items that backers chose is streamed live 24 hours a day, 7 days a week – something that has never been done before! Combining award winning, sustainably made products – the celebrated Sticotti bookshelf and coat rack – with a live streaming twist, Sudacas is sharing the whole life cycle as well as the only storage solution that you will ever need – The bookshelf and coat rack are now available at early bird price in their kickstarter campaign here.
Live, raw and real
From his workshop in Buenos Aires, Alejandro uses certified woods, all of which have been sourced from responsibly managed forests throughout South America, to handcraft a completely modular design. The Sticotti bookshelf and coat rack are the products at the centre of the campaign, two essential furniture pieces that provide a stylish, simple and sophisticated storage option and a comfortable fit for any space, regardless of where your own interior design motivations take you. Additional shelves can be purchased to incorporate into the wider large shelving system, giving space for you to grow your installation as and when required.
The overall design of the shelving system and coat rack is completely customisable, and its interlocking nature ensures that each and every piece manufactured from Alejandro's workshop before your very eyes is truly bespoke and unique. The products are the perfect representation of what Alejandro wanted to create – a fusion of South American woods and craftsmanship with American practicality, the result of which is a simple, modern design that is also personal.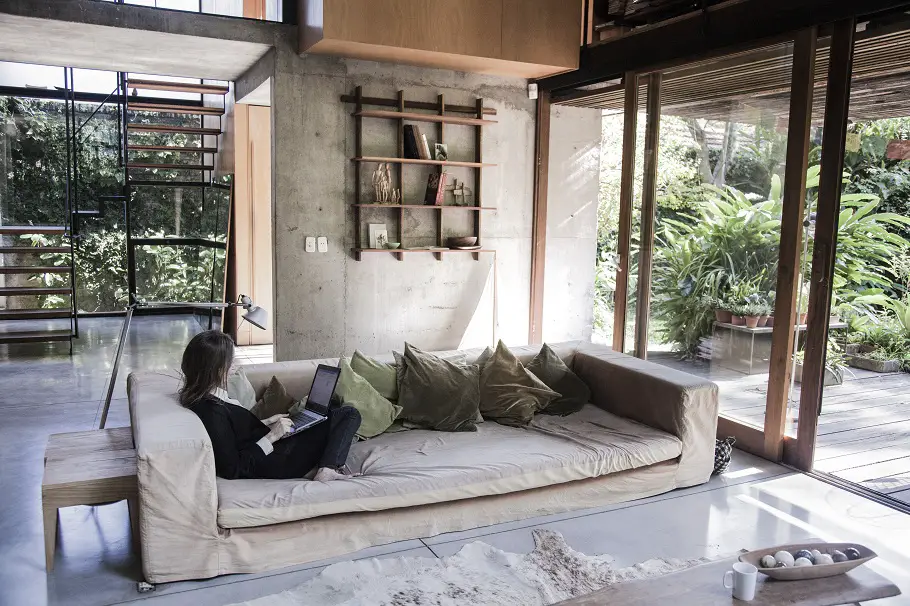 As Alejandro explains both the bookshelf and coat rack are essentials in the modern day home, "At home I use a lot of shelving and hanging systems… they make it easy to have things handy. I find that the things we like to use all the time are the ones we reach for the most, which says a lot about who we are. For example if you have many aprons hanging from your coat rack and your favourite spices arranged on your shelves, then cooking is an important part of your life. The bookshelf and coat rack hold the things that are dear to us – the things we want to have on display and have to hand. They showcase the things we love and who we are."
A history of responsible production
The bookshelf and coat rack are now available at early bird price in their kickstarter campaign here.
As well as a thoughtfully designed and beautifully made piece – products that Alejandro regards as his masterpieces – it was their mutual belief in and passion for transparency that brought Alejandro and Sudacas together. In addition to maintaining the core values of responsible production, using wood without contributing to the epidemic of deforestation, the pair live stream from the Sticotti workshop to show how each item is manufactured, from material sourcing to the end product.
As a designer, Alejandro has always had an interest in using wood products without causing forest destruction, in fact the designer grew up surrounded by the material as his grandfather was a carpenter. Whenever his grandfather had any time spare he would use his home based workshop to make simple pieces and fix things around the homes of family members, friends and neighbours. It was that usefulness that inspired Alejandro, however it wasn't until years later that he really took this motivation into his professional life.
"It all started with a design competition that was held by the Metropolitan Design Center in Buenos Aires as part of their Innovation Program. I presented a bookshelf with the first iterations of the interlocking system, which I considered to be the innovative part. All the bookshelves I had ever seen relied on screws and bolts! I worked long and hard, but in the end it was a failure. I really loved the design however, and was determined to make it work… you could say I became obsessed with it. Finally after a few years, I was able to perfect the interlocking element, and also added the hanging feature. I assembled a sample in my studio and many friends and family members got so excited about it they wanted to buy one. This made me go deeper into the design and face a new challenge, how to create an endless shelving system that was both practical and had the soul and craftsmanship of South America's signature design style," added Alejandro.
Sustainable design within reach
With a self-professed addiction to natural materials, clean spaces and raw finishes, Alejandro was certainly the right designer for the job when it came to creating a modular and sustainably made product, but it is the sharing of the story and the live streaming innovation that shows how his pieces are so meticulously made that provides the triple threat. His products have already been published in numerous design outlets, and now the products themselves, and the process that makes them, is more accessible than ever.
"When the Sudacas.com team approached me with the idea to livestream from my workshop, it was all very new to me. It's scary to feel vulnerable and exposed, but it is also satisfying to be able to reveal the source of my work, and be able to communicate with people that are interested in it. Kickstarter shares the values I've cultivated as a designer, and therefore I am able to connect with a community that also appreciates and shares those values. I hope they enjoy it, I definitely do," concluded Alejandro.
Visit Sudacas.com to view the campaign and become a backer yourself, and you too will get to watch your own Sticotti bookshelf or coat rack being made – live!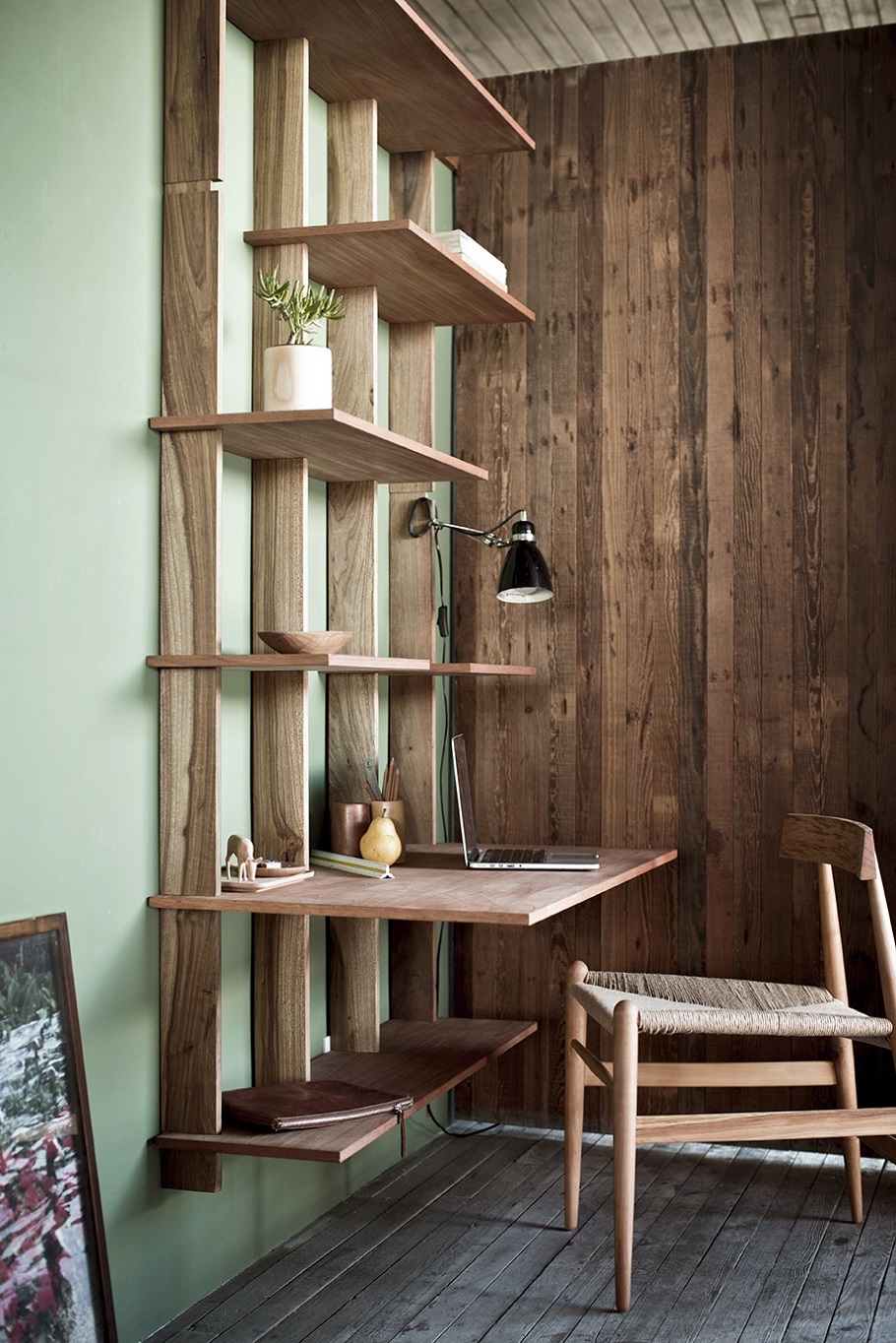 Love Interior Design & Exotic Travel? Follow us..
July 25, 2016 | Design | View comments