Serpentine Gallery's Radić Pavilion to launch in Somerset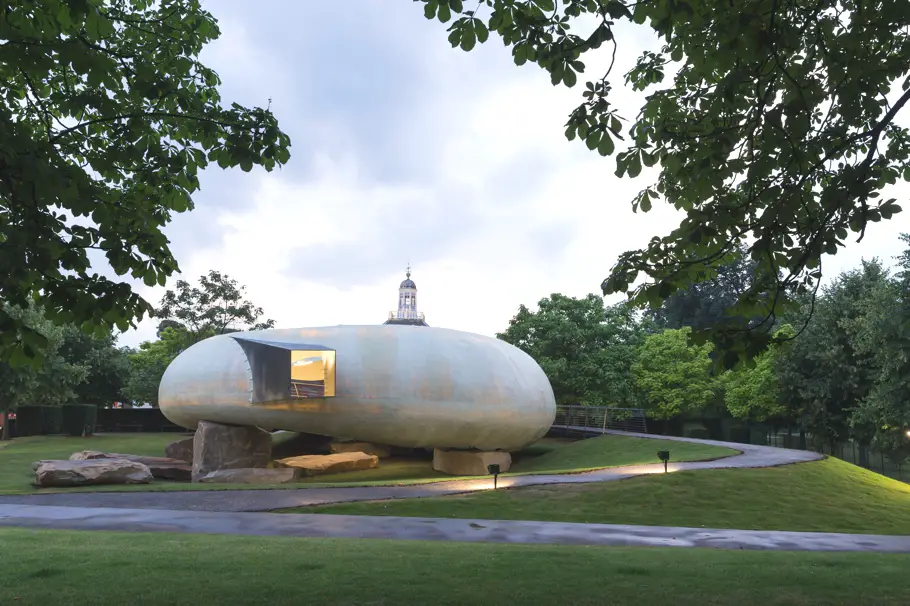 This weekend Hauser & Wirth Somerset will launch the Radić Pavilion designed by Chilean architect Smiljan Radić, at Durslade Farm, Bruton, Somerset, England.
To celebrate the launch of the contemporary pavilion, a season of exhibitions, events and installations exploring the nature of collaboration between architecture and other creative disciplines have been planned.
The Radić Pavilion, which has been installed at the end of Oudolf Field – the garden designed by Piet Oudolf – sits naturally within this landscape. A dialogue has been created between the gallery complex and pavilion, and their relationship with the garden. Occupying a footprint of some 350 square metres, the pavilion depicts a semi-translucent, cylindrical structure, designed to resemble a shell resting on large quarry stones.
Images courtesy of Serpentine Gallery Pavilion 2014 © Iwan Baan and John Offenbach via Hauser & Wirth Somerset
Love Interior Design & Exotic Travel? Follow us..
March 17, 2015 | Design | View comments