Velaa Private Island raises the bar in the Maldives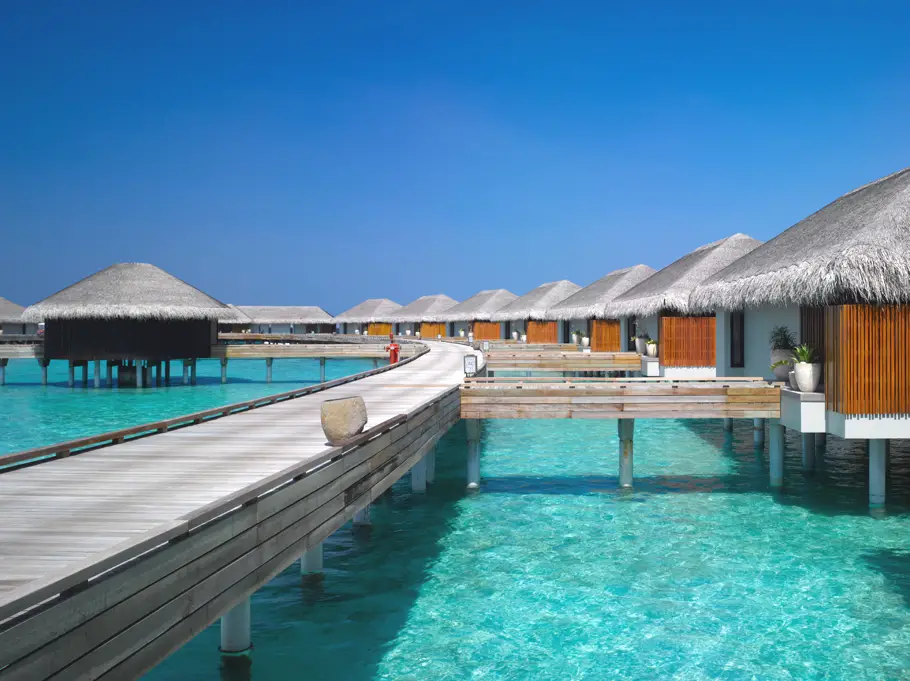 Privacy, luxury and glamour meet the sublime waters of the Indian Ocean. Velaa Private Island is an exclusive new resort opening in the Maldives bringing a new meaning to 'private moments'.
Located on the unspoilt – and secluded – Noonu Atoll, in the north of the Maldives, the opening of Velaa Private Island is one of the most hotly anticipated events of 2014.
Velaa shares its name and its home with the generations of sea turtles that have inhabited the island for countless years. From an aerial view the Velaa's exclusive over-water villas apparently resemble the head of a turtle with main island forming the body.
Designed by Czech architect Petr Kolar, the luxury resort oozes contemporary chic with Maldivian nuances. The luxury Maldivian resort offers 43 private villas and five four-bedroom residences fusing local materials and contemporary flourishes, each private retreat boasts plenty of outdoor space and private pool. Some of the luxury villas have been built over water, for extra privacy the 'romantic villa' is the only exclusive villa that is reached by boat.
If guests need space to meditate the 'raised-tree meditation platform' is where they are encouraged to go. Submarine expeditions, diving, snorkeling, windsurfing and sailing are among the excursions available for those seeking adventure, and golf lovers can craft their game at the golf academy, designed by Spanish professional golfer Jose Maria Olazabal.
Need something to quaff during your day of sun worshiping? Well the luxury Maldivian resort's extensive wine cellar, which has been stocked with £1million of vintage champagnes and fine wines, should keep the snobbiest of wine connoisseurs happy. For the epicurean, Velaa Private Island boasts the culinary consultancy of Michelin-star chef, Adeline Grattard from Paris. With three restaurants and three bars, every plate should be catered for.
If fine wines and exercise is not your thing, the A My Blend by Clarins spa, one of only a handful in the world, offers exclusive facial products and body treatments by Clarins. This luxury Indian Ocean spa also features the first 'snow room' in the Maldives.
Velaa Private Island, Noonu Atoll, Maldives, velaaprivateisland.com
Love Interior Design & Exotic Travel? Follow us..
November 29, 2013 | Africa Indian Ocean Maldives Travel | View comments