Luxury Loama Resort opens on Maamigili island, Maldives
Offering barefoot luxury and rich Maldivian heritage, Loama Resort is a charming new hotel on the beautiful island of Maamigili. Think sun-kissed lagoons, palm-fringed beaches and picture-perfect panoramas, spread over 100 hectares of pristine coral reef within the Raa Atoll, Maldives.
Loama Resort Maldives at Maamigili is a teardrop-shaped private island that was once the playground of ancient kings; part of the northernmost and largely undiscovered Raa Atoll and representing the final frontier of the Maldives, where absolute seclusion and privacy can be secured.
Away from many of the other bustling tourist resorts the Maldives are famous for, this is a resort with an accent firmly on privacy. Uncharted reefs harbour treasures and secret beaches await discovery. Loama Resorts are drawing a line in the sand and stepping beyond luxury to offer escapes illuminated by art, culture and heritage on an undiscovered paradise.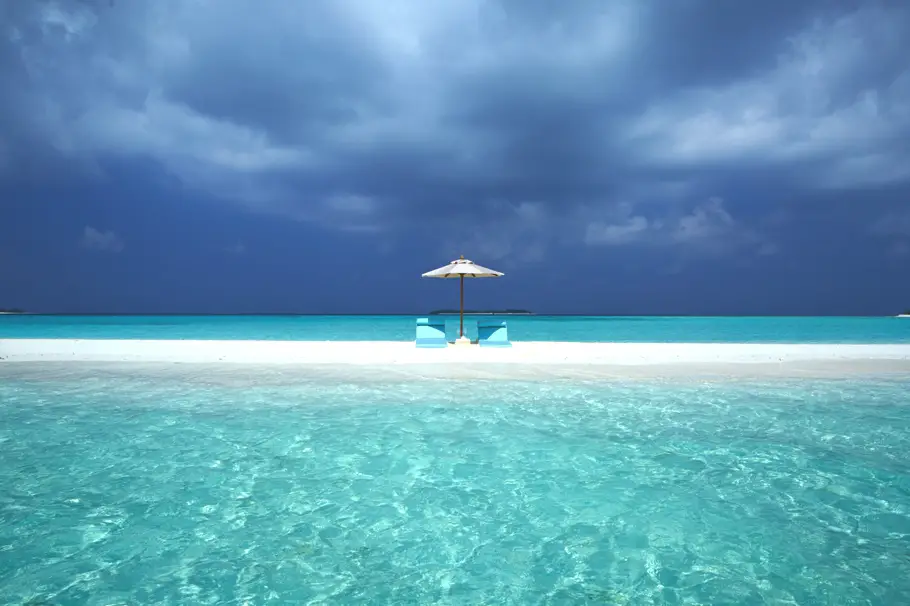 The luxury Maldives resort's spa experience is sublime, with an iconic blend of timeless traditional secrets and wisdom and the healing heritage of the Maldives with contemporary wellness best practice.
The resort's over-water villas perch elegantly on poles above the shimmering turquoise shallows of the Indian Ocean, while its beach villas offer contemporary style with charming and authentically Maldivian touches.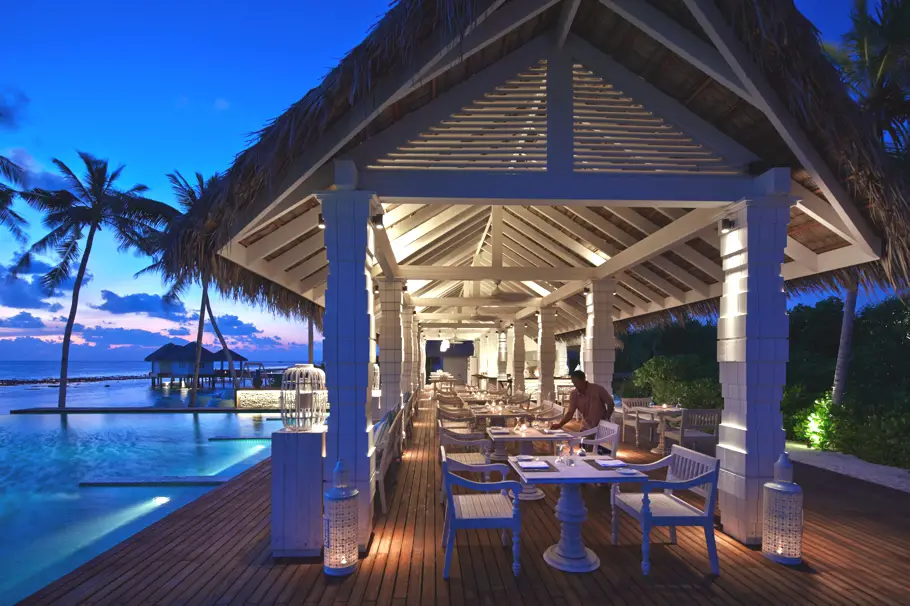 As a tribute to the opulent ancestry found in the Maldives the resort has established the Maldives' first gallery of contemporary Maldivian art, Loama Art Gallery, in a stunning over-water pavilion. It already houses an important collection of artifacts from key periods of Maldivian history, from an extensive collection of 15th-century Chinese porcelain to the discovery of a pair of 11th-century sunken baths on the island.
The luxury Maldives resort features six gastronomic havens, each offering a distinct epicurean experience. They include Thundi, a Thai fine dining restaurant where authentic Thai recipes are transformed into culinary masterpieces and Meyzu, a Japanese restaurant with sushi bar and sizzling teppanyaki at the open-air lounge. Fazaa is an all-day dining restaurant offering Western, Asian and Mediterranean cuisine in a vibrant al-fresco setting. For barbecue lovers, Athiri Club's themed barbecues are the stuff of food fantasy.
Loama Resort Maldives, Raa Atoll, Maamigili Island, Maldives, loamaresort.com
Love Interior Design & Exotic Travel? Follow us..
March 23, 2015 | Africa Indian Ocean Maldives Travel | View comments