Hideaway Beach Resort & Spa re-opens, Maldives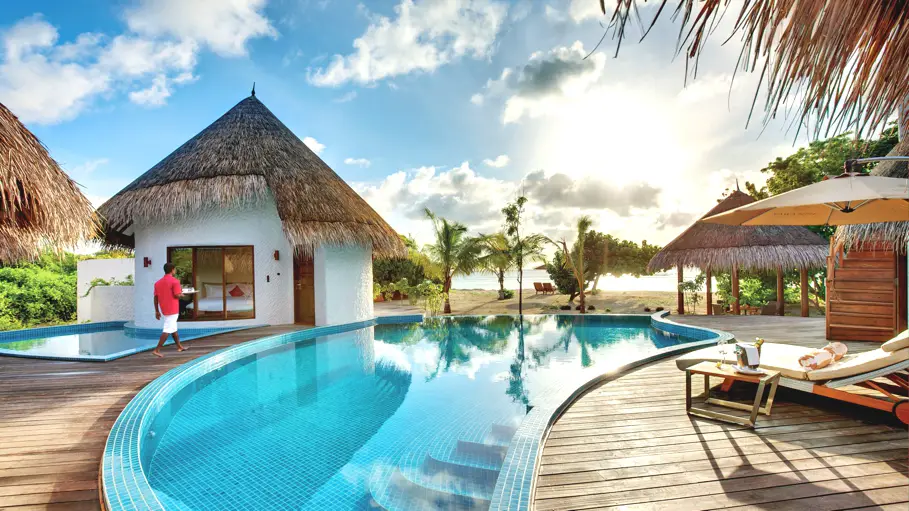 Boasting the luxury of space and privacy across one of the largest islands in the Maldives, Hideaway Beach Resort & Spa has officially reopened its doors this month.
Located on the crescent-shaped Dhonakulhi Island in the north of the Maldives, the five star island resort promises to be 'a true hideaway'.
Following a $50million investment, the whole island has undergone a redevelopment including an extensive renovation of the property; previously known as Island Hideaway. The luxury Maldives resort offers guests their own private cocoon of space across the island's expansive 297,000 square metres. Home to the first fully-functional marina in the Maldives, due to its unique reef system, Hideaway Beach Resort & Spa enjoys one of the most desirable locations in the Indian Ocean for exploring the surrounding aquamarine waters.
Featuring 103 villas in eight different categories of accommodation, ranging from beachfront to garden and family residences, as well as the new addition of 50 over-water villas that sit over the sparkling blue lagoon.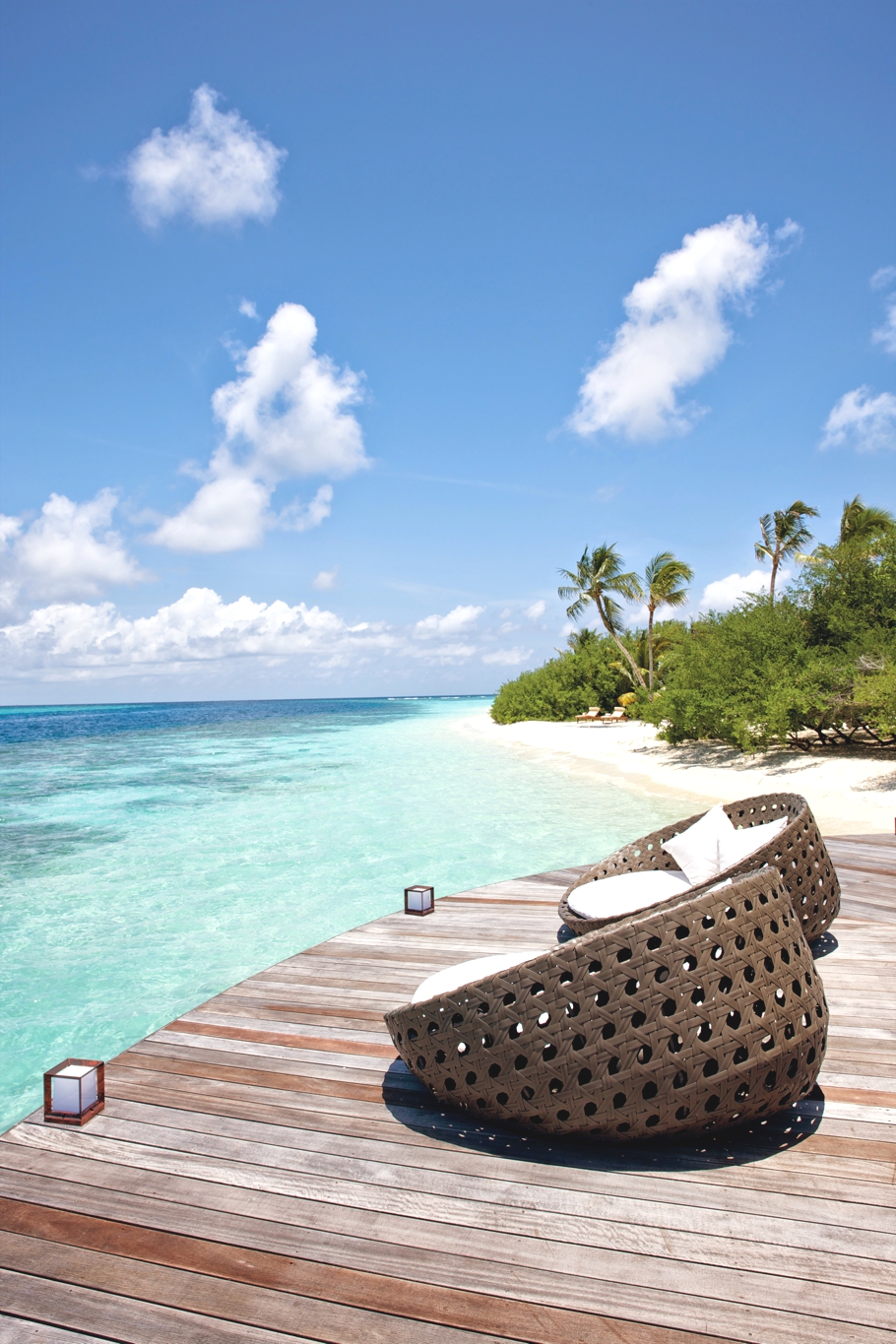 Carefully positioned amidst coconut groves and lush vegetation, the villas are designed to create the impression of a floating paradise. Inspired by the exotic, unspoiled landscape of Dhonakulhi Island, the villas combine tropical tones with contemporary touches with local Maldivian influences.
The luxury Indian Ocean island resort boasts a charming spa, one of the largest in the Maldives. The heavenly sanctuary is complete with a selection of lagoon spa villas to laze and lull in and offers a wide range of customised treatments to overwhelm senses.
Guests can indulge in an array of taste-infusing cuisine at the resort which boasts a selection of culinary options, ranging from contemporary à la carte dining, to the entertaining art of Teppanyaki-style cooking and intimate destination dining – the ultimate personalised dining experience.
Set against a beautiful backdrop of coconut groves, pristine white sands and turquoise waters, the island resort provides a tranquil retreat for those in search of an exotic getaway.
Hideaway Beach Resort & Spa Maldives, Dhonakulhi Island, Haa Alifu Atoll, Maldives, hideawaybeachmaldives.com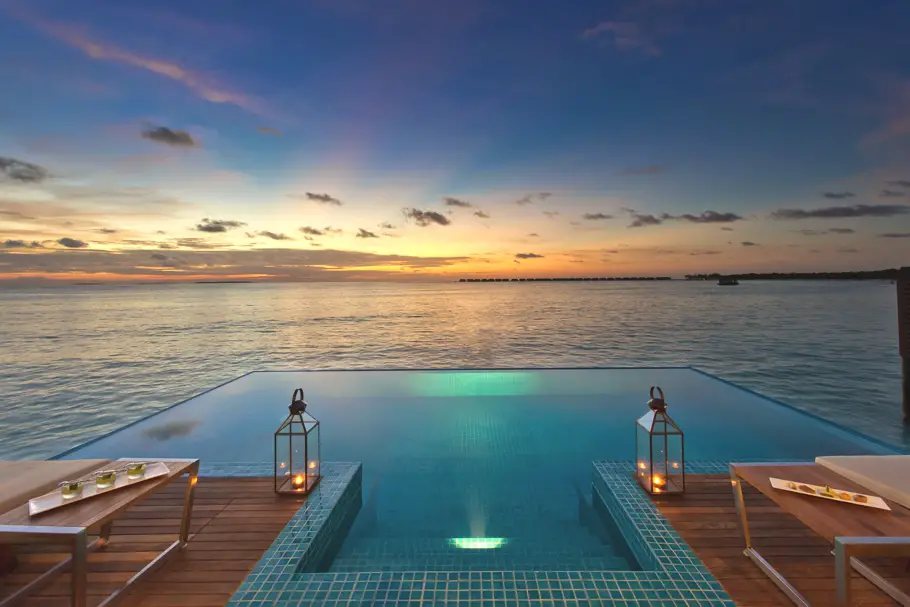 Love Interior Design & Exotic Travel? Follow us..
March 18, 2015 | Africa Indian Ocean Maldives Travel | View comments