'Staring at the Sun' exhibition opens in Clerkenwell, London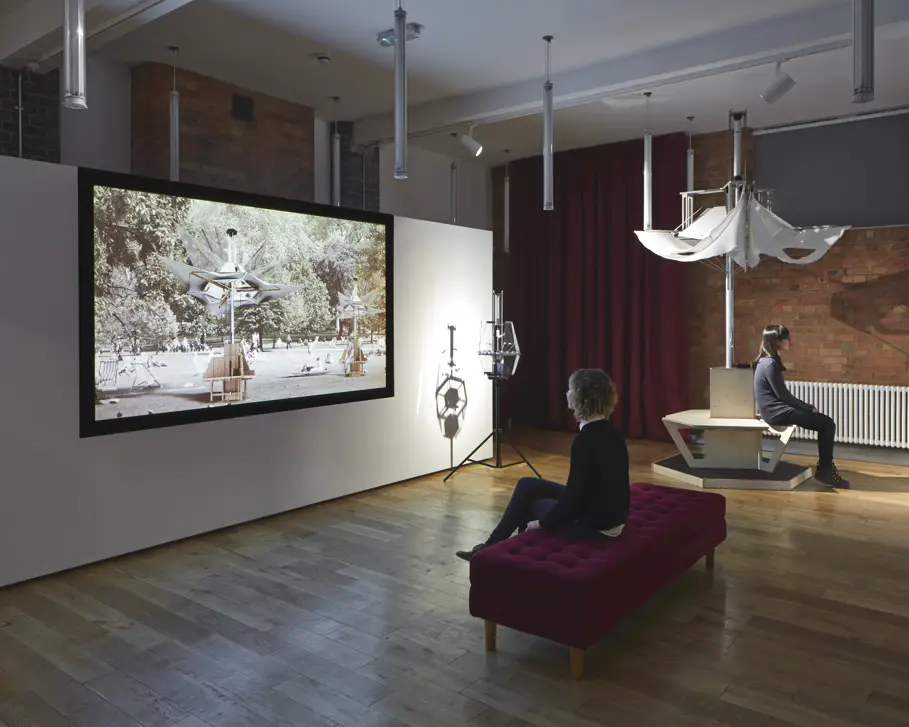 Sto Werkstatt a new east London cultural establishment's latest exhibition "staring at the Sun – desirable effects of digital design", opened in Clerkenwell, London in October.
Sto Werkstatt's third exhibition in a series of groundbreaking architectural experiences is being showcased at its gallery space in Clerkenwell. The exhibition focuses on the impact of digital design technology on the social and environmental effectiveness of our built environment.
The exhibition displays three projects that explore the omnipresent environmental challenge of solar exposure with its effect on architecture and life on our planet.
Staring at the Sun tries to respond to the question of how advances in digital design techniques, such as parametrics, autopoiesis, algorithms, Building Information Modeling (BIM) and Geographic Information Systems (GIS) act as a catalyst for positive social and environmental change.
Amy Croft, curator at Sto Werkstatt, said: "The challenge was how to make complex coding software or weather data analysis graphs as visible, and as sexy, as the curving lines of the architectural forms. The exhibition provides a platform for pioneering designers whose work addresses these issues with tangible and measurable resolutions."
Staring at the Sun is free and open to the public from now until 14 December at Sto Werkstatt in Clerkenwell, London, England, werkstatt.sto.com
Images courtesy of Guy Archard and Sto Werkstatt
Love Interior Design & Exotic Travel? Follow us..
November 5, 2014 | Design | View comments