Stand in the sky with Canada's awesome Glacier Skywalk
The much anticipated Glacier Skywalk viewing platform in Canada's Jasper National Park opened to the public this week.
Built 280 metres above Sunwapta Canyon in Jasper National Park, the glassfloored  observation platform opened to the public on 1 May.
The viewpoint offers a staggering look at the Sunwapta Canyon, but its current amenities don't give travellers much reason to stop. A 500-metre-long pull-out at the crest of Tangle Ridge, the site accommodates about 60 vehicles. Its three viewpoints are surrounded by a one-metre-high chain-link fence.
Located in the Canadian Rockies, the Glacier Skywalk is just minutes from the Columbia Icefield Glacier Discovery Centre on the Icefields Parkway; one hour from Jasper and 2.5 hours from Banff. The Icefields Parkway has been recognised as one of the top ten drives in the world with over one hundred visible glaciers and scenic mountain vistas around every corner.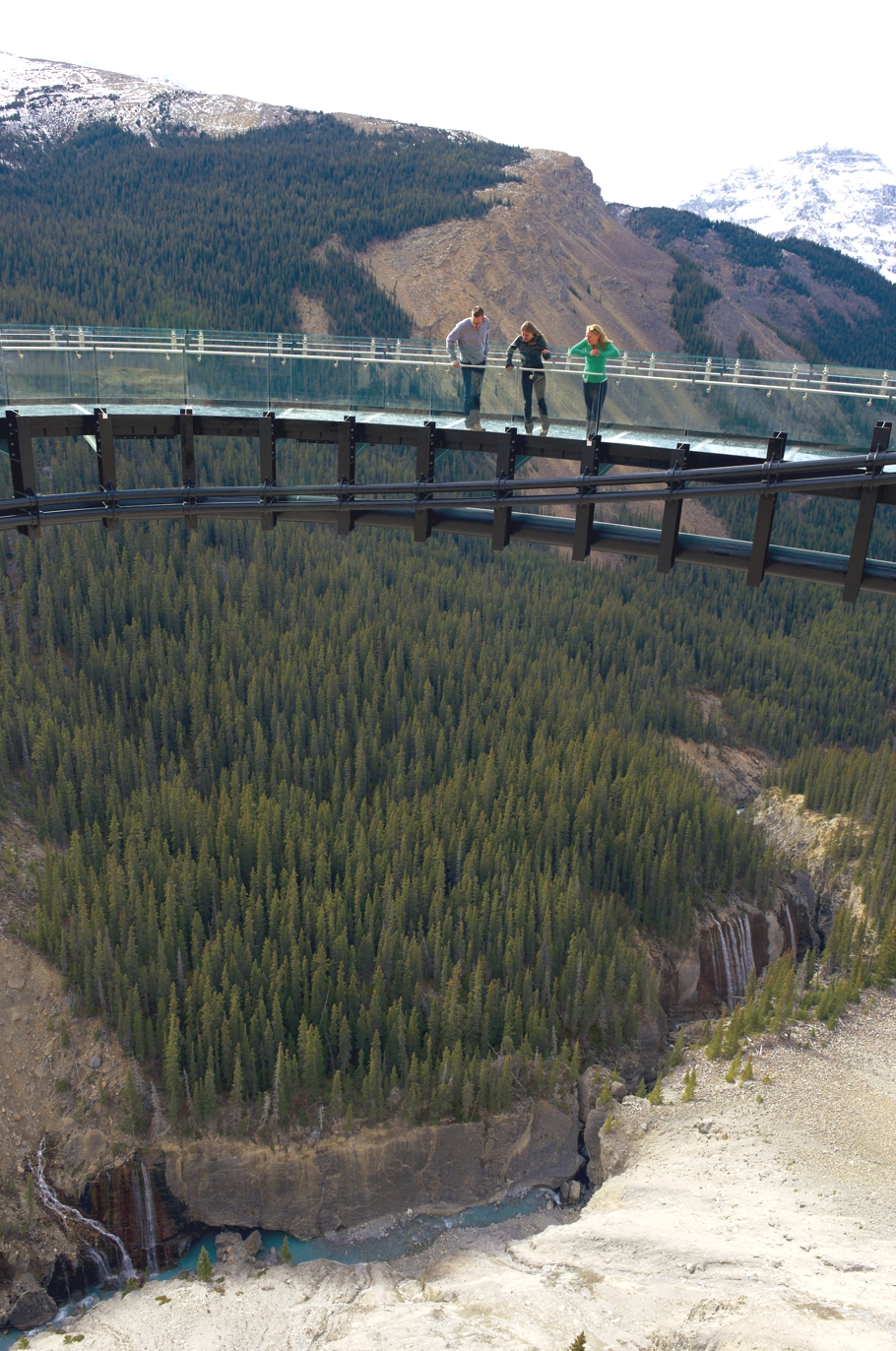 Designed as an extension of the surrounding landscape, the Glacier Skywalk is entwined in a rock-solid relationship with the natural environment. The structure is built into native bedrock, with weathering steel, glass and wood. These materials mirror, rather than distract from, the natural environment— and are free of paint and other toxins. Keenly aware of and sympathetic to its surroundings, the Glacier Skywalk is dedicated to a near-zero footprint. Canada's Globe and Mail stated, "The Glacier Skywalk is an audacious promenade that matches rather than shrinks from an epic landscape."
The Glacier Skywalk is open daily from 9am to 6pm, May through October, glacierskywalk.ca
Images courtesy of Brewster Travel Canada
Love Interior Design & Exotic Travel? Follow us..
May 5, 2014 | Design | View comments