Luxury wellness retreat Aro Ha opens in New Zealand
Aro Ha is a new wellness retreat that promises the ultimate elixir for those seeking optimal health and well-being. The purpose built, self-sufficient, luxury resort is set to open on 12 January in gobsmacking surroundings near Queenstown, New Zealand.
Aro Ha was a three year design to build project – construction was completed in December 2013 – and has a maximum 32 guest capacity. Each of the 11 retreats have been architecturally designed with sustainability and environmental awareness in mind.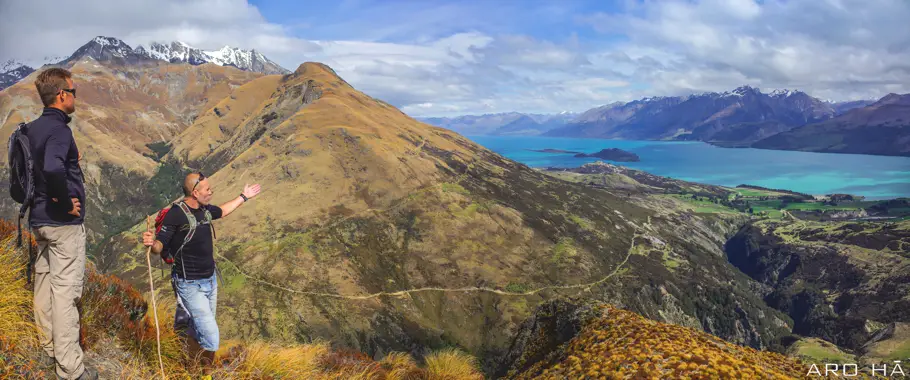 The new luxury resort is an immersive detox retreat designed to encourage physical and emotional well-being. Aro Ha takes a holistic approach that has been refined over the last 10 years, and is based on vinyasa Yoga, sub-alpine hiking, functional strength training, meditation, therapeutic massage and detoxifying vegetarian cuisine.
Designed and constructed by a team of New Zealand's leading consultants, Aro Ha caters for living in balance with nature while meeting a modern lifestyle. Localised food production from permaculture gardens is used to provide a signature menu designed by chef Suzie Bohannon. Off-grid power generation, Passive Haus building techniques, and New Zealand's first renewable distributed heating scheme all ensure the retreat treads lightly on the local environment.
A typical day at the luxury eco-resort begins before 6am with sunrise Vinyasa Yoga followed by a 3-4 hour sub-alpine hike, dynamic strength training, meditation, therapeutic massage and other featured programming. Remaining time is spent with sessions in the contrast hydro spa, which includes infra-red or Finnish saunas and outdoor hot and cold pools.
The luxury wellness retreat is located in New Zealand's ethereal Southern Alps and is only a 35-minute drive from Queenstown and five minutes from the Glenorchy township.
Aro Ha, Station Valley Road, Glenorchy, New Zealand, 9197, aro-ha.com
Images courtesy of Aro Ha
Love Interior Design & Exotic Travel? Follow us..
January 6, 2014 | Australia New Zealand Travel | View comments