10 reasons why South Australia is the place to visit in 2015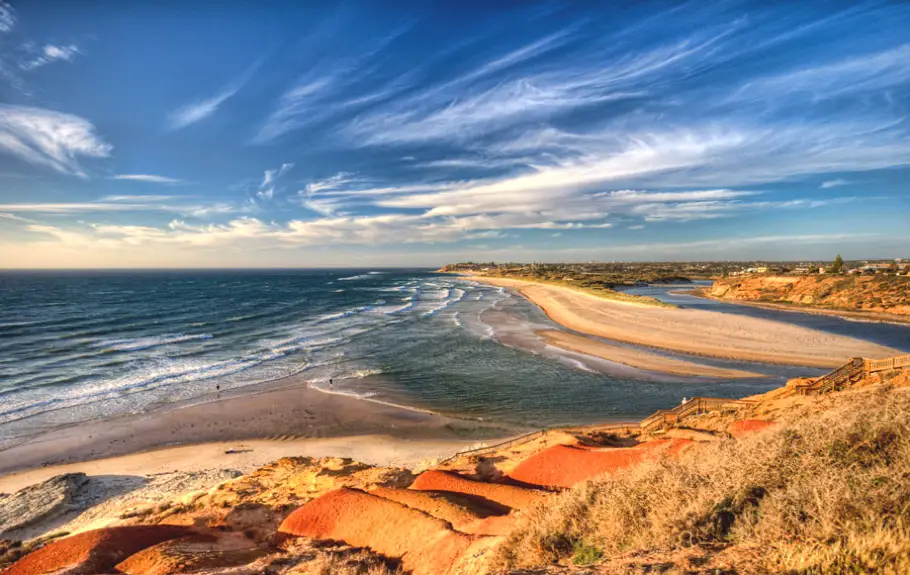 From shark cage diving to bushwalking, making your own wine blend to sleeping in an underground hotel, here is a list of top 10 activities you will want to check out in South Australia in 2015.
Planning your 2015 escape? Here's 10 reasons (If you need them) to head down under for some much needed sun, adventure and R&R.

Aquatic Adventures on the Eyre Peninsula 
Not only can you swim with sea lions and dolphins, you can also swim with tuna – an activity that can't be experienced anywhere else in the world.

Make your own wine blend on the Fleurieu or in the Barossa 
Take your winery tour to the next level and try your hand at blending.Historic vineyards like Penfolds, D'Arenberg and Wolf Blass allow you to participate in an interactive experience where you become winemakers.

Wildlife spotting on Kangaroo Island
Kangaroo Island is one of the best locations to see Australia's diverse native wildlife in its natural habitat. Koalas, sea lions, penguins and  kangaroos are just a few of the animals that call the island home.

Bushwalking in the Flinders Ranges
One of the world's oldest mountain ranges is best explored on foot. A highlight is sleeping in swags under the outback stars.

Sleep in an underground outback hotel
Coober Pedy is the world's opal mining capital and an outback destination that becomes so unbelievably hot the local population has adapted by building underground homes, shops, restaurants and even a church.

Scenic flight over Wilpena Pound
Best appreciated from the air, the 640 million year old natural formation is an ancient amphitheatre, the centerpiece within the stunning Flinders Ranges National Park. And considered by some as one of Australia's natural wonders.

Take in Adelaide
In the last couple of years, Adelaide has been transformed from sleepy to vibrant. The city now teems with chic, small bars and a plethora of edgy restaurants opened by a new breed of young, innovative chefs.

Eco Safari adventures in the Gawler Ranges
A gem in South Australia's crown, the Gawler Ranges, located on Eyre Peninsula, are filled with bountiful wildlife, white haze shimmering salt lakes, and breathtaking star gazing opportunities.

Stay at the luxurious Southern Ocean Lodge
Stay at the award-winning lodges like Southern Ocean Lodge on Kangaroo Island or The Louise in the Barossa, or customised guided tours that focus on niche interests such as gourmet food and wine, nature and wildlife, photography and food foraging.

Life's a beach 
South Australia boasts over 5,000 kilometres of coastline so it should come as no surprise to hear that the state is fringed by one stunning sandy beach after the other. And what's more – they are all wide, pristine and uncrowded.
For more ideas, visit uk.southaustralia.com
Images courtesy of SATC and EOS_3
Love Interior Design & Exotic Travel? Follow us..
January 14, 2015 | Australasia Australia Travel | View comments