Christmas spirit at the world's premier Dollshouse Show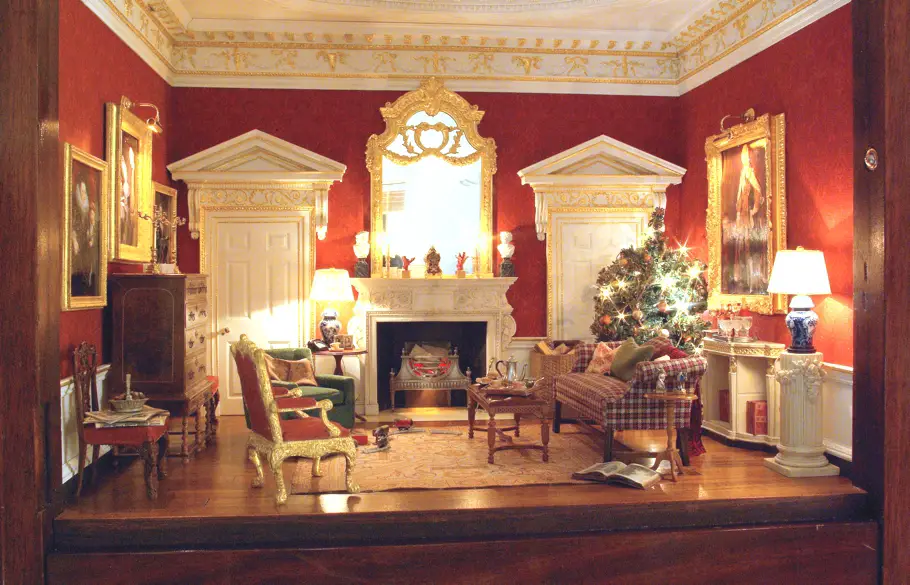 If you're looking to see exquisite craftsmanship and stunning design up close, then a visit to the world-famous Christmas Dollshouse Festival, at Kensington Town Hall, this November is for you.
Regarded as the finest gathering of craftsmen, from around the globe, working in miniature scale, the festival takes place this year in London on November 30.
Many of these craftsmen began their careers making exquisite interiors and fashion pieces in real size, before venturing into the fascinating world of miniatures, where they reproduce exact tiny replicas. Their skills are extraordinary, the level of detail, exceptional.  At the show it's possible to see a huge range of talent on show: from period reproduction furniture, to lighting, soft furnishings, ceramics, clothing and fashion accessories – all to the tiniest scale.  The intricacy of each piece is exceptional – mini lighting actually works and even the chimneys smoke!  It's a show for everyone – whatever their age – and whatever their style, be it traditional or modern. There are even fun workshops for children aged five and over.
Example exhibitors include: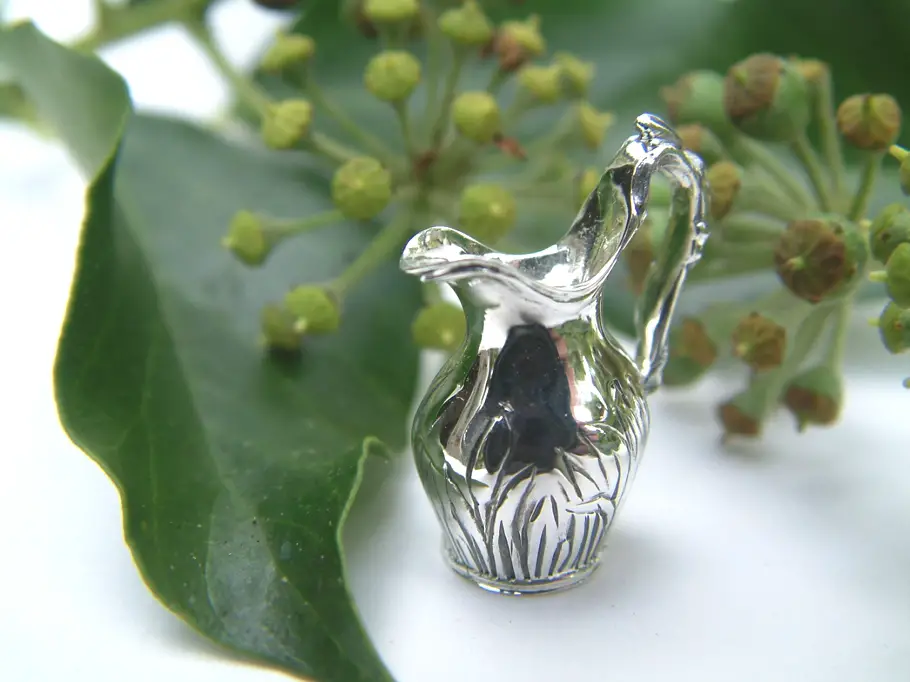 Jens Torp – a former jewellery designer, specialising in 1/12-scale miniatures in silver. How beautiful is this silver jug?
Keith Bougourd – who specialises in making working clocks and furniture on a scale of 1/12 or 1/48. His French Boulle commodes, inspired by an original Louis XIV commode, have 1mm-deep pearwood and plywood carcasses, with applied brasswork and faux tortoiseshell cross-banded with an ebonised veneer. You can open each tiny drawer! A pair costs £1,600.
Tim Hartnall  of Anglia Dolls Houses – creates stunning, unfurnished, fully decorated 1/12-scale houses, hand built in birch plywood in Georgian and Regency styles – they are architecturally accurate and cost between £2,000 – £10,000.
'In the Spotlight': Emma Waddell, of Dolls House Grand Designs, who has created pieces for Jo Malone, Chanel, Tiffany and Grazia magazine, will exhibit her stunning Ashthorpe Manor for the first time.
The show is held at Kensington Town Hall, Hornton Street, London W8 7NX, on November, 30, from 11am – 6pm. For tickets or further information, visit dollshousefestival.com
Images courtesy of SHCPR
Love Interior Design & Exotic Travel? Follow us..
September 2, 2013 | Design | View comments