Chic wireflow lighting collection by Arik Levy for Vibia
Multi-talented artist and designer, Arik Levy, for the Barcelona-based lighting company, Vibia has unveiled a chic lighting collection which is to be showcased at London's Clerkenwell Design Week in May.
The inspiration for this project was drawn from the designer's previous experiments with light sculptures based on wires to create an avant garde cable lighting collection in collaboration with Vibia.
The artist, technician, photographer, designer, filmmaker, Levy's skills are multi-disciplinary and his work can be found in prestigious galleries and museums worldwide. Hailing originally from Israel, he moved and settled his studio in Paris where he carries on in parallel his activity as artist and designer.  In the field of interior design, he has worked for companies such as Vitra, Zanotta, Cassina or Ligne Rose, among others. Respected for his furniture and light designs on all continents, Levy also contributed his artistry to set designs for contemporary dance and opera, as well as hi-tech clothing lines and accessories for firms in the Far East. He has been collaborating with Vibia since year 2010.
His new lighting collection is a pendant light fixture that reinterprets and gives a completely new twist to the aesthetics of classical chandeliers. The light structure is formed by black electrical wire and 3W LED terminals but is enhanced and transformed into the fundamental feature that distinguishes this unique collection.  This simplifying process attains impressive physical presence that Wireflow creates, without losing its weightless, ethereal consistence.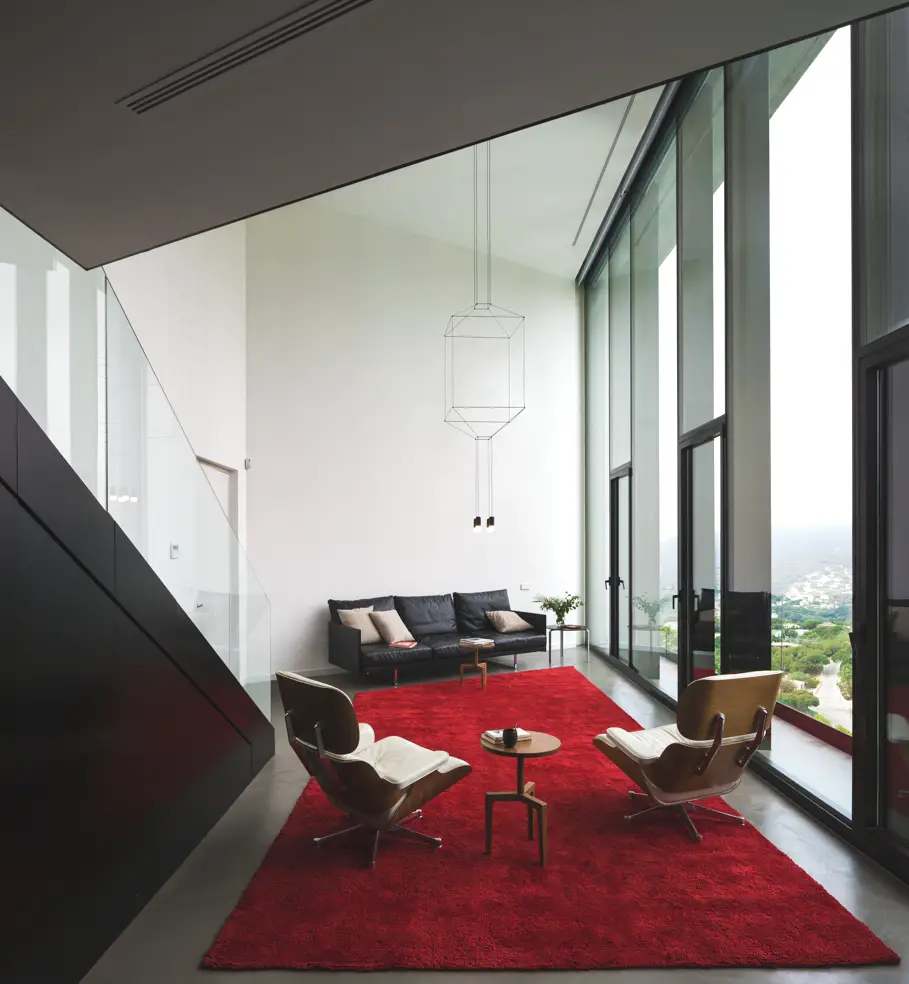 Wireflow's electrical wire draws geometrical shapes in two or three-dimensions that, in spite of their large size, allow a see-through effect providing the light fixture with its captivating graphic essence. According to Levy, Wireflow combines "presence and absence, transparency and luminosity, light and fluidity."
Images courtesy of Vibia
Love Interior Design & Exotic Travel? Follow us..
May 13, 2014 | Design | View comments