Be inspired from East Asia with green space design principles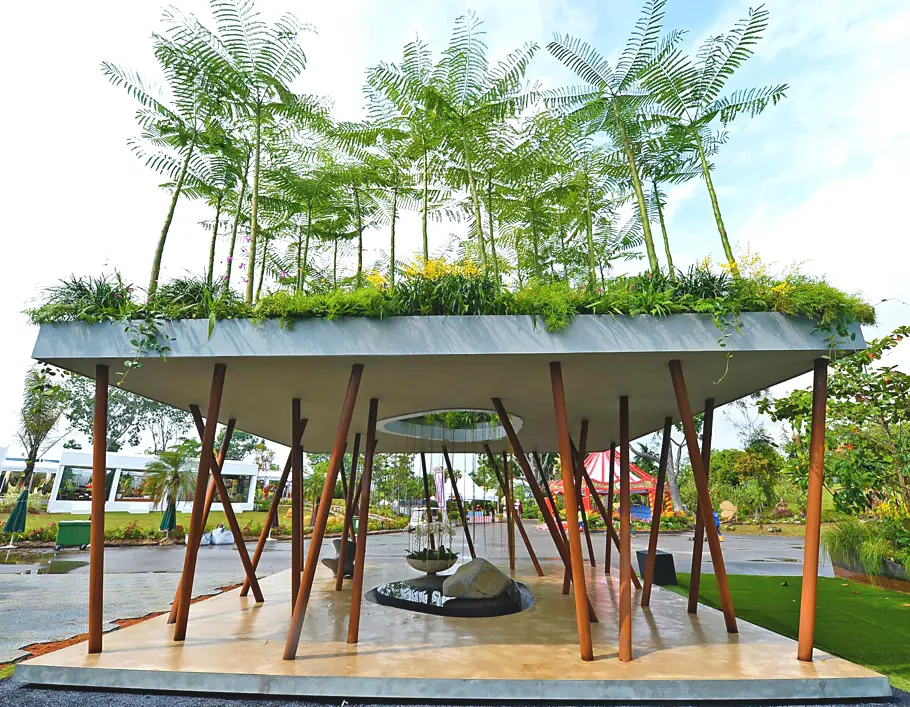 Those in property and design can take inspiration from East Asia when incorporating green space into urban design, says Andrew Wilson and Gavin McWilliam of Wilson McWilliam Studio.
We have just returned victorious from the fabulous Singapore Garden Festival. Having exhibited in the RHS Chelsea Flower Show 2014, the contrasting garden styles and themes were fascinating to see, many chiming with the Asian context.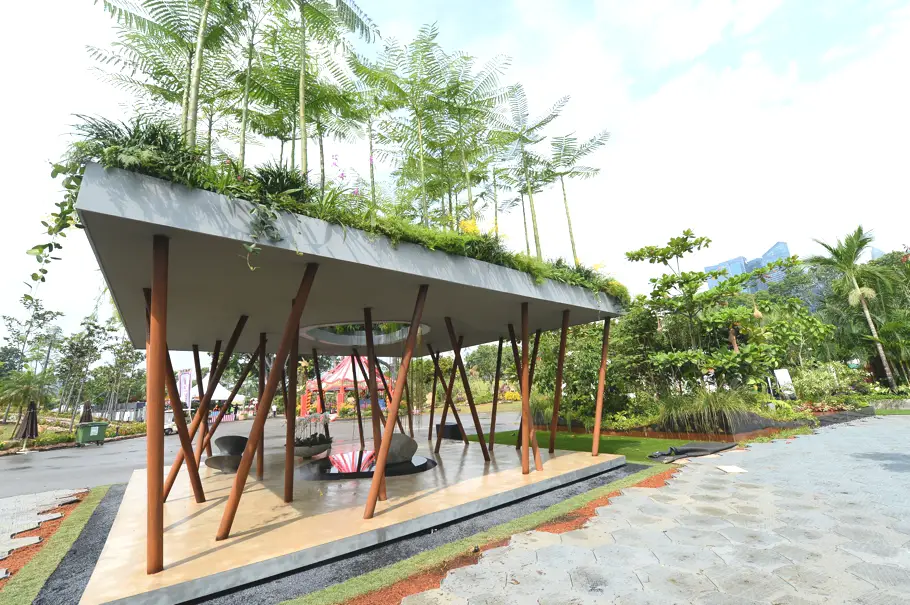 For the Singapore context we developed 'sacred grove', a two level design combining cool shade with rain absorbent, sustainable roof planting. Singapore is extremely densely populated, with many residents living in high rise buildings. Architects and designers therefore explore innovative access to greenery, whether through roof gardens or 'living walls'.
For 'sacred grove', slender angled poles supported the green roof creating a cool and shaded relaxation space. A central opening allowed light and rain to animate the space below and provided views of the grove planting above. The reflecting pool beneath caught the sky and was disturbed during excessive rainfall, connecting with the elements.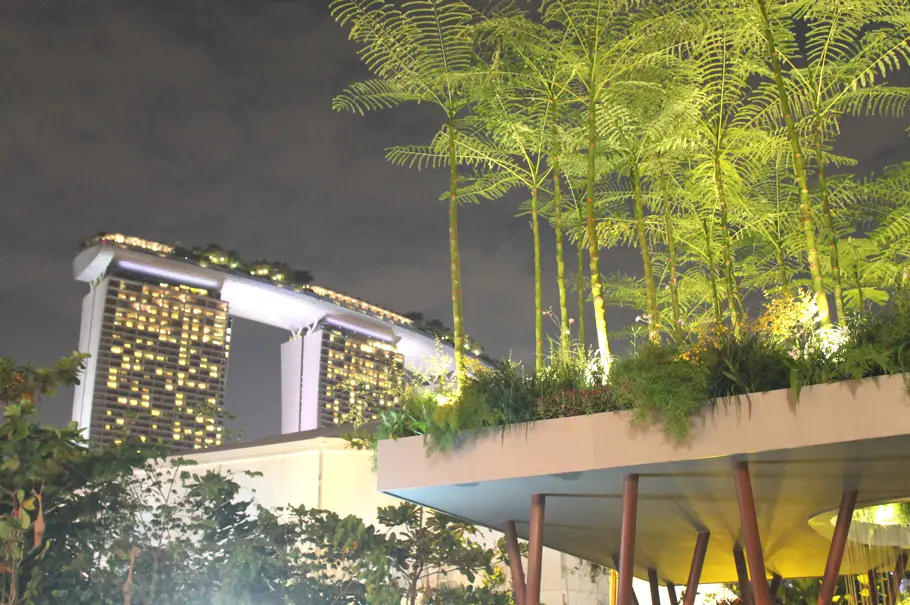 Returning to London we reflected on how gardens such as 'sacred grove' might work for increasingly dense European cities. Many new developments in London are incorporating roof 'gardens' – such as Battersea Power Station, where residents will enjoy over 1.5 acres of green space. London Mayor Boris Johnson recently suggested high rise is the only way to cope with the capital's housing crisis, meaning that "sky gardens" will be more common place. Stunning examples at The Heron in the City and Manhattan Loft Gardens in Stratford are already in place.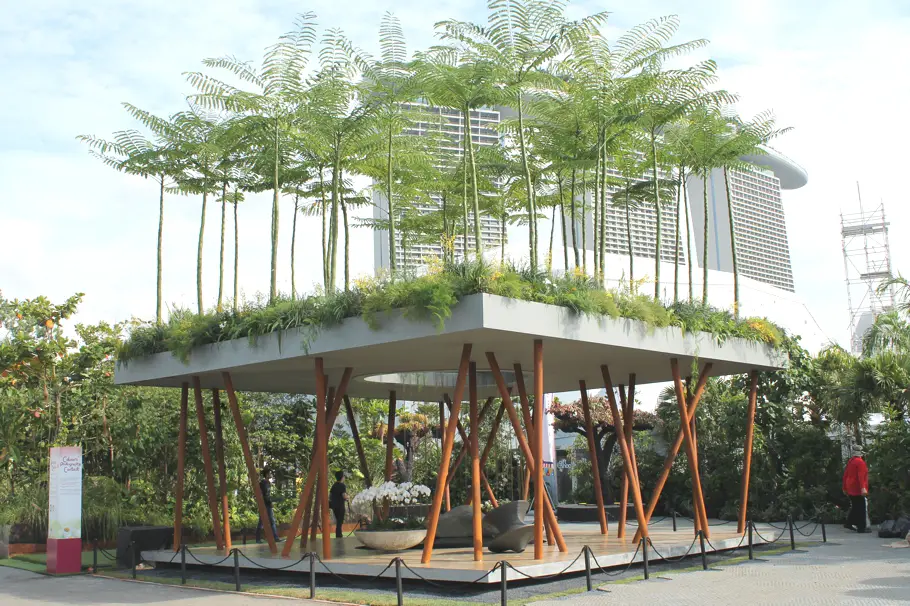 For European cities our architecture and infrastructure are significantly older than Singapore and building new homes more complex. However, as urban populations grow inspiration from Singapore may well ensure our green space is not a thing of the past.
Wilson McWilliam Studios won Gold and 'Best in Show' at the 2014 Singapore Garden Festival with its 'sacred grove' garden.
For other inspiring gardens from Singapore click here.
Images courtesy of Wilson McWilliam Studio
Love Interior Design & Exotic Travel? Follow us..
September 15, 2014 | Design | View comments