Savoy Resort & Spa opens on Seychelles' Beau Vallon Beach
After many months of planning and construction, the Savoy Resort and Spa on Seychelles main island Mahé has opened its doors directly on to the Indian Ocean.
 Surrounded by forested hills and with direct access to the dreamy Beau Vallon Beach, the new luxury hotel offers its guests a unique and unforgettable stay under the palm trees.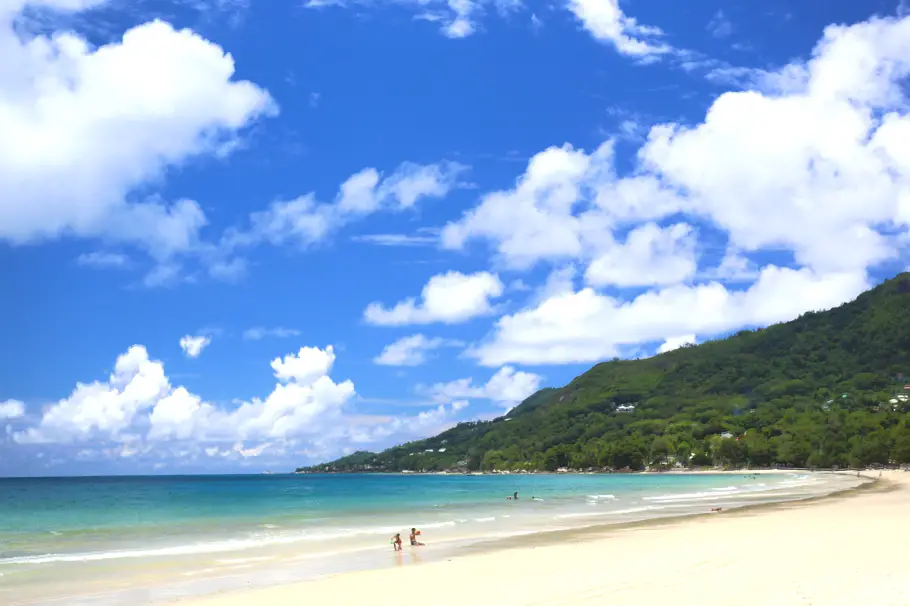 The luxury Seychelles hotel is blessed with its fantastic location. The Beau Vallon Beach is one of the most attractive beaches in the world and also the longest beach in the Seychelles. The picturesque bay will enthrall visitors with its fine, white sand and azure water. The beach directly in front of the Savoy is particularly unique because of its long, flat slope into the water. It is known as the most beautiful stretch of the Beau Vallon Beach – a paradise not only for swimmers, divers and sun-worshippers, but also lovers who want to tie the knot under palms.
The luxury hotel site beckons with 163 modern and elegant rooms, a business conference centre, two restaurants, a beach bar and a diverse wellness and sports programme. The Savoy has a remarkable, spacious wellness area; with six individual suites, three double suites for couples' treatments, two Thai/shiatsu rooms and a Russian steam sauna. A team of qualified beauty and wellness experts attend to the spa guests, offering a diverse treatment programme focussed on beauty and relaxation. On offer are 13 different massages, ranging from classic to Asian and Ayurveda massage. The resort also accommodates a Russian steam sauna and an enormous pool – at 700 m², it's the largest in the Seychelles.
Stylish and comfortable rooms include modern technology, and the interiors hark back to the clean lines and design of the 1920s and also reflect the traditional, local architecture, which was influenced by the English and French colonial times.
"We are very happy to be able to present a first-class resort and luxury accommodation experience. We can hardly wait to greet the world with the Savoy's inimitable hospitality," says Stefan Mengert, head of sales and marketing at the Savoy Resort & Spa.
Savoy Resort and Spa, Beau Vallon, Box 400, Mahe Island, Seychelles, savoy.sc
Love Interior Design & Exotic Travel? Follow us..
June 25, 2014 | Africa Indian Ocean Seychelles Travel | View comments