Luxury African beach boutique hotel – Kilindi Zanzibar
Africa has long been regarded as the ultimate destination that offers some of the most rewarding experiences that any discerning traveller could wish for – and in East Africa adventure travellers and romantics at heart alike are just as likely to be enchanted by the continent's secluded beach destinations as they are in awe of the heartland's natural wildlife.
The very mention of the beautiful and historic spice island of Zanzibar, a semi-autonomous archipelago off Tanzania's Indian Ocean coast, is enough to conjure up a multitude of mental images that are both exotic and striking.  It is this emotional reaction that has caused Zanzibar to become one of the world's most sought after luxury holiday destinations.
Located on the north-west coast of Zanzibar, and lying adjacent to the clear turquoise waters of the Indian Ocean, sits the mesmerising Kilindi Zanzibar.
Dotted across 50 acres of lush tropical garden and blessed with a secluded powder white sand beachfront extending over half a kilometre, the luxury African hotel with its arched pavilion style villas overlooks an ocean that has witnessed the spice trade route for more than 500 years.
The concept behind the extraordinary design is that of Scandinavian minimalism mixed with the dramatic overtones evident in Middle Eastern architecture.  Here white wooden slatted shutters embrace wide arched glassless windows that afford spectacular views – not one glass panel can be found on the luxury Indian Ocean hotel.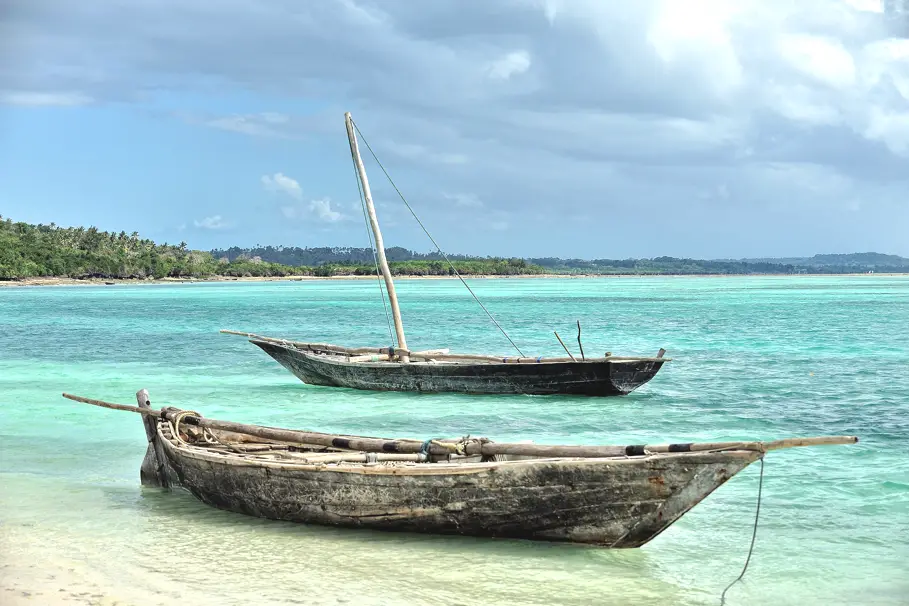 The luxury African hotel comprises of fifteen eastern styled domed pavilion guest rooms nestled amongst a tropical garden, each with its own private plunge pool and sun terrace.  The wide arched glassless windows concept continues in the spacious separate shower room where an open radiance shower is the central focus.  To further enhance the experience, all guest rooms are indulged by a discreet yet attentive personal butler 24 hours a day.
The luxury hotel is a member of the Elewana Collection, the same firm behind the AfroChic Diani Beach hotel in Kenya.
Kilindi Zanzibar, Zanzibar Island, Tanzania, elewanacollection.com
Images courtesy of Elewana Collection
Love Interior Design & Exotic Travel? Follow us..
September 25, 2013 | Africa Tanzania Travel Zanzibar | View comments