Val Thorens: A futuristicly designed ski resort, French Alps
Despite its futuristic decor, Val Thorens retains a mountain-lodge feel. Located in the French Alps, right in the heart of the Three Valleys ski domain, the world's biggest and Europe's highest.
Designed by Sophie Jacqmin and Studio Arch, one of the main aims of the contemporary ski resort were to get maximum benefit from the mountain panorama: the rooms have a magnificent view over the ski area, with vast windows to give maximum light; the resort's three terraces are all oriented to get maximum exposure to the sun.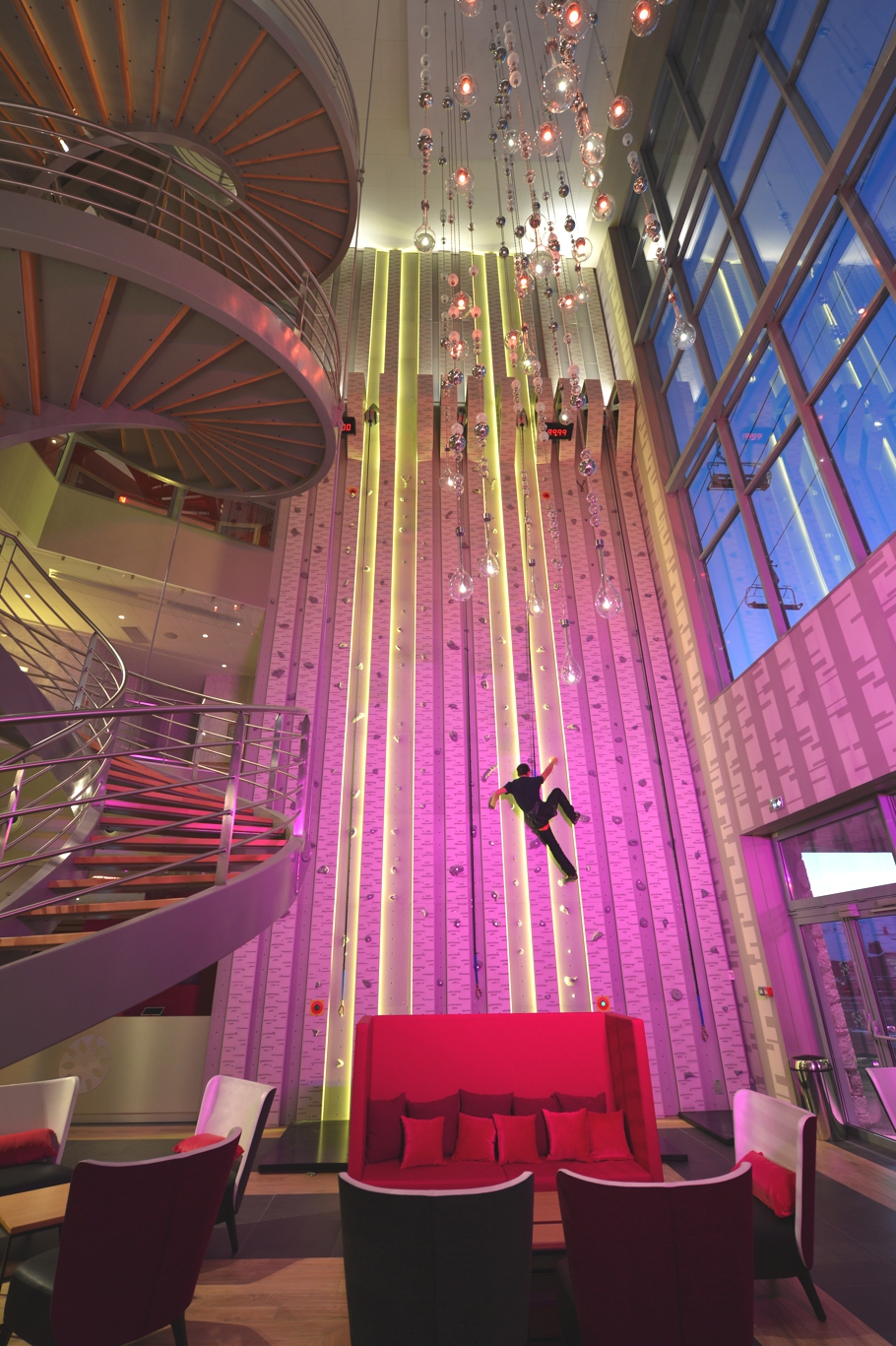 Sophie Jacqmin wanted to reinterpret the traditional heaviness attached to certain codes of mountain décor in a contemporary and offbeat manner, highlighting the vitality, effervescence and friendliness which characterises this new village.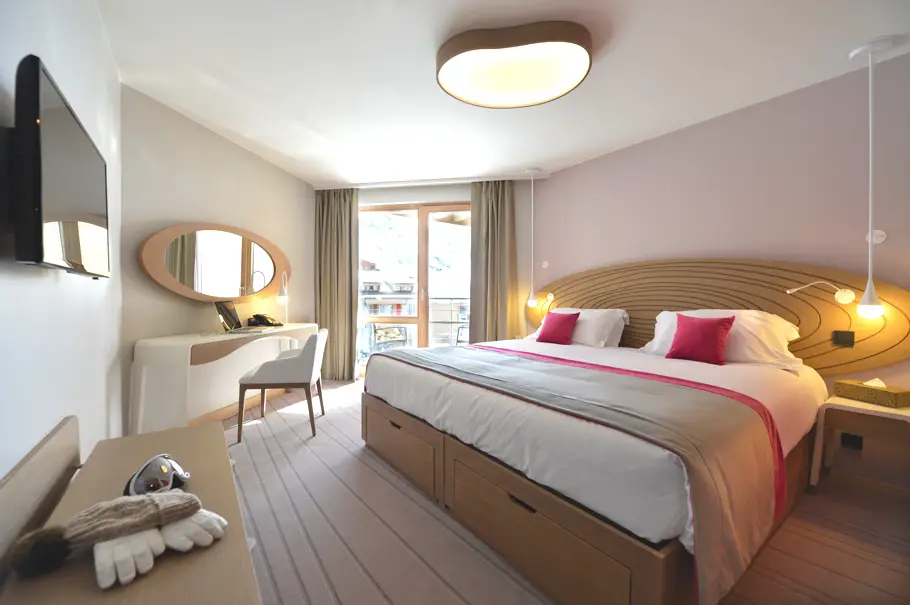 Boasting 384 rooms featuring high-end design, the ski resort in France offers a main restaurant, two bars and a lounge. There's also a wellness centre – perfect for some TLC after a day on the slopes.
The modern ski resort really stands out from the rest of the architecture at Val Thorens; it gets its powerful identity from its sharp, clean lines, the glass atrium and the use of contrasting materials (wood, stone, steel and glass).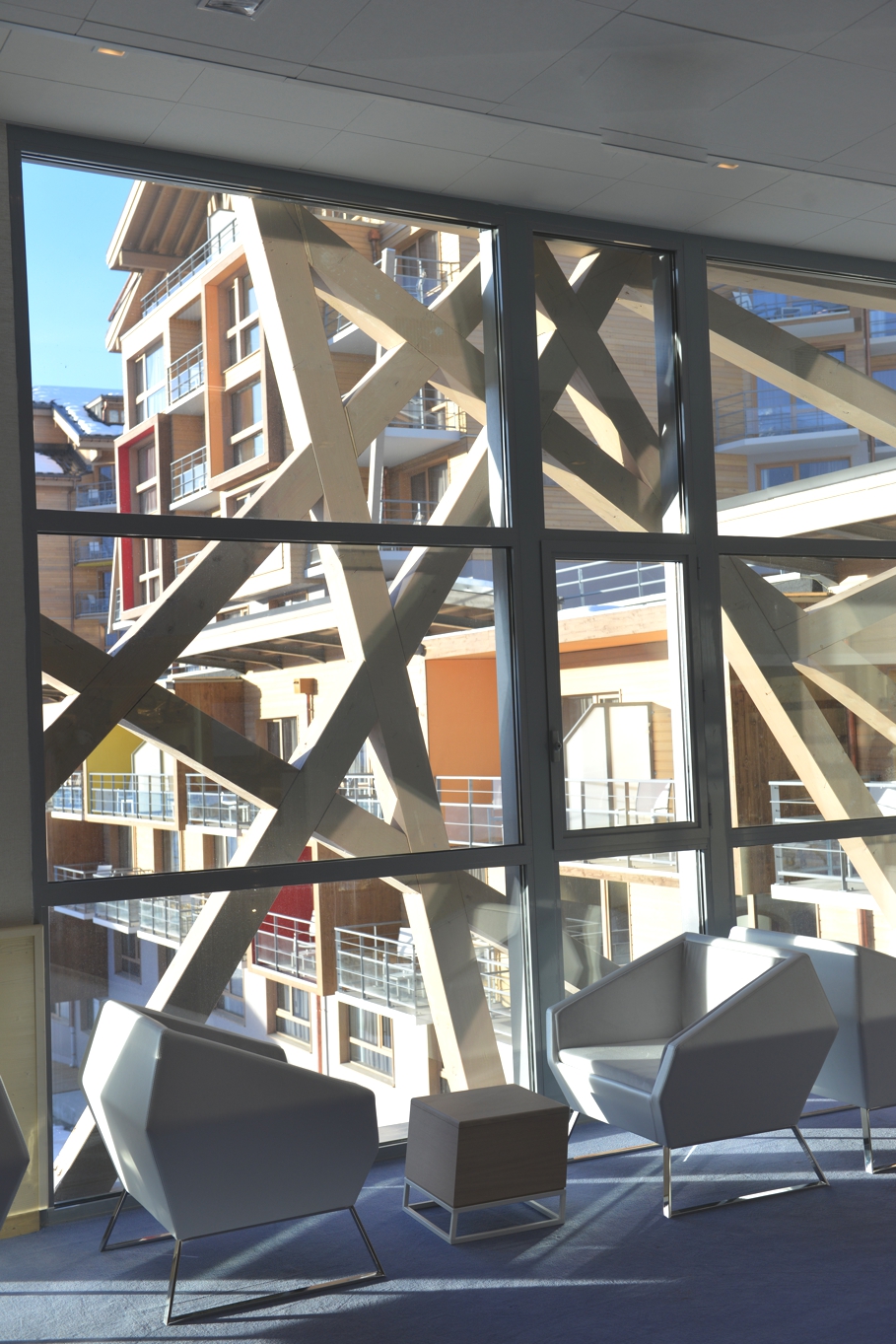 The brightly coloured exterior gives the architecture a bright spirit that echoes the lively mood associated with Club Med.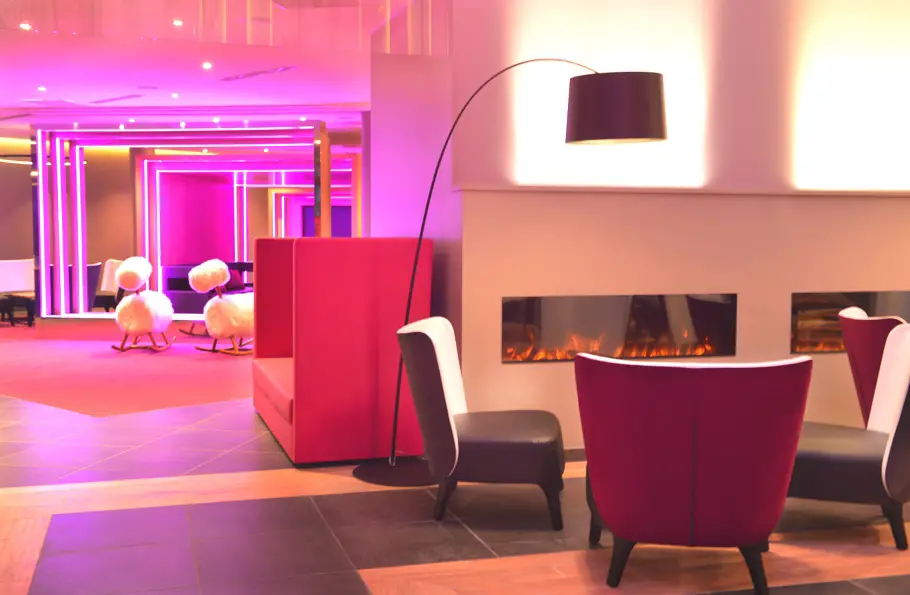 The warm atmosphere of the communal areas and use of bright, sharp colours enhance the traditional materials used and the elements borrowed from a more industrial environment, such as the glass, steel and funky coloured concrete.
Images courtesy of Sophie Jacqmin
Love Interior Design & Exotic Travel? Follow us..
March 24, 2015 | Europe France Travel Western Europe | View comments