Saint Martin de Belleville: Your Gateway to the Iconic Three Valleys Ski Area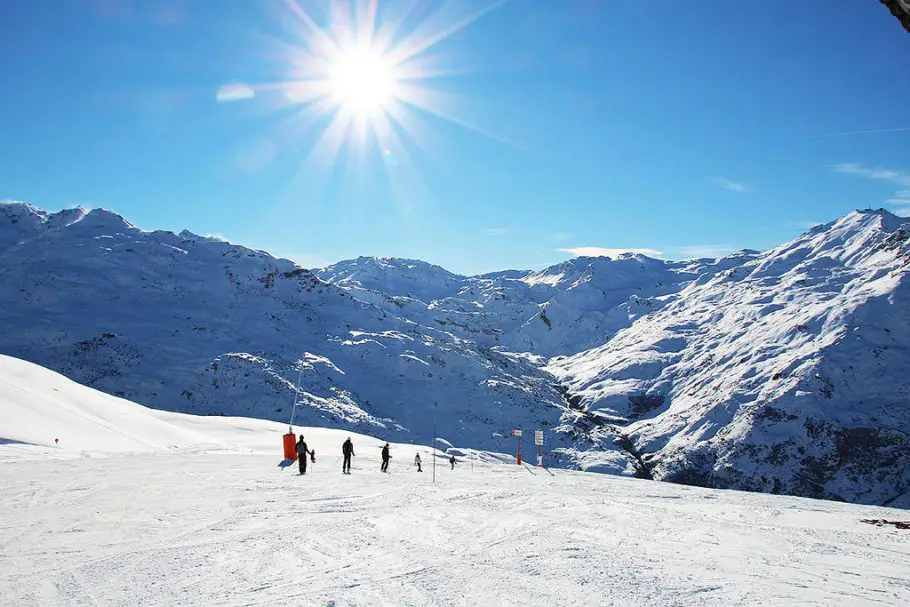 More UK ski and snowboard enthusiasts than ever choose to holiday in France, but with the countless resorts available, some of the finest in the world we should note, selecting a resort that offers the best of everything is a difficult task, whether it is your first or 41st season in the Alps. One resort certain to roll out the white carpet for you is Saint Martin de Belleville, and with its fabulous location and equally fantastic facilities most will be hard pressed to find a place better to spend their ski holiday.
Here we offer a no holds barred guide to Saint Martin de Belleville covering everything from its location and accommodation to its events and activities.
Where?
Nestled high – the resort has an altitude of 1,450m – in the Auvergne-Rhône-Alpes region in south-eastern France, Saint Martin de Belleville has a coveted position in the alps allowing skiers and snowboarders of all abilities to unlock the secrets of mountain living. The village resort acts as a gateway to the renowned Les Trois Vallées (The Three Valleys), which is the undisputed largest ski area in the world, internationally famous and favoured by the world's most hard to please skiers.
Known by many as 'the village of Les Trois Vallées', Saint Martin de Belleville is no doubt the jewel in the crown of the region. The resort's location and altitude also maintains optimum snow conditions whilst extra perks can be enjoyed if you are not a fan of snow sports. Its history is another thing that is reflected beautifully, and whilst it is not a picture postcard village or a resort imitation, its authentic Savoyard village setting, complete with church tower, winding streets and stone clad farm buildings, is a stunning sight to behold.
The resort is easily accessible by road, rail, air, taxi, co-drive or bus.
When?
The resort officially opens from 10th December 2016 to 21st April 2017. During this period you can enjoy not just a range of facilities, accommodation types, activities and events, features that we will explore later, but 160km pistes, 28km of cross-country skiing and 87 slopes of varying difficulty levels. Of the 87 slopes that can be accessed, 8 are black (for experts), 24 are red (for intermediate skiers and snowboarders), 43 are blue (for those of moderate skiing and boarding ability) and 12 are green (for beginners). The resort also incorporates four fun areas.
There are various activities and events that dominate the social calendar throughout the season, both on-site and around. Enjoy sports and festive events this winter, including concerts, torchlight descents, and Christmas and New Year celebrations.
Adelto team pick… The arrival of Santa Claus on Friday 23rd December followed by a range of themed festivities (the inspired torchlight parade and fireworks is a highlight of the season) the following day makes Christmas time even more magical for all the family.
The Saint Martin Museum and Heritage Tour also offers the ideal opportunity to take in 150 years of history and culture, and explore the enthralling story of how this high Savoyard village became the Alpine hub it is today.
Throughout the season you can also experience other activities besides the obvious. Snowshoeing, dog sledding, paragliding, snowmobiling, hiking and cross-country skiing are all great ways to travel off the beaten track and discover the untouched nature of the valley of Belleville. Spa and wellness is also firmly on the agenda thanks to the area's long list of beauty spas.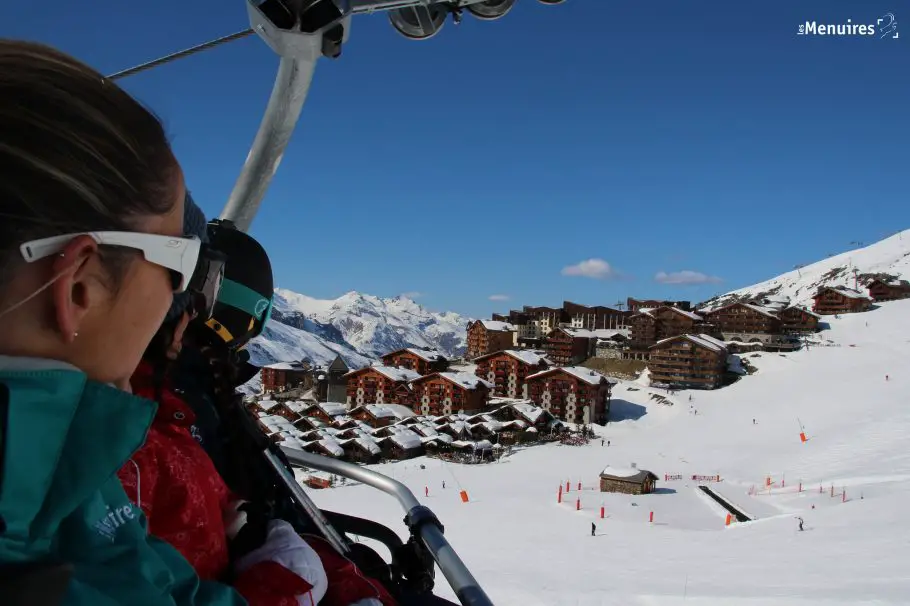 Why?
In addition to the extent and diversity of slopes accessible and the sheer range of activities, events and experiences just waiting to be enjoyed, the resort itself has a plethora of advantages for those visiting. The discount on early bookings is a great plus point, particularly due to the usual expense of hitting the slopes in the French Alps. The resort also provides equipment rentals, combining high quality gear that is coveted by the world's most experienced skiers and boarders with the ease, convenience and cost effectiveness of hiring when you're there. The friendly atmosphere within the station is also a factor always commented on by those who have already visited the resort, and guests can enjoy hospitality at its best in Saint Martin de Belleville.
Despite its simplicity, the village delivers a vast choice of facilities, with many of its longstanding farm buildings and stables transformed into amenities that resort visitors, and its 2,688 inhabitants, adore. Its gourmet restaurants are the best in the Alps, and offer the ultimate taste of the region during your stay. For those looking for a buzzing atmosphere come night time, the village's bars provide an easy route to good times with the opportunity to start the night, or enjoy a quiet drink, in an authentic French bar. Want a break from the pistes come morning? Then the village's selection of shops, selling everything from handmade liqueurs, artisan chocolates and homemade jams to mountain charcuterie and cheese, will provide all the off-piste fun, frolics and fantastic mementos you need. You'll also find a variety of services are at your disposal, including spa treatments, osteopathy, tours and experiences, laundrette and linen rental, banking and real estate rental and sales.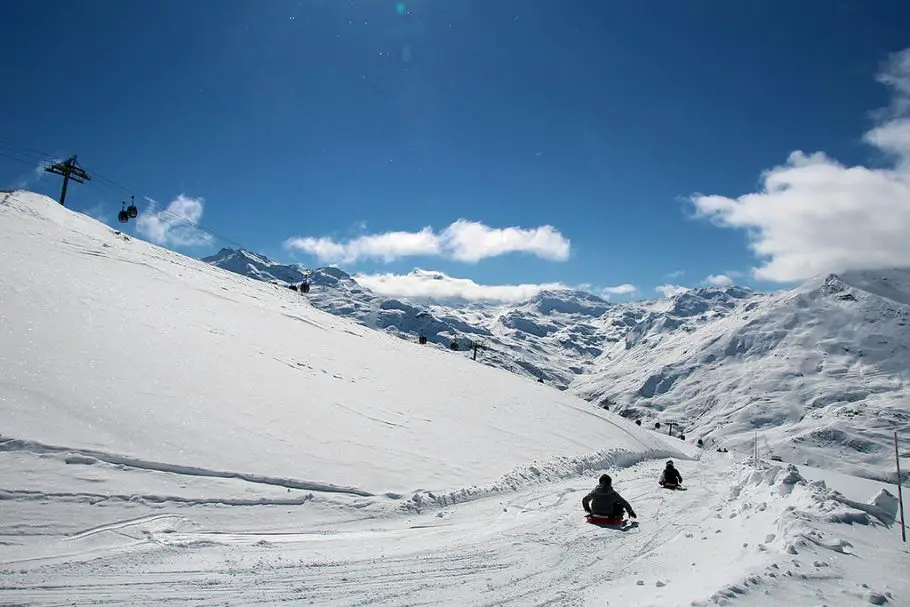 Who?
Saint Martin de Belleville is made for everyone, and as well as solo travellers, couples and groups of friends, families with children can delight in all its facilities with family friendly activities and events accessible both on-site and off. Adapted tariffs for families looking to combine great skiing with small budgets are also available, whilst children under 5 are entitled to free ski passes subject to proof of age.
Which?
There are a range of accommodation options to suit all tastes and budgets, each of which offers a superior quality, comfort and service/equipment standard. Throughout the resort accommodation is categorised using three colours – Bronze, Silver and Gold. Choose from four charming hotels, individual chalets, catered chalets and private rentals.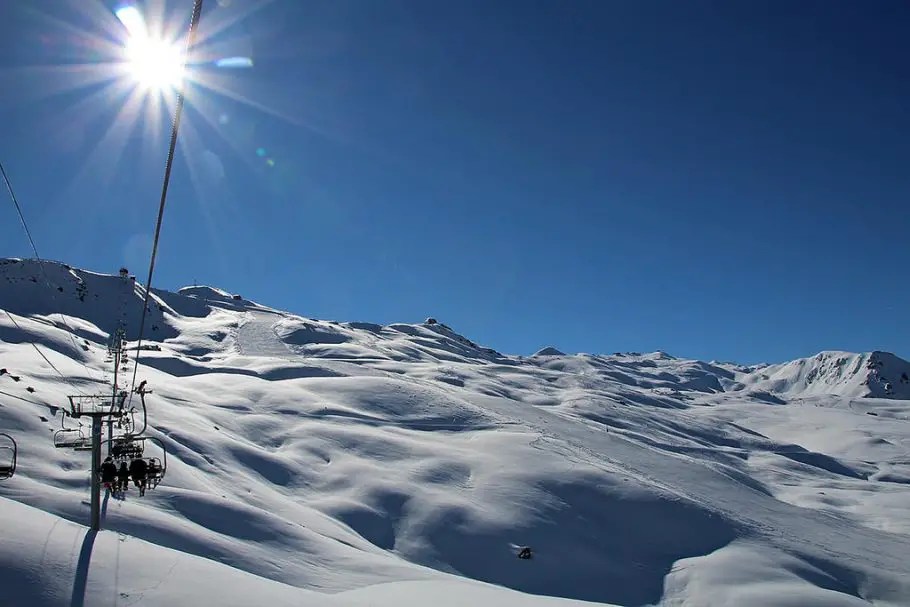 Adelto team pick… The Les Chalets Cocoon offers the crème de la crème of all Saint Martin de Belleville accommodation. Nestled in a small hamlet, the chalet's interior is traditional and beautiful reflecting the authentic village look thanks to its traditional stone and beams, whilst the customised services ensure a truly luxurious stay. The gold rated chalet is also ideally located just a few hundred metres from the ski area so you can go from your pamper session to piste.
I partnered with the brand to write this article but every word is mine
Love Interior Design & Exotic Travel? Follow us..
November 18, 2016 | France | View comments