TwoRuba Bar at London Hilton Tower Bridge opens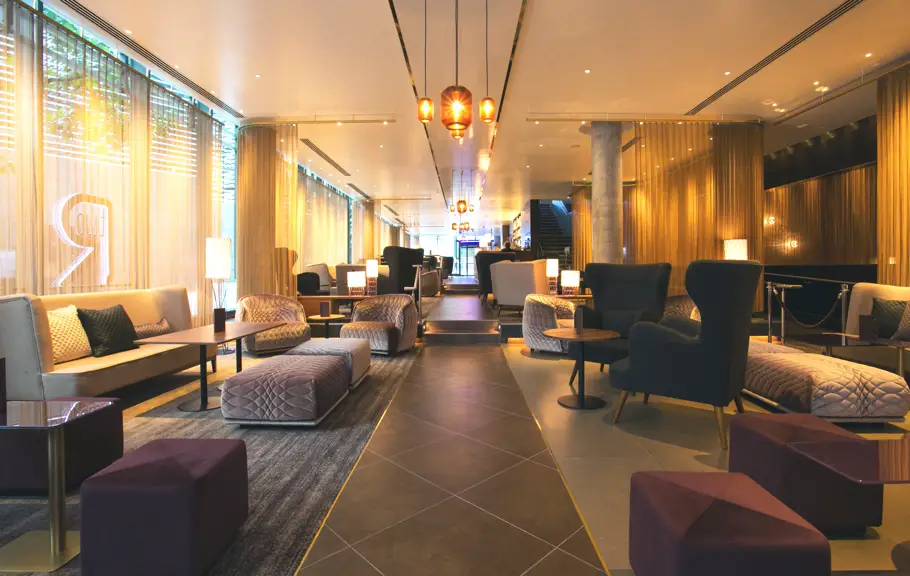 TwoRuba, the new bar at London's Hilton Tower Bridge, opened its door last month and promises to be an extremely flexible space that transforms seamlessly from casual coffee bar at daytime to sleek destination lounge bar at night.

Bar and restaurant design studio AfroditiKrassa has designed a space-defining 'metal mesh architectural drapery', as part of its urban opulence interior design concept for Hilton Tower Bridge's new destination bar.
The Hilton brand, nearly a century old, is going through massive transformation, loosening up its brand guidelines for design and inviting rising stars of hospitality design such as AfroditiKrassa to contribute to the future of their sites.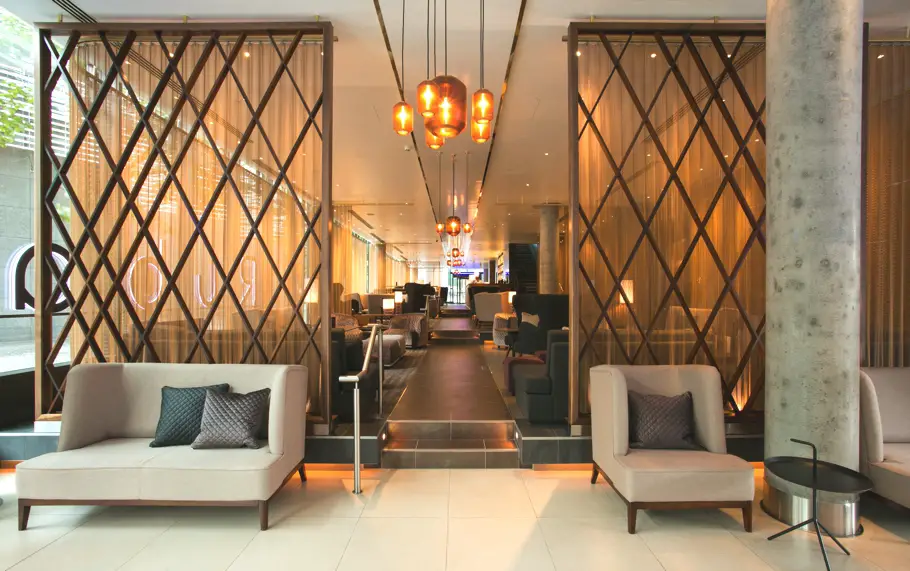 Pushing the boundaries of the traditional curtain with a modern interpretation of the room divider using 'metal mesh drapery', an innovative, eco friendly and hardwearing bronze metal material was used. The curtain works alongside a central "catwalk" area which links all three levels of the bar and from which the entire space is articulated. To emphasise this strong sense of direction, lighting pendants rhythmically dress the ceiling and guide customers through the space. The combination of bespoke modular loose furniture ensures maximum flexibility for both groups and more intimate private settings.
AfroditiKrassa's concept for the luxury bar, TwoRuba, is based on dualities, reflecting the duality and contrast of the area's rich historical background: London's iconic Tower Bridge and the modernity of the surrounding buildings; and on the other hand Bermondsey, which though now buzzes with urban cool, is rooted in the trades of Leather, Hide and Wool Exchange – a great source of inspiration for the studio when selecting materials, textures and patterns for the project.
Based on urban opulence, the material palette plays on contrasts: luxurious soft fabrics, such as quilted tan leather and deep purple suede with more hardwearing materials such as concrete, copper, brass and timber. The walnut timber adds warmth and a refined elegance to the design whilst the bronze mirror is a more lavish finish in the interior.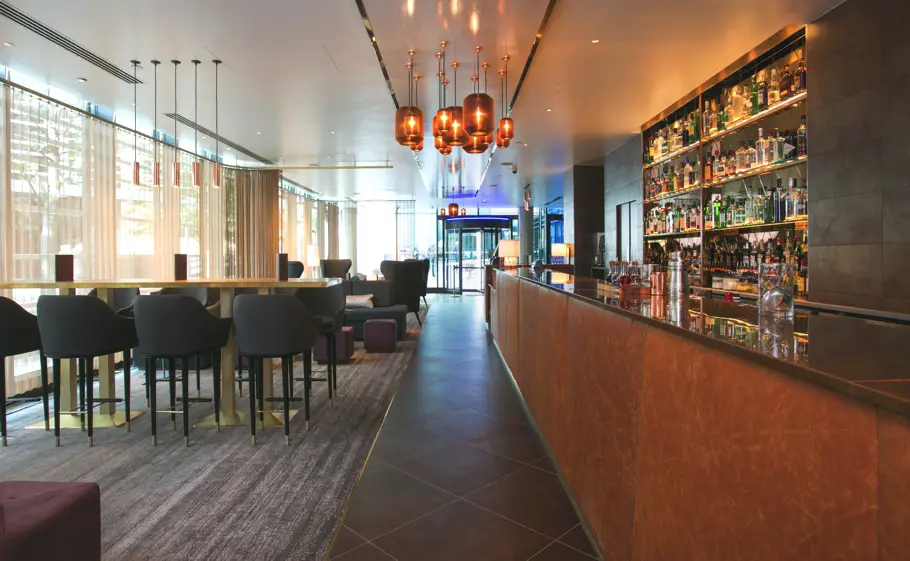 AfroditiKrassa plays on contemporary and traditional references: traditional lead glass windows are the inspiration for the diamond pattern, driving the aesthetic of the space and recurrent within the detailing of the design. The new addition to the ground floor is a separate room intended for private hiring for the hotel clientele or walk-in private parties. The interior is a combination of a sexy lounge with an urban edge to the materials and details. The diamond pattern creates a wall panelling, subtly backlit.
Two Ruba at Hilton London Tower Bridge, 5 More London Place, Tooley Street, London SE1 2BY, England
Love Interior Design & Exotic Travel? Follow us..
October 15, 2014 | England Europe London Travel Western Europe | View comments