Luxury bar design La Nonna Cucina Bar by Esrawe Studio
Mexico City-based architectural practice, Esrawe Studio, have designed the La Nonna Cucina Bar project. The new luxury Italian bar is located in Mexico City, Mexico.
According to the architects: "La Nonna Cucina Bar is inspired by traditional Italian cuisine, its textures, scents and cookware.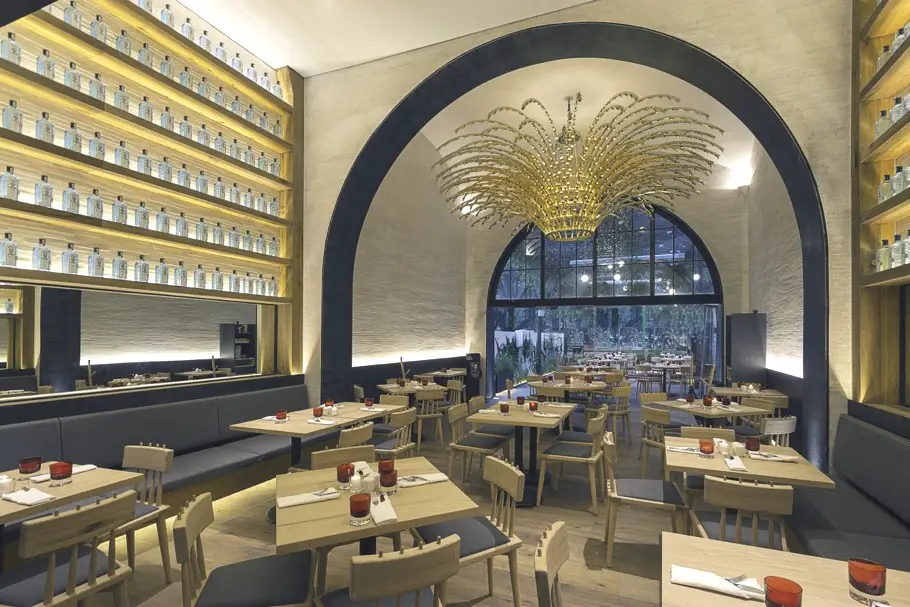 "The textures are expressed through the use of brick, wood, firewood and vegetation. Together with the use of light, they create a sober and nostalgic atmosphere in the luxury bar.
"Approaching to La Nonna, one notices the dialogue of continuity with the park and the public space, specifically of the Lincoln Park, in the Polanco neighborhood, in Mexico City.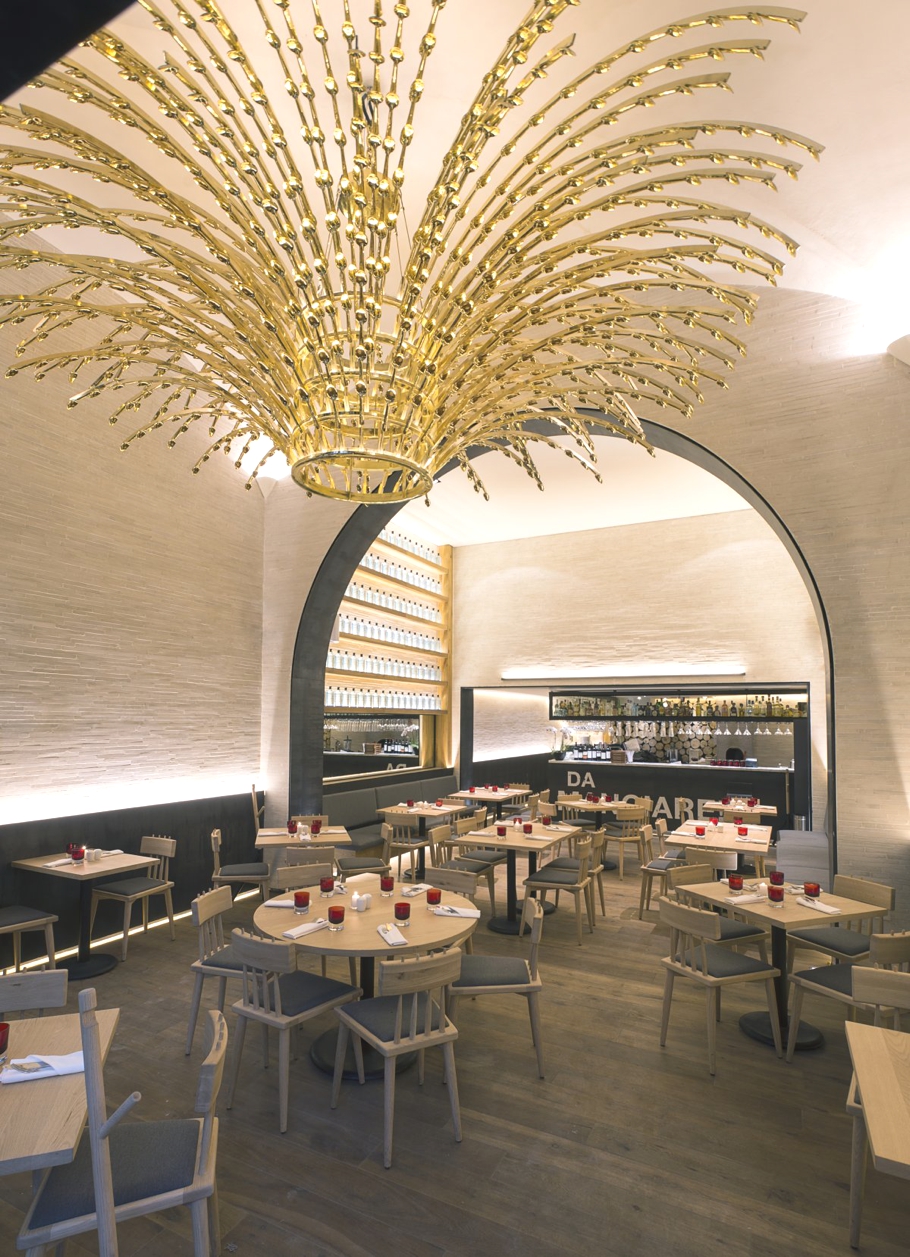 "The main hall inside La Nonna lies under a vault from which a 1,500 brassed metal spoon lamp is suspended. This lamp was manufactured specifically for this project.
"The chairs are made with oak, and its legs refer to traditional Italian rolling pins.
The luxury bar design has been designed with a neutral character, this is emphasised with contrasting gestures from the glass accessories and its decorative elements.
Images courtesy of Jaime Navarro
Love Interior Design & Exotic Travel? Follow us..
November 17, 2013 | Property | View comments