There is no place like the modern office
With the average person spending over 90,000 hours at work in their lifetime, the office is becoming a fusion of home and office, according to office design and fit-out company, Area Sq.
According to Dan Callegari, creative director at Area Sq: "The whole work-life-home balance is becoming more blurred and the reason for this goes right to the heart of how we choose to live and work in the 21st-century. 20 years ago, the office was very detached from home; it was a formal, hierarchical space with cellular offices. Now the tech savvy, who are either getting their first jobs in offices, have grown up with technology and don't have this division between work and home, or want to work more efficiently; are used to doing work-like activities at home.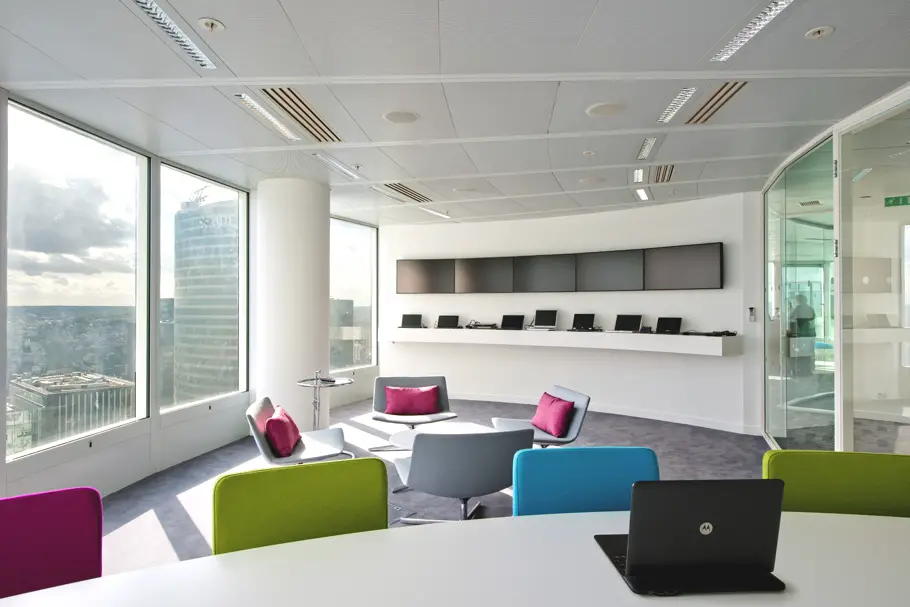 Dan adds: "Providing workers with a variety of comfort levels like those on offer at home, produces benefits that far outweigh their costs. Employees live up to and respond to their surroundings. The right type of office design can do great things for a culture and helps to keep staff content, engaged and motivated; a sterile work environment is one that they can't wait to leave."
The firm has been leading the way and helping companies like Enterprise, EasyJet and moneysupermarket.com make their office feel more like home, with areas such as lounges that double as 'think tanks' and relaxing, informal space in the form of inflatable pods ; whilst pool tables, games consoles and plasma TVs help staff unwind as they would at home.
Conventional office furniture is out according to the company, with leather wingback chairs, sofas and even more vertical space in. Plug-and-play stand up technology bars provide employees with a different way of working, similar to their breakfast bar at home. By incorporating the latest technology into the workplace, employees can work wherever they like, as they would choose which room to work in at home.
As you would choose a colour scheme at home, staffs are being encouraged to contribute to the design of their office by creating murals for meeting rooms. Office workers who get to have their say on the design are likely to be more productive than those that don't, according to Area Sq.
In the new office/home democracy, CEOs are also moving to the office floor, dispensing of their own suite and PA, with offices more in the style of Mark Zuckerberg, than Lord Alan Sugar.
Images courtesy of the designers
Love Interior Design & Exotic Travel? Follow us..
July 25, 2014 | Property | View comments