Creative workplace for Skype's North American HQ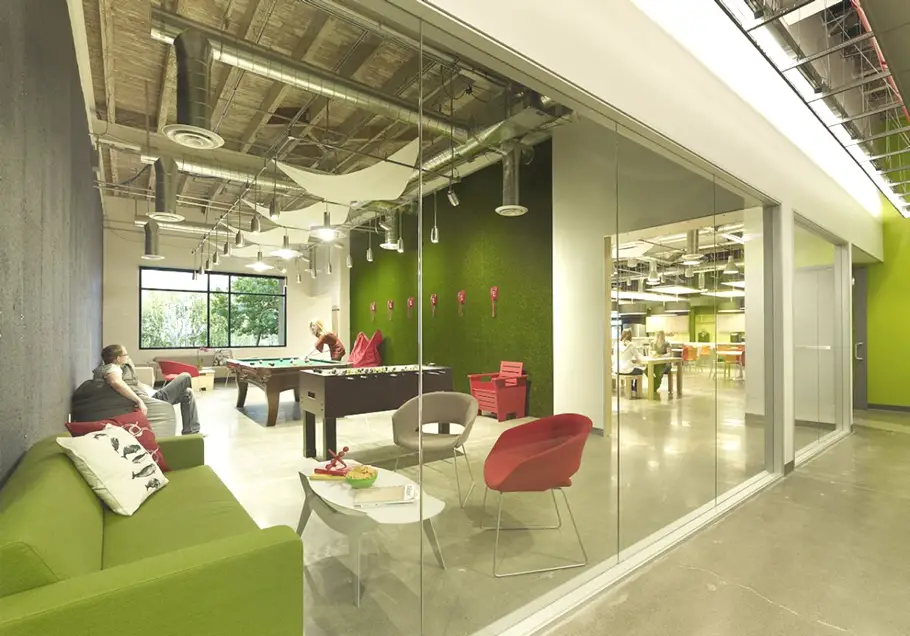 San Francisco-based architectural practice, Blitz, have designed Skype's North American headquarters in Palo Alto, California. The contemporary office design reflects Skype's innovative and creative spirit.
According to the architects: "Skype's primary goal was to create a world-class office that would differentiate them from their Bay Area competitors in the recruitment of talent. The project entailed a tenant improvement of 54,000 square feet of existing office space to support 250 employees involved in high technology development.
"The contemporary office design reflects Skype's spirit of innovation in a highly functional yet creative workplace designed to encourage interaction and spontaneity, as well as meet specific acoustic requirements in support of their extensive use of AV. The project achieved LEED Silver certification."
Don Albert, vice president and general manager for the Americas, said: "Thank you for your extraordinary efforts to create such a beautiful space for us! It will undoubtedly inspire us to produce more wonderful and innovative products. We look forward to many happy years here."
Dena Quinn, regional facilities manager US and APAC, said: "The values of the company could be summarized by the words "disruptive, on the move," yet elegantly functional. The final design directly reflects these tones – the space makes you take notice, delights, has a fast feel to it, yet supports the expectations of high productivity."
Images courtesy of Hoffman Chrisman and Matthew Millman
Love Interior Design & Exotic Travel? Follow us..
August 19, 2013 | Property | View comments