Modern office design, Neuehouse, New York by David Rockwell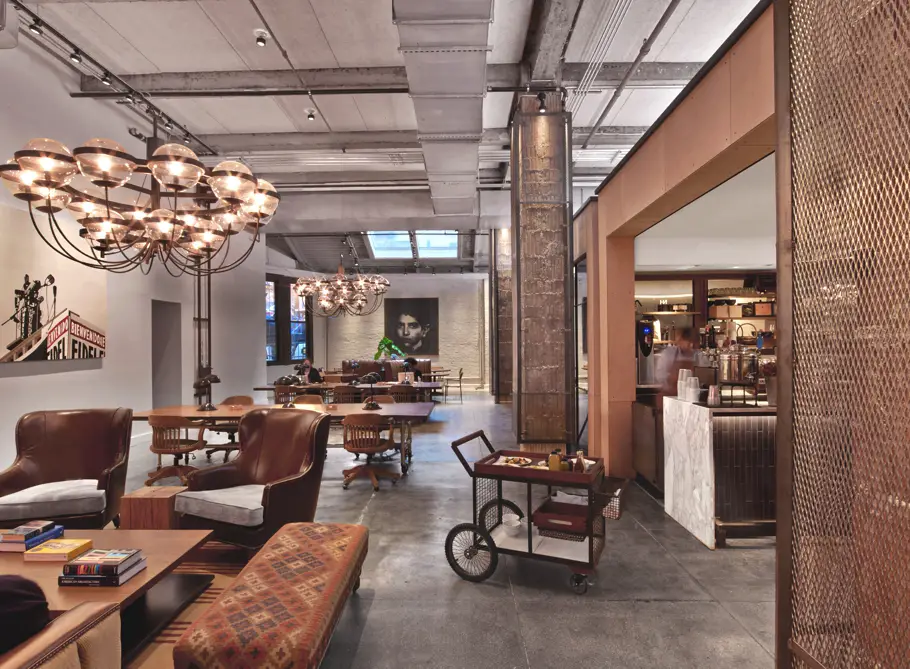 David Rockwell, founder of Rockwell Group has completed the design of Neuehouse, an exclusive members-only co-working space on 25th Street and Park Avenue, New York, US.
"Neue" means "new", reflecting Neuehouse's commitment to think anew about the ideal house for entrepreneurs and their teams. Across 35,000 square feet and five floors, members are provided with beautiful, flexible, stimulating environments in this former light manufacturing company which was subsequently occupied for four decades by Tepper Galleries, a well-known New York auction house.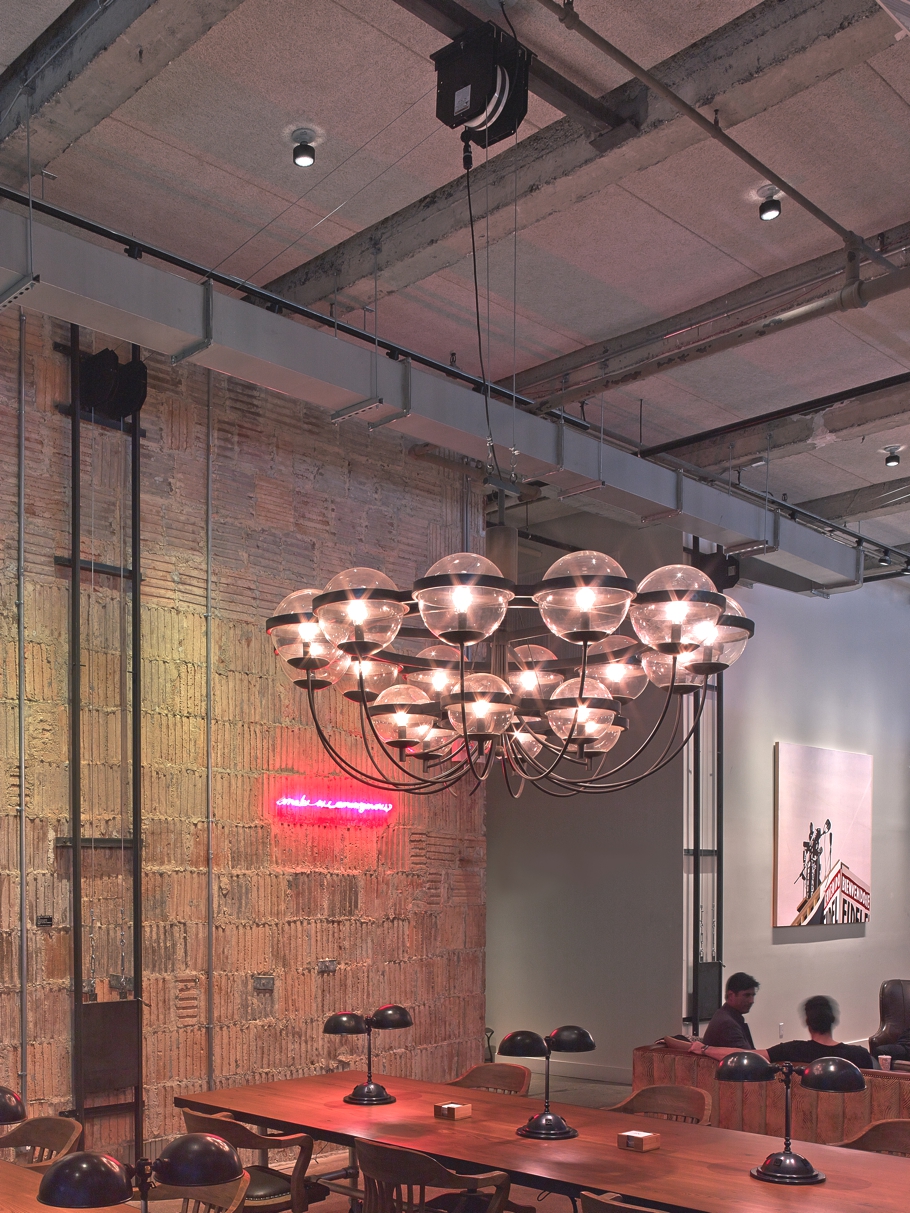 Rockwell Group's designs for the multi-use, transformable, co-working spaces foster a culture attractive for thought leaders, radical tastemakers and business innovators. Members at Neuehouse are creative professionals working in design, tech, fashion, entertainment, marketing, communications, journalism, publishing and even philanthropy.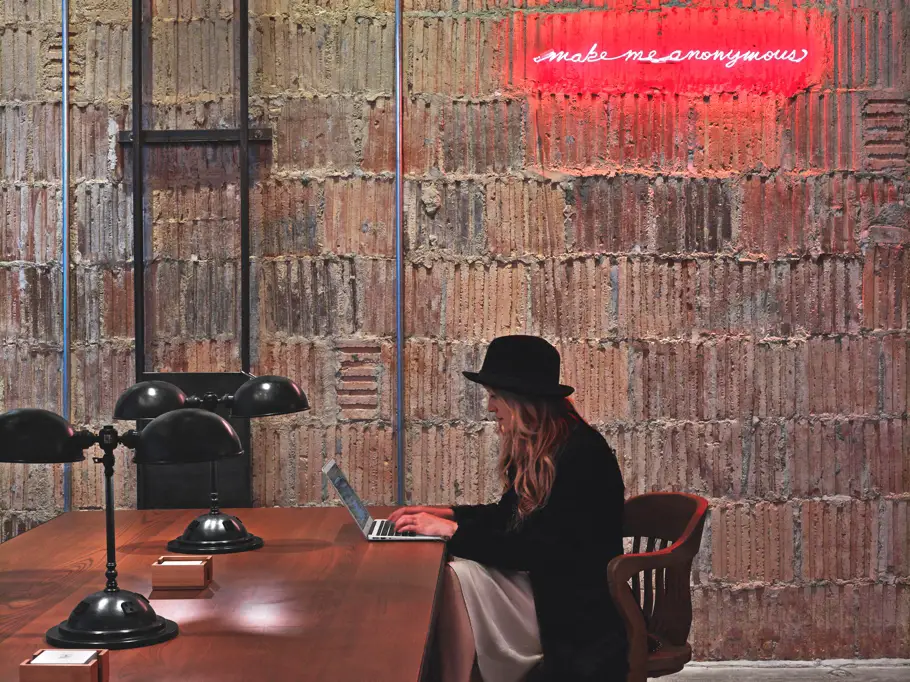 Interior design features of the contemporary office space take shape around the theme of urban community zones – Park, Pier and Neighbourhood – that are associated with specific functions and interactions. The Park signifies open public space for leisure and relaxation. Neighbourhood zones, indicated by blackened steel and glass panels, are inspired by the ways that city blocks are organised and bounded as well as New York City stoop culture. The Pier, defined by wood-clad boxes, is a place of utility where services and transactions are performed. Flexible furniture arrangements complement unfinished concrete floors and terra cotta walls, adding modern architectural elements while retaining the industrial feel of the building.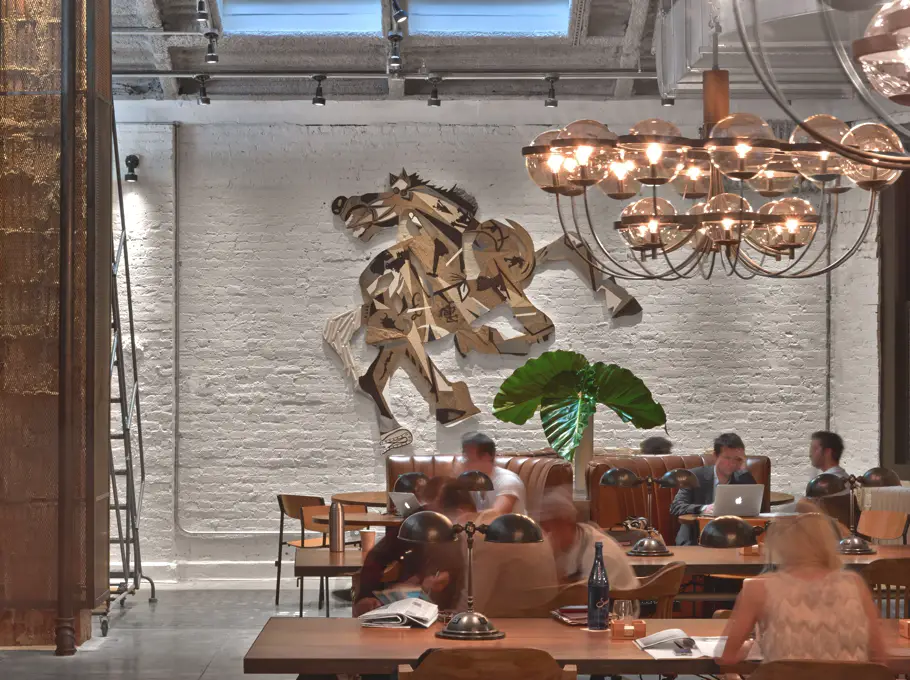 The spaces are designed to be active from morning until night, transforming into multiple settings based on users' needs. A curated café, roaming carts with food and beverage options and virtual concierge services add to this experience.
In tune with its savvy clientele, Neuehouse will also host an ever-changing, carefully curated collection of artwork by emerging artists from around the world.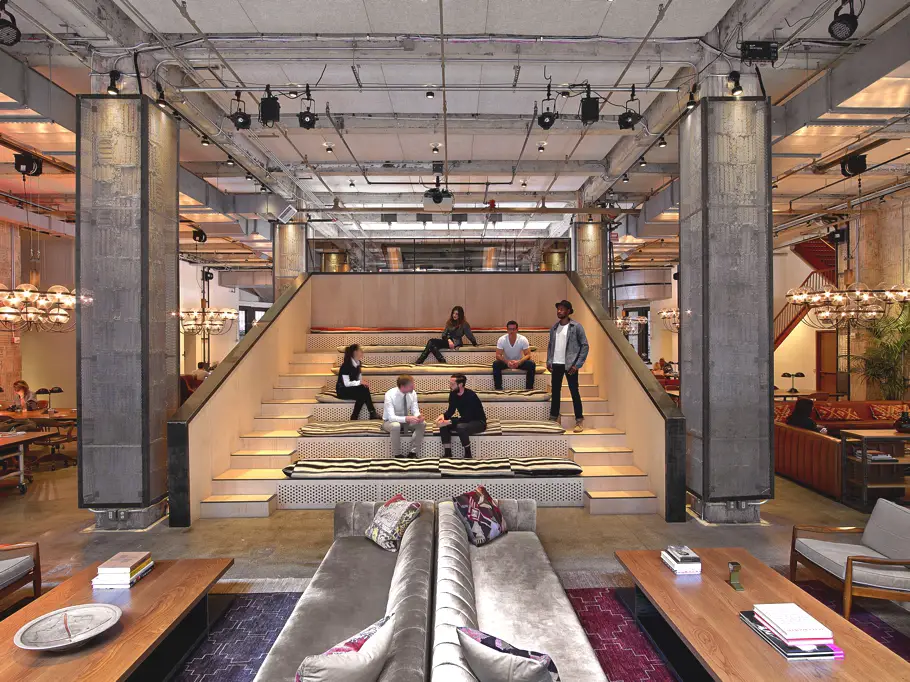 On the ground floor, the Pier zone hosts three different spaces: Spanish steps which can be used for work meetings or as seating for lectures and talks, conference rooms as well as a curated café.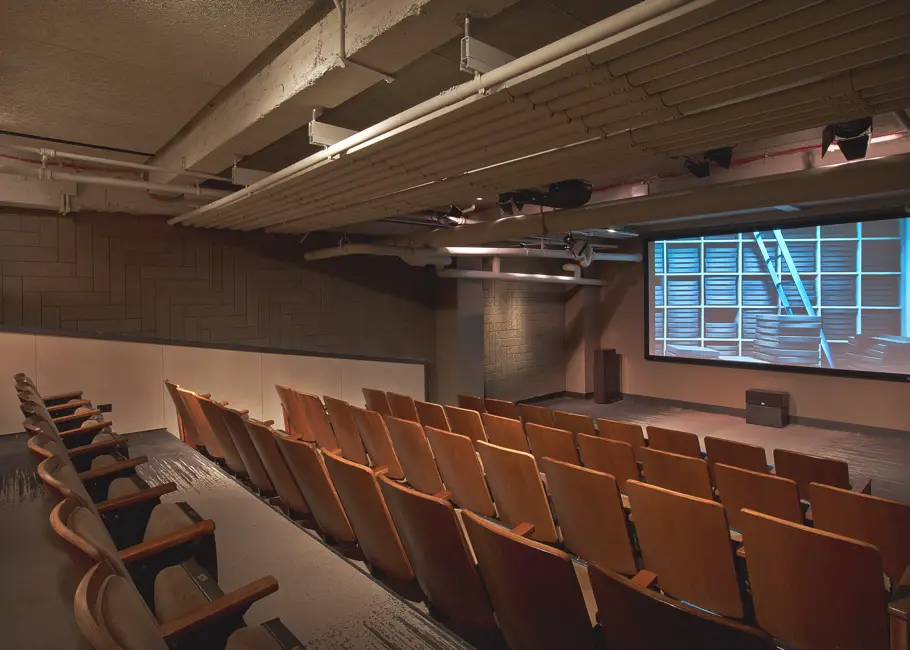 Floors 2, 3 and 4 at Neuehouse are dedicated work zones where members can own work spaces for an additional fee. Break-out booths and soft seating create more flexible options for members and food carts circulate daily throughout each of the upper-level floors.
The basement level features an auditorium/theatre, lounge and "quiet" library which can be used for private dining events.
Rockwell Group's design will function as a prototype for kits made up of scalable parts that can be organised in many ways. There are plans for expansion for Neuehouse and each subsequent urban location will have essentially the same parts, but its accessories and furnishings will be more localised to each region's artists and craftsmen.
Love Interior Design & Exotic Travel? Follow us..
December 17, 2013 | Property | View comments