The ultimate Yoga inspired holiday in Vietnam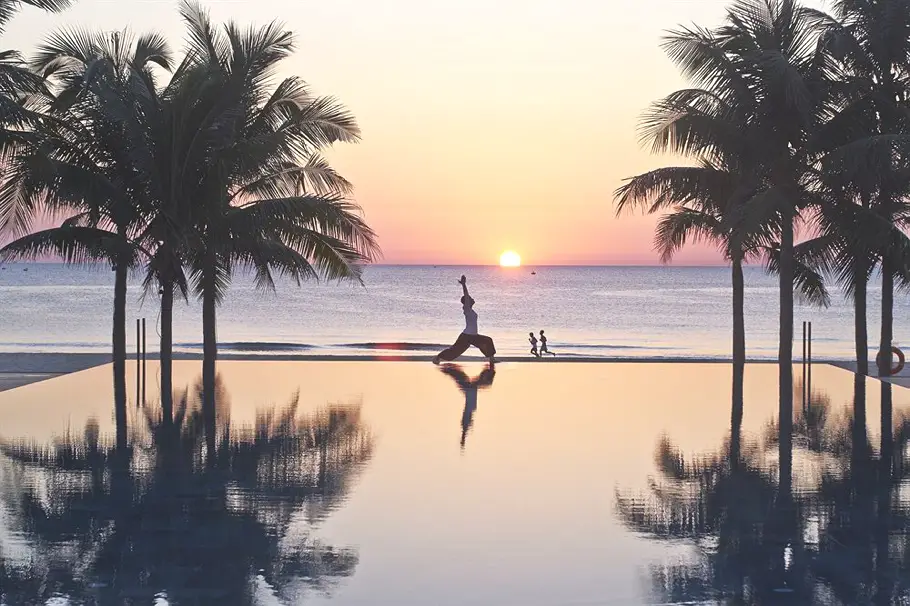 Madonna, Jennifer Aniston and Gwyneth Paltrow all swear by it. And most 'yogi's try to achieve that famous zen-like state by awakening their chackras at a local gym – but why not try a yoga-inspired adventure that takes you on an unforgettable journey through the beautiful land of contrast that is Vietnam.
The trips are being orchestrated in collaboration with Yogasphere and lead by founders Mandy Jhamat and Leo Lourdes who will prove that bliss is boundless.
The serene journey commences in the bustling historic city of Hanoi. Guided meditation will be conducted in the morning mists by the Hoan Kiem Lake, alongside Tai Chi practicing Hanoians. This allows for travellers to wholly immerse themselves in the legendary Vietnamese culture from the very beginning of their experience.
From Hanoi, experienced guides will take inspired travellers to the majestic limestone islands of Halong Bay. Here they will revel in the beauty of the UNESCO world heritage site for several days. Travellers will practice yoga and meditation whilst basking on the deck of a stunning traditional Vietnamese junk boat sailing on the breath-taking emerald waters. Or if they please, they can take time to cycle along the alluring coastal paths and kayak in bay itself.
Historic Hoi An with its divine oceanfront is the perfect setting for the journey to come to a close. It is free from the hustle and bustle of 21st-century life making it an excellent location to help travellers feel energised and enriched before the conclusion of their adventure.
Founder of Brown + Hudson, Philippe Brown, said: "Using our expertise we have selected three unmissable destinations in Vietnam, with luxurious accommodation, healthy food and unforgettable locations to practice Yogasphere's uniquely crafted yoga sessions."
This luxury yoga holiday will begin on the 30 March and ends on the 8 April 2015. Bookings are being taken until the 31 December. For more information, visit brownandhudson.com/partnerships/yogasphere
Love Interior Design & Exotic Travel? Follow us..
December 11, 2014 | Asia Travel Vietnam | View comments