The interview: Marco Rebora of Restaurant & Bar Design Awards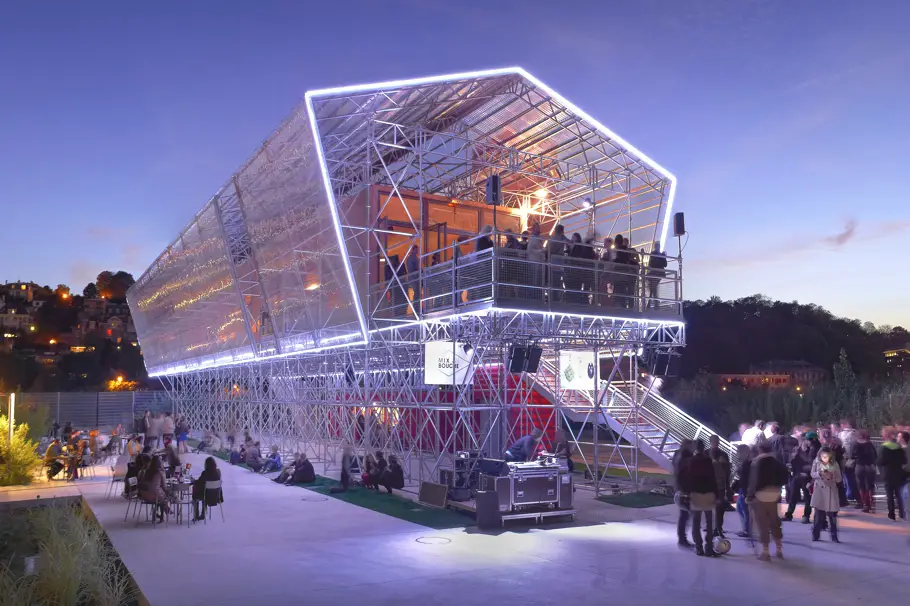 This September we will see the fifth Restaurant & Bar Design Awards take over the Farmiloe building in the heart of London's Clerkenwell neighbourhood. The independent and international awards are the world's only event dedicated exclusively to hospitality design.
The event receives entries from the UK and world's top architects, designers and hospitality operators.
Previous judges have consisted of the most influential personalities and have included the editors of Wallpaper and Frame magazines, Karim Rashid and Alberto Alessi.
Founder Marcco Rebora takes time out to discuss this year's awards with Adelto's Assif Majid. Here is what he had to say:
First of all, can you tell Adelto readers a little about yourself and what you do?
I am Marco Rebora, founder of the Restaurant & Bar Design Awards. Leading a London based team, I choose the most influential judges for our panel, invite those behind the design of the coolest new restaurants and bars around the world to enter the awards and bring together the most interesting figures in hospitality and design for an innovative, unforgettable awards ceremony.
How did the idea of Restaurant & Bar Design Awards come about?
With a background in Fashion and a keen interest in design, I used to have a restaurant in London called Neon in Brixton, London. When I sold it in 2007, I thought it would be a good idea to bring both my experiences together in a positive way. I called Tony Chambers from Wallpaper* and asked him if he wanted to be a judge, and the rest as they say is history.

What distinguishes the awards fundamentally from others?
It is the only international awards programme of its kind in the world that is dedicated to the design of food and beverage spaces. Our awards ceremony is truly unique. Every year we create a totally new format for the awards event to reflect the same freshness and creativity shown by our architect and operator awards entrants.

What are you most looking forward to this year's awards?
Celebrating five years of the Restaurant & Bar Design Awards, we have created a new, unique pop-up restaurant / bar concept for this year's ceremony at London's Farmiloe Building, The Box Project. We have invited the 'best' restaurant and bar winners from the last four years to 'think outside the box to each create a different themed pop-up space using products found in four Restaurant & Bar Design Awards supplier boxes – one for every past year of the awards.
The designer for each pop-up is strictly limited to the use of only the products and materials allocated to each box. Breaking from the 'normal' design process, suppliers will be in the enviable position of setting the design brief for the designer.
To symbolise the fifth year of the awards, the Restaurant & Bar Design Awards' own team of event partners will be designing the fifth and final area for the evening, with a combination of a food pop-up space and a spectacular ceremonial stage to host this year's 'best restaurant' and 'best bar' award winners.
Are you seeing any new or innovative trends in the restaurant and bar trade?
Designers are being more innovative with the use of materials. We've seen natural materials such as wood being used in a complex way to create 3D surfaces, adding depth and movement to a space. It's now more than just about the furniture, there's a real focus on intricately designed floor and ceiling space too, which creates a well-rounded design from top to bottom. The overall environment of the restaurant is also evolving with more open plan kitchens in the actual restaurant, inviting customers to experience what happens behind-the-scenes. Communal tables are also becoming very popular. The restaurant and bar industry, whether an independent restaurant/bar or a chain, is paying more attention to design and how it effects the overall dining experience, and we've taken notice and want to recognise its importance.
What are the biggest challenges being faced by the restaurant and bar trade?
The biggest challenge for restaurants and bars is how to differentiate themselves in an increasingly competitive market. With customers ever more in touch with design and food, it is an essential element of the marketing mix. Operators would be very foolish to ignore this.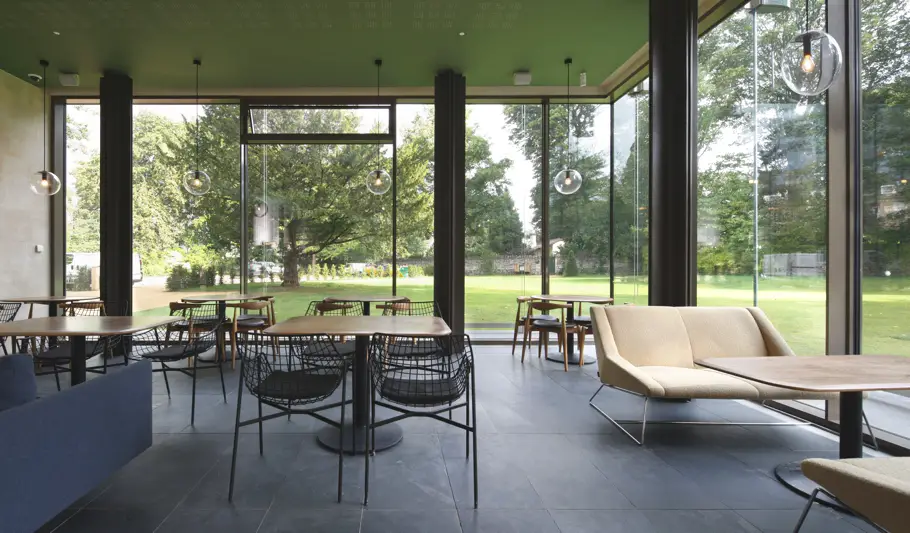 In your opinion what makes a great restaurant/bar design?
A great restaurant or bar design is one that fits into the marketing mix, exemplifying the brand identity and personality in physical form. It should ensure not just a short-term 'statement', but long-term survival and business profitability, with the design becoming synonymous with the brand and the drinking/dining experience.
What is your favourite restaurant/bar design and why?
One of my many favourites is Ni Ju San in London, designed by the Japanese Architect Kengo Kuma. Its design is balanced perfectly, and there is no one else I know who can make such a statement using 4" by 2" wood.

How do you think food and interior design are linked?
One's experiences with food and interiors are created in similar ways; both are very visual, true essentials in restaurant and bar design. There are so many elements that influence one another and it is important that these are cohesive. The interior design and furniture in a restaurant will be determined by the type of food offered, and how it intends to be presented and enjoyed. For example, small tables surrounded by intricate interior design elements provide an intimate setting where finely crafted food can be leisurely enjoyed. Whilst communal benches and large, open dining areas complement a more fast-casual dining experience with a fresh, colorful and also healthy food offering.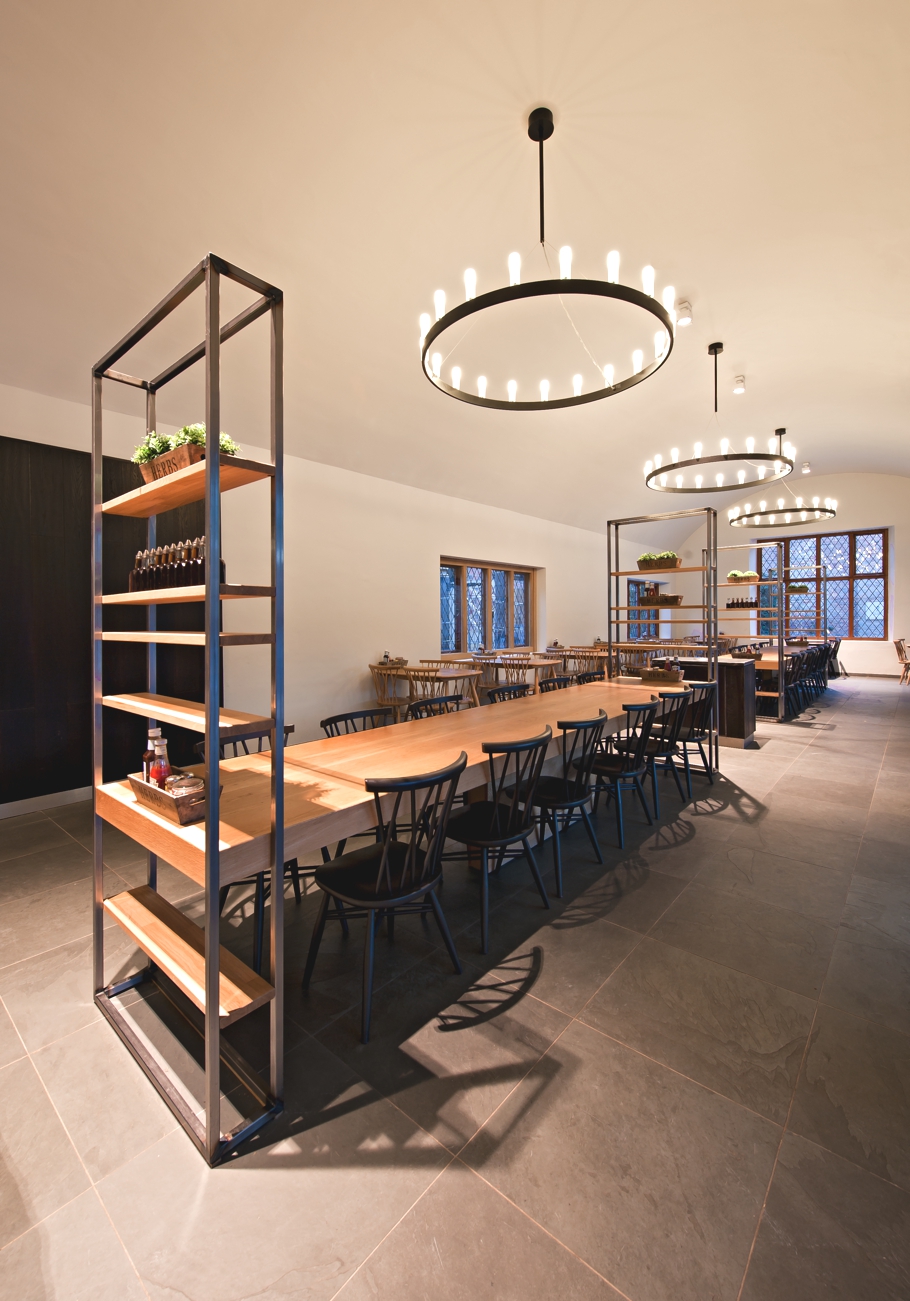 What is your advice for design students?
My advice is to get as much experience as possible through internships and apprenticeships. If at first you don't get an internship, carry on trying. Don't be afraid of the word 'no'. A 'no' does not hurt. Networking with as many people in the industry as possible is also a must.
What plans do you see for yourself in the future?
I see an interesting future for the awards programme and it can develop in so many different ways. My life and business is a real journey. I have conversations, meet interesting people, the roads and destinations change continuously!
What is London's best-kept secret?
My mother's cooking.
All images of 2012 Restaurant & Bar Design winners
Love Interior Design & Exotic Travel? Follow us..
July 10, 2013 | Professionals | View comments