The interview: Doug Burdge, signature architect of Malibu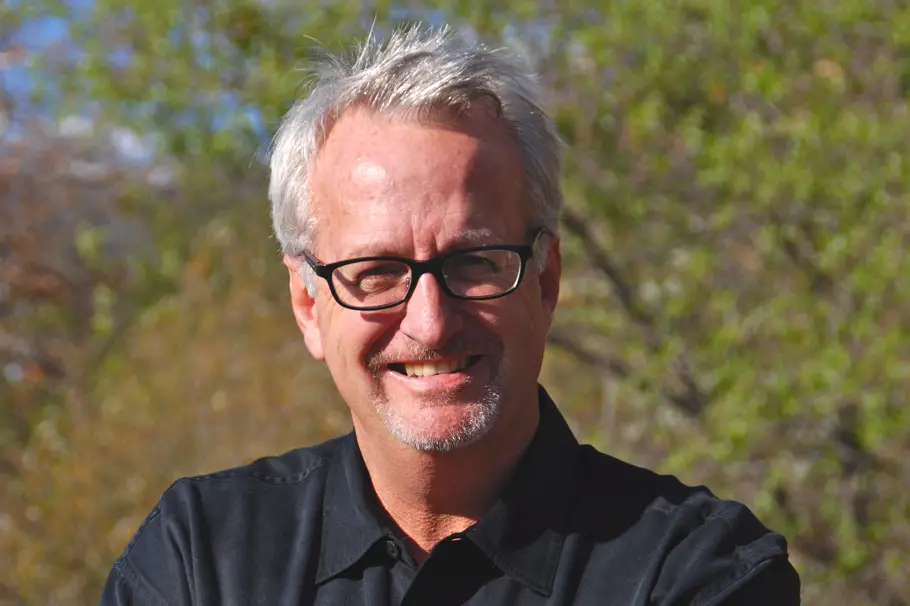 Architect Douglas W. Burdge, AIA, a resident of Malibu, understands coastal living, having designed and built more than a 100 homes in Malibu. A Burdge home has pedigree; real estate publications frequently attach his name to the prominent estates, which are listed, knowing that the price tag on a Burdge home will be positively affected.
Burdge is undoubtedly the signature architect of Malibu, though he certainly doesn't believe in one-size-fits-all architecture. His celebrity clients, including Howie Mandel, Dick Van Dyke and Mark Burnett, are among the most selective and privileged home buyers in California, and they know that working with Burdge will result in a distinctive beach home that truly reflects their own personality.
Burdge recently completed a contemporary estate on coveted Birdview Avenue in Point Dume, in conjunction with noted interior designer Tim Clarke and famous clothing designer James Perse, who provided additional furniture selections. His firm is continuing to expand its portfolio of contemporary estates in California; Cabo San Lucas, Mexico; Big Sky, Montana; and Sun Valley, Idaho.
We caught up with Doug Burdge earlier this month and here is what he had to say in an exclusive interview for Adelto.

Why did you first become interested in design and architecture?
I guess you can say artistry is in my genes, because my uncle and cousins were architects, and my grandfather was an engraver. I originally thought I would be a contractor, because I always asked for power tools for Christmas and built a workshop in my backyard when I was 10. But once I started working at my uncle's firm during college, I knew without a doubt that I wanted to be an architect.

What was your first design project? Can you tell us a little about it?
Just after I graduated from architecture school, one of my college friends became a residential developer and kindly offered me the opportunity to design a 3,000 square foot home above the Rose Bowl in Pasadena, California. 30 years later, I'm still collaborating with this great friend.

You are an expert in designing coastal homes – what inspires you to design these types of properties?
Having lived in Malibu for 25 years, I have naturally become an expert in designing in this coastal environment I am so familiar with. My first-hand experience living here allows me to understand the essence of coastal living, and how to take advantage of coastal winds, spectacular sunsets and panoramic ocean views. It has also made me skilled at selecting materials and finishes, which withstand Mother Nature's elements, so that the houses weather well over time.

How would you describe a Malibu home?
Malibu homes reflect the casual and rustic nature of their surroundings. Because of the temperate climate, these homes often feature seamless indoor/outdoor spaces and resort-style amenities including elegant loggias, internal courtyards, rooftop decks and trellised terraces. And since there is no architectural review in the city, we have the freedom to create distinctive homes in multiple styles including Spanish Hacienda, Cape Cod, Mediterranean and cutting-edge contemporary.

What designers, artists and creatives inspire you?
East Coast architects, Charles Gwathmey and Robert A.M. Stern, who were great at taking classic traditional homes and updating them to accommodate today's contemporary lifestyle.

Are there any projects that you enjoy tackling most?
I love working on my estate and restaurant projects, and am looking forward to more hospitality work. But the best projects are truly those that involve great clients. They want to have fun during the design process, and I so I, in turn, also enjoy the experience.

How do you balance more traditional and modern elements in your design?
Many of our clients like aspects of modern design, but want a warm environment to live in. By applying rustic elements like exposed barn-wood beams, antique tiles and lighting, reclaimed doors and natural wood surfaces, we have been able to add warmth and comfort to many of our projects. This unique style has evolved into our Rustern© homes and furniture, where everything old is new again.

Whose home would you most love to decorate/design? And why?
I have worked with a wide variety of clients, including celebrities like Barbra Streisand, Dick Van Dyke, Howie Mandel and Matthew McConaughey, who have all been wonderful to work with. Regardless of wealth or status, however, it is always most satisfying to work with clients who have integrity. That's key.

What trends are you seeing in luxury homes when it comes to amenities?
Our firm has certainly covered most luxury amenities imaginable – from Italian spas to home theatres to wine cellars. But I think clients are becoming less influenced by the suggestions of realtors and neighbours, and are commissioning custom amenities that reflect their unique hobbies and personalities – whether it is a painting studio or a space to showcase a prized collection. As an architect, I pay close attention to what these true desires may be.

What trends for 2013 are you embracing the most?
Even though the recession is over, I think being realistic and humble is still very important. We need to have a global perspective and be conscious of what we have, and not, what we don't have.

Is there any dream project you have your eyes on?
My dream project would be a boutique hotel in an exotic location.

What advice would you give to aspiring designers/architects?
Pursue your passion and embrace your talents. Success will follow.

What's next for you?
I'm busier now than I've ever been. But I have accomplished a lot during my career, so perhaps I'll be more selective with which projects I take on. I would also like to do more work for charities and organizations that need help.

Can you tell Adelto readers a unique fact about yourself that no one knows?
I'm an incredible knot-tier. And I really don't like spinach.

What is Malibu's best kept secret?
The local people are extraordinary. They take care of each other.
Doug Burdge Architects, Malibu office, 21235 Pacific Coast Hwy Malibu, California 90265, buaia.com
Images courtesy of Doug Burdge Architects
Love Interior Design & Exotic Travel? Follow us..
October 23, 2013 | Professionals | View comments