Lavish Dior suite at Hôtel Majestic, Cannes, France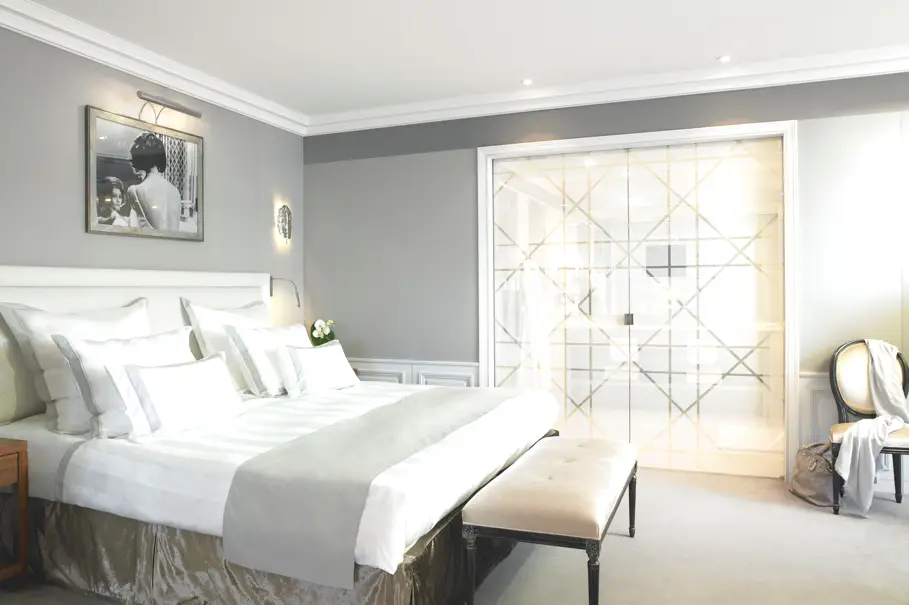 Paris-based design practice Kirei Studio has collaborated with Christian Dior to unveil the Dior Suite project. The lavish suite was designed in 2010 and is located in Hôtel Majestic in Cannes, France.
The word 'kirei' is a Japanese word meaning 'beauty'. Beauty fused with high quality physical materials represent two fundamental pillars of exemplary architectural creation, and this is where the ethos of Kirei Studio comes from.
The 400m2 suite is designed with a dramatic home cinema entrance allowing the client to walk in and discover the Dior universe.
Stone and Hungarian wood floors lead to a large dining table surrounded by famous Louis XVI medallion chairs upholstered in a grey and silver fabric.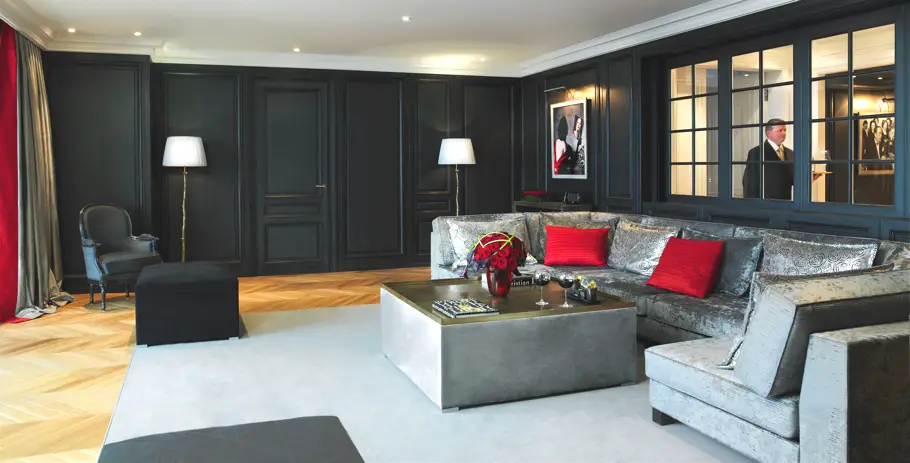 The living room has a huge Dior grey curtain in red piping and charcoal moulded panels. On the sofas sits pleated red Dior cushions that fill this historic suite.
Everything is designed to custom including embroidered sheets with a headboard replicating Dior wickerwork, frosted glass bathroom doors and a silver wooden walk-in closet.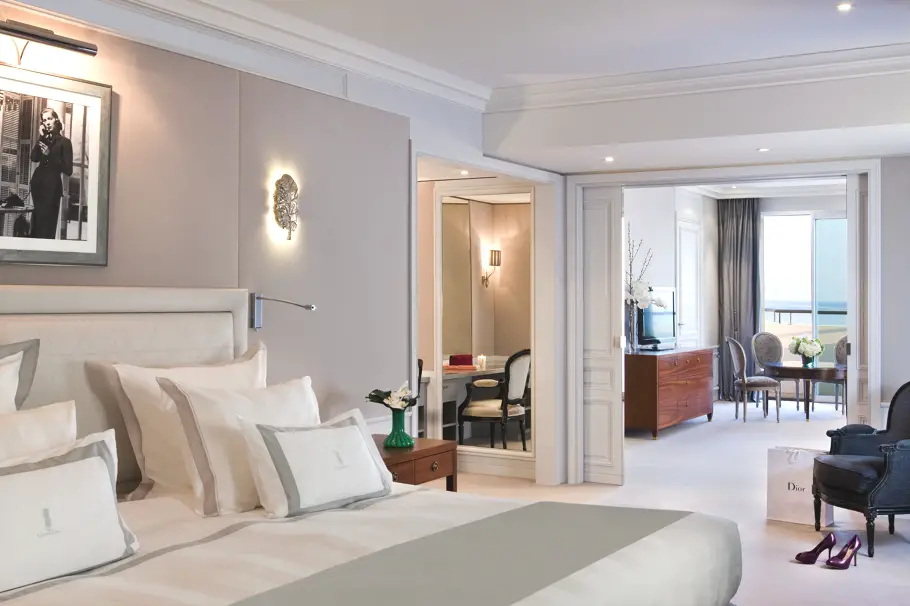 The suite has been designed to represent the savoir-faire of Christian Dior: stylish furniture from the XVIII century combined with the contemporary creations of Nathalie Ryan, made by skilled craftsmen using bronze and wood and rich fabrics like silk and velvet. Click here to view Dior's London concept store.
Images courtesy of Kirei Studio
Love Interior Design & Exotic Travel? Follow us..
February 19, 2015 | Cannes Europe France Travel Western Europe | View comments