Q&A with British artist Barnaby Barford
Known for his controversial re-modelling of traditional ceramic figurines, British artist, Barnaby Barford, has moved onto a new form of ceramic subversion with his latest project, The Seven Deadly Sins, which is currently on show at David Gill Gallery in London.
Each of the seven 'sins' takes the form of a mirror. Human in scale, there is nothing modest about these works which have been created to reflect the viewer in full length, challenging perception in terms of form and message.
The initial response is to marvel at their beauty and delight at the intricate detail which has gone into the construction of each piece. Each sculptural wall piece conveys Barford's interpretation of sin: Pride, Avarice, Gluttony, Envy, Lust, Sloth and Wrath.
Adelto caught up with the artist ahead of his exhibition and here is what he had to say to Assif Majid.
Can you tell Adelto readers a little about yourself and what you do?
I am an artist that mainly works in ceramics to create unique sculptures. I am based in North-East London. I am best known for my work with found porcelain figurines that I cut up, sculpt onto and paint to create contemporary Hogarthian tableux. Exploring all aspects of our society with a dark sense of English humour.
What made you decide to pursue a career as an artist and especially to
work with ceramics?
I like ceramics because it still a relatively unexplored material in contemporary art. I like playing with the history of the material. I enjoy its durability, its hardness and shininess. Above all I think it is a material that people do not expect to be challenged by, we decorate our houses with it, we eat and drink off and out of it everyday, we even go to the loo on it everyday.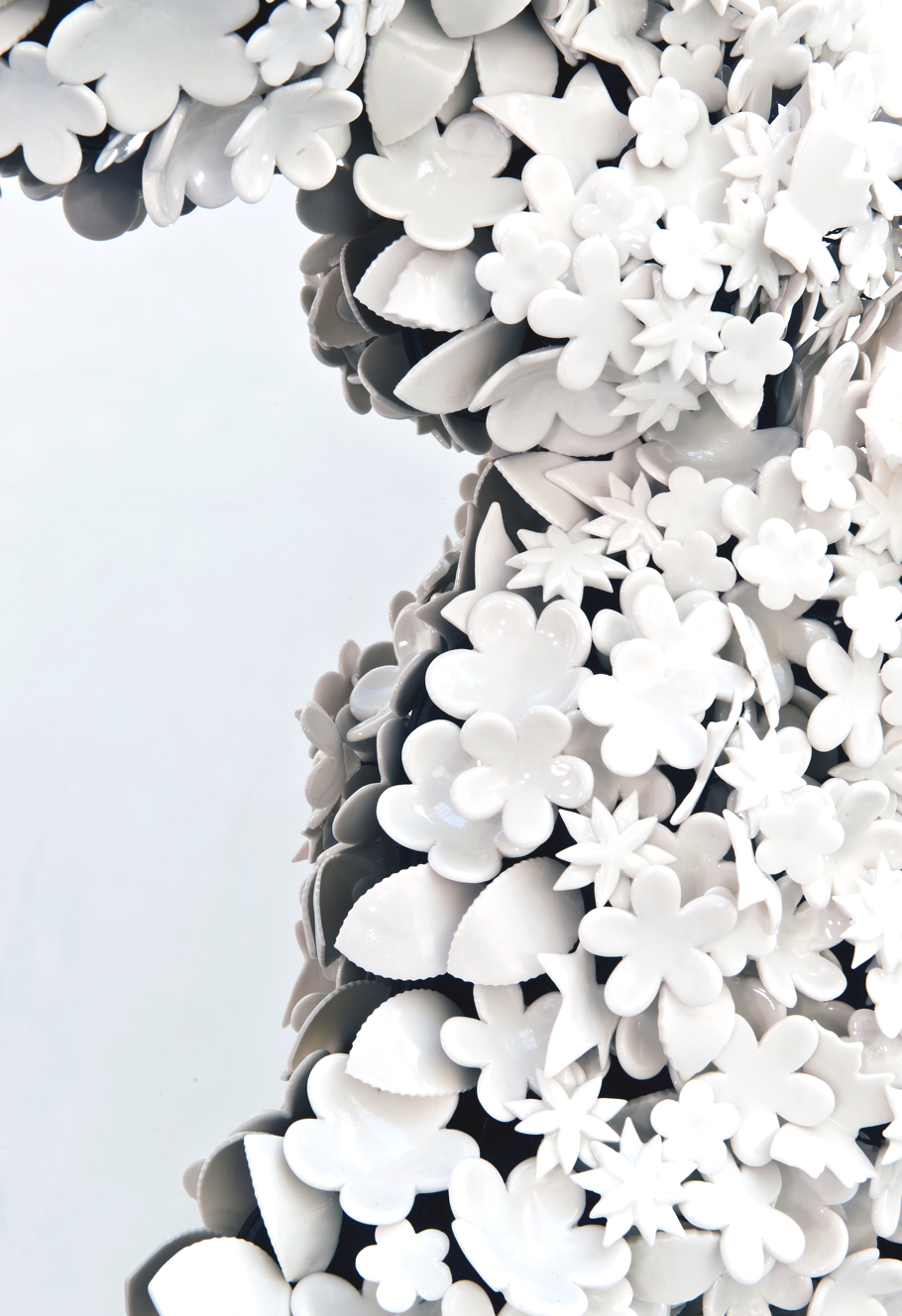 What was the inspiration behind your current exhibition?
The seven deadly sins has been in our collective conscience for around 1500 years. I wanted to explore their relevance at the beginning of the 21st-century. Without the threat of eternal damnation and in a more secular society, do they still matter? Has our perception changed about the sins, if so how? Are there any consequences? If so, how do we police ourselves? Through our own conscience, through our communities, societies or is it the law?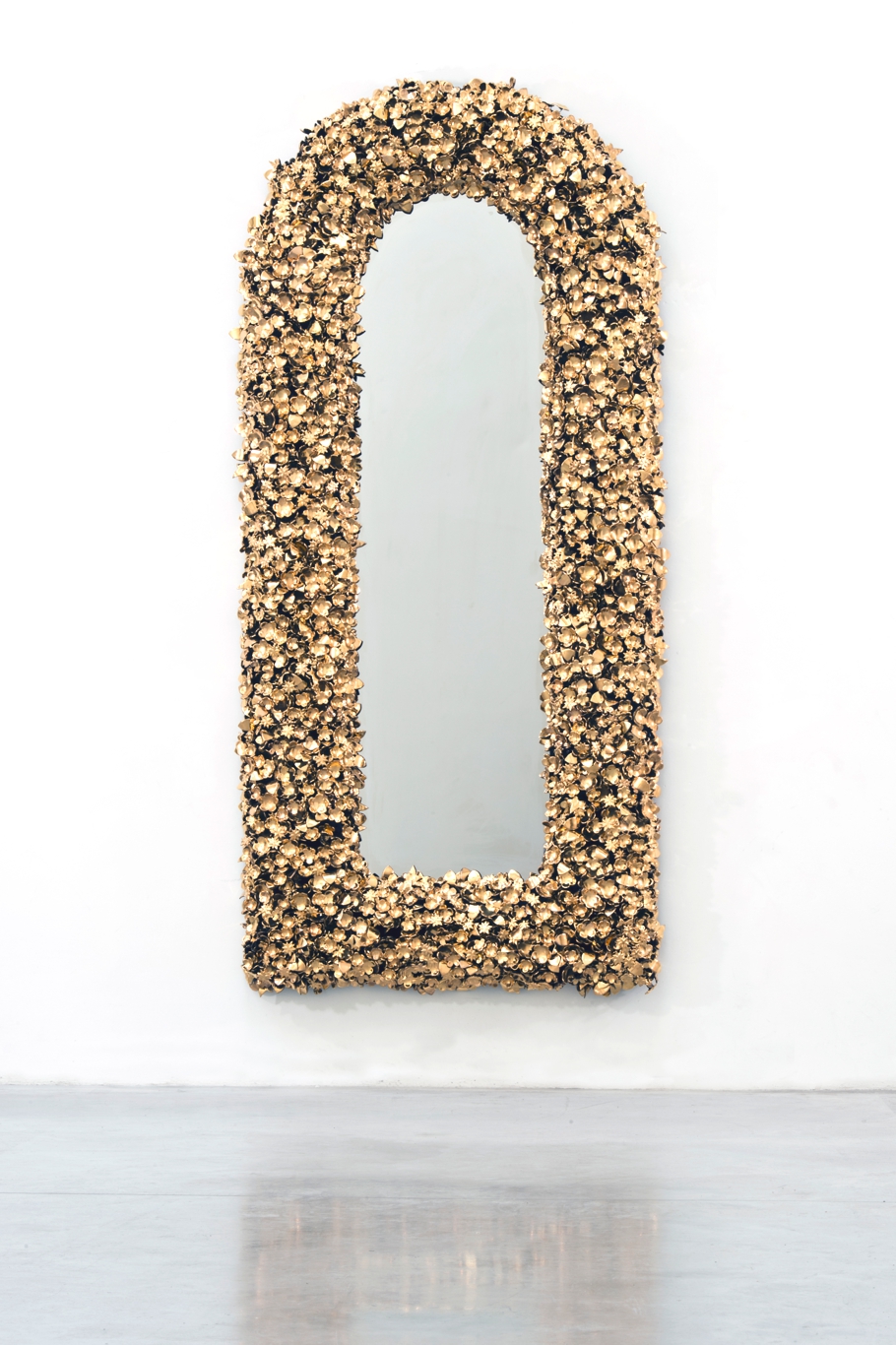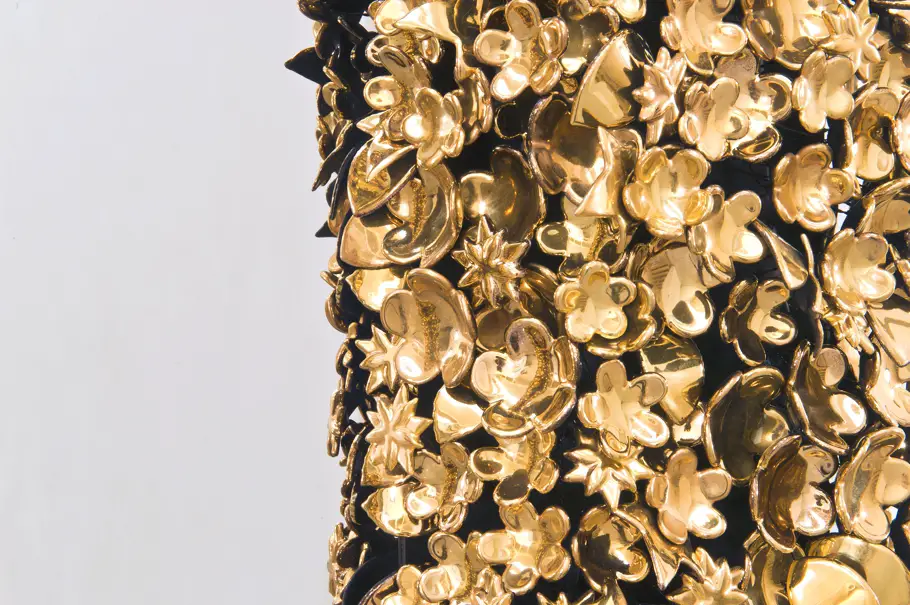 How long did it take to create/make each sculpture?
I worked for 14 months on the whole project.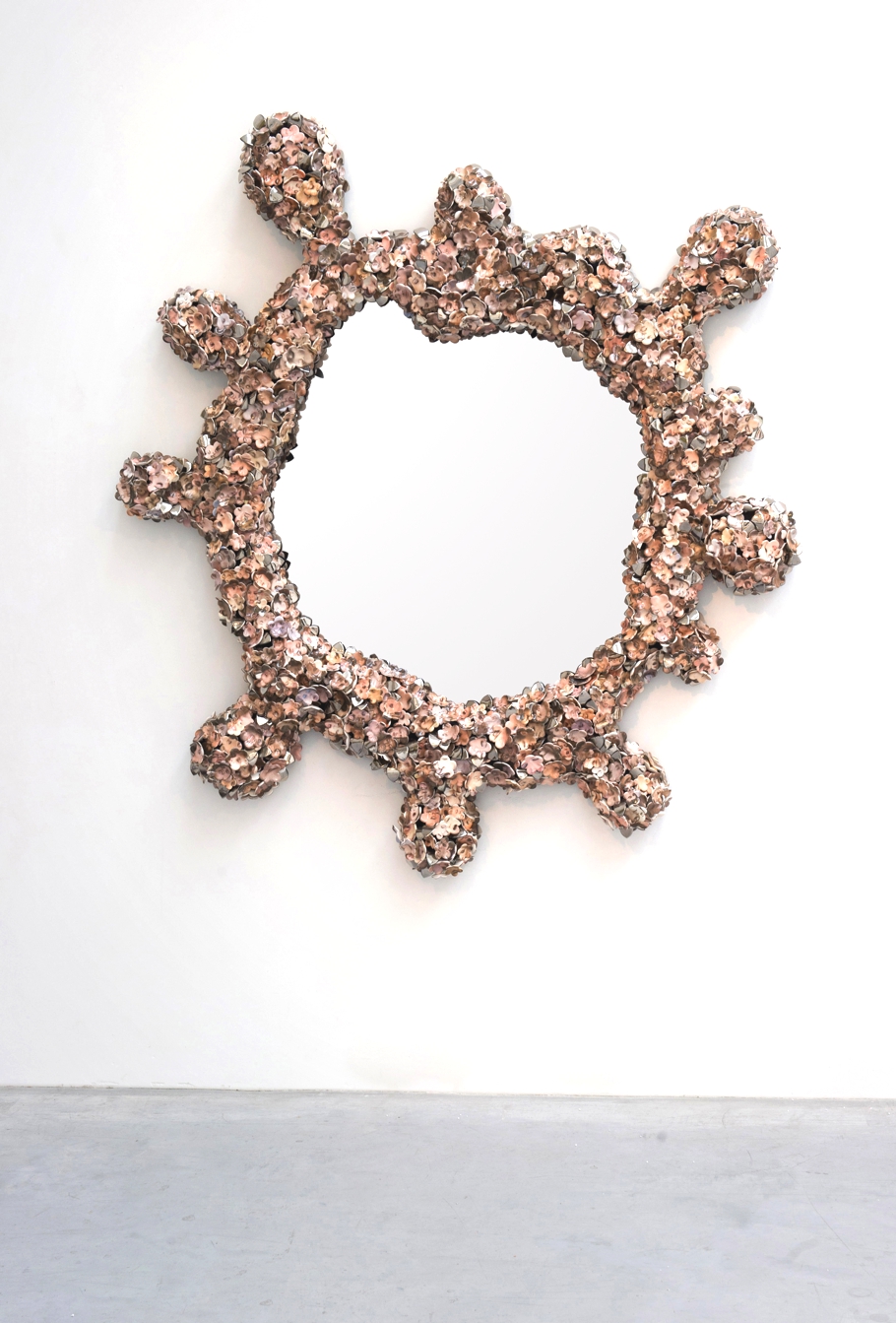 What have you learnt about society/culture in your process?
In one respect each of the sins causes a break down in community and promotes the individual. I have learned that the individual and society cannot be separated. I have learned that the nature of the sins has changed and some are actually revered as opposed to shunned. Take Avarice for example. When it changed it's name from greed to enterprise, suddenly it was something to be proud of and something to aspire to in life.

Which artists, and creatives inspire you?
Historically William Hogarth and Dickens are important, contemporary artists include Paul McCarthy, Richard Slee, The Chapman Brothers, Jans Svankmajer.
What would be your advise to Adelto readers who are looking to break
into any creative industry?
Perseverance. Always find ways of making work, it doesn't matter how little, space, time or money you have. Just make work. Organize shows with friends, don't wait for people to come to you.
What is your philosophy?
As someone once said making art is 1 per cent inspiration 99 per cent perspiration. I think once you have a good idea the trick is to try and not loose that freshness after months of hard work trying to realise your idea.
What is next for you
I am developing some larger scale work, more public space pieces, one being a monument to the sole British pastime of shopping.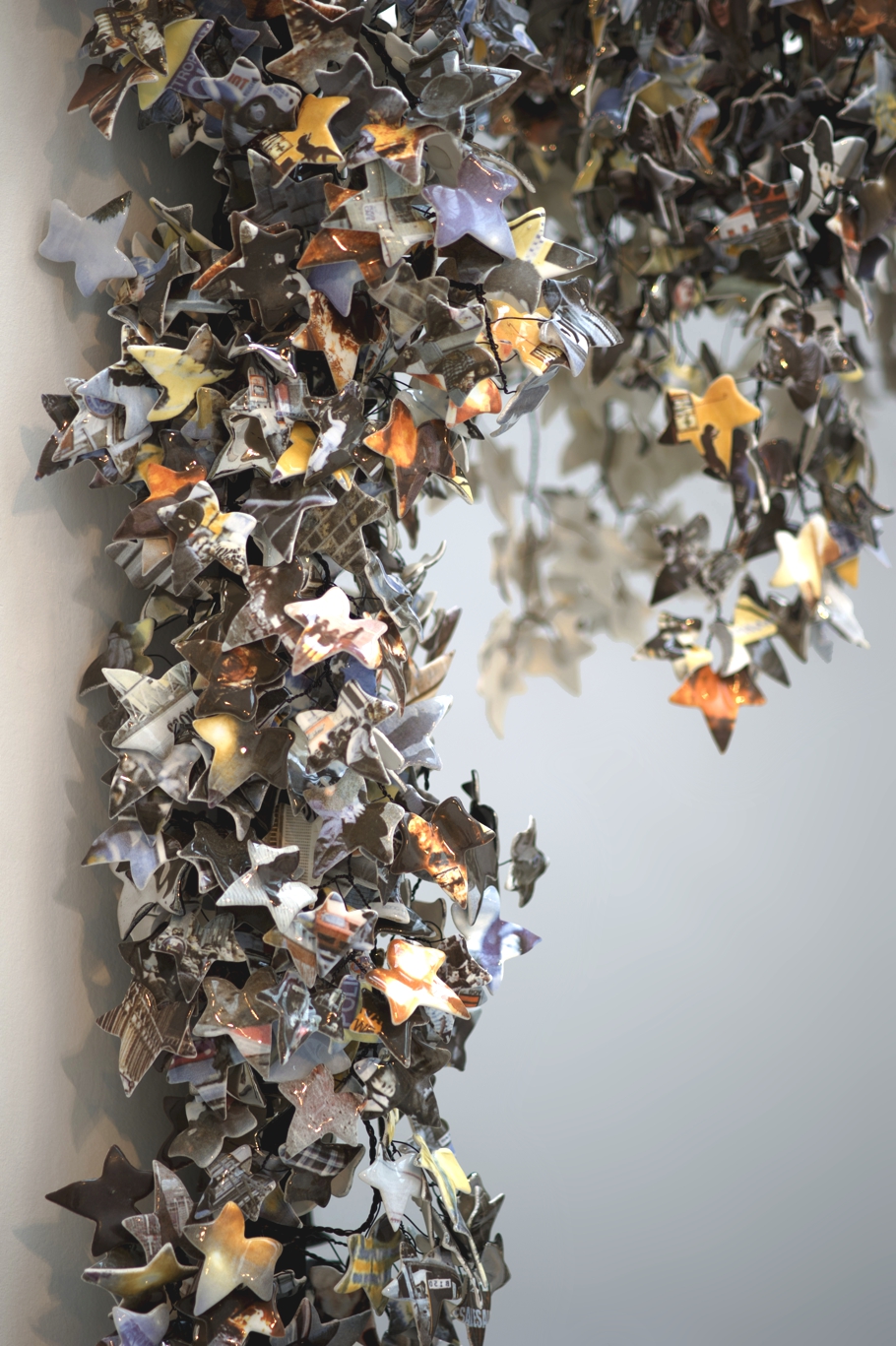 What is London's best-kept secret?
I don't like to say but the Ye Olde Mitre on Hatton Garden.
What is the biggest sin you have committed?
What do you mean? I am as good as gold…..
The Seven Deadly Sins is on now until 12 April 2013 at David Gill St James's, 2-4 King Street, London SW1Y 6QL davidgillgalleries.com
Love Interior Design & Exotic Travel? Follow us..
March 19, 2013 | Professionals | View comments