Michelin-starred chef Sergi Arola comes to Raffles Istanbul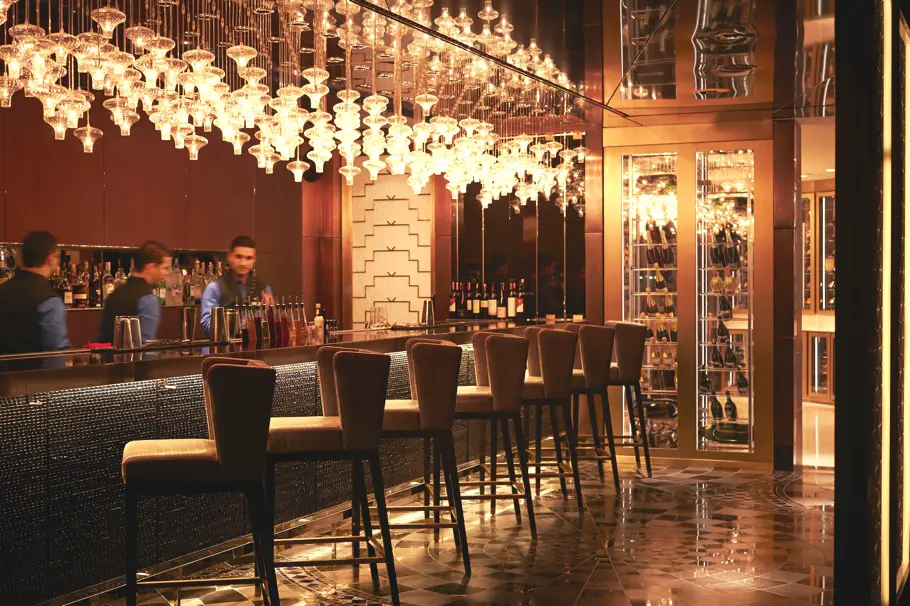 Opened in September, Raffles Istanbul is the embodiment of the 'new' face of Istanbul: cutting-edge, eclectic and energetic. The hotel – a beacon above the Bosphorus and an oasis of calm and cool – is at the heart of the new and cutting-edge Zorlu Center, a modern-day bazaar where fashion, fine food and the arts converge on the European shore in Beşiktaş.
Nowhere more so is this reflected than in the hotel's new signature restaurant, Arola – by the Michelin-starred Spanish chef Sergi Arola – described by Food from Spain as "A rebellious, anti-establishment, culinary trend setter. A proponent of authentic Catalan cuisine and, consequently, Mediterranean cuisine. He is a cook with character who has found the best way of satisfying his constant need to create and innovate." 

Arola at Raffles' menu is based on Sergi's philosophy, of creative tapas style plates, that are ideal for sharing. His signature dishes, such as Las Bravas de Arola, (Arola's bravas potatoes), or Calamares fritos como un clásico bocata de calamares (his famous Calamari 'sandwich') will stimulate not only the appetite, but the curiosity, of the hotel's guests.
Sleek, modern design is as much a signature of Arola's restaurants as his food – and Arola at Raffles Istanbul is no exception. Here the style has been imagined as a "feast of discovery" by The Gallery HBA a London-based studio that specialises in high-concept,  design for the hospitality and residential sectors.
The finishes and furnishings have been chosen to build an ambience of anticipation.  At the entrance, walls are clad entirely in sparkling mirrors, a glamorous start to the culinary journey. The colour palette of the 74-seat dining area mixes the boldness of Turkish black salt with lighter colours and deep lacquered navy blue, brass and red accents. 
Within the dining space is an oval column clad with stone mosaics in an undulating pattern, whilst on the ceiling, stylised Turkish cut-outs inspired by kilim tapestries are backlit to cast layered shadows across the tables. And as a nod to the restaurant's Spanish influence, the Arabic style diamond patterns of the curved upholstered feature walls in both the main and private dining rooms are reminiscent of those seen at the Alhambra.
The 44-seat alfresco terrace wrapping around the restaurant has an elegant yet relaxed style. Fabrics in fresh pistachio tones are used on the dark reeded dining chairs and tables, while clusters of brass lanterns create a romantic, candle-lit glow.
Tarek Mourad, Raffles Istanbul GM, said: "Sergi Arola's concept of modern dining chimes perfectly with Raffles Istanbul: his food offers modern interpretations of classical dishes to create fresh and exciting plates and bringing people together – which exactly what Raffles is about, wherever we are."
Arola Restaurant, Raffles Istanbul, Zorlu Center, 34340 Istanbul, Turkey, raffles.com/istanbul
Love Interior Design & Exotic Travel? Follow us..
October 28, 2014 | Asia Istanbul Travel Turkey | View comments