Luxury yacht Elena is a replica of a 1928 racing schooner
Superyacht Elena, built in 2009, is the meticulously designed replica of a 1928 racing schooner which participated in the 1928 King's Cup Trans-Atlantic Race, from New York to Santander, in record-breaking style.
Using the original 1910 drawings by designer Nathaniel G Herreshoff, Factoria Naval de Marin has resurrected this new 55m ultra-luxurious Elena; featuring modern comforts such as an iPod docking station, wifi and televisions, whilst maintaining the classical ornate interiors reminiscent of a period country home.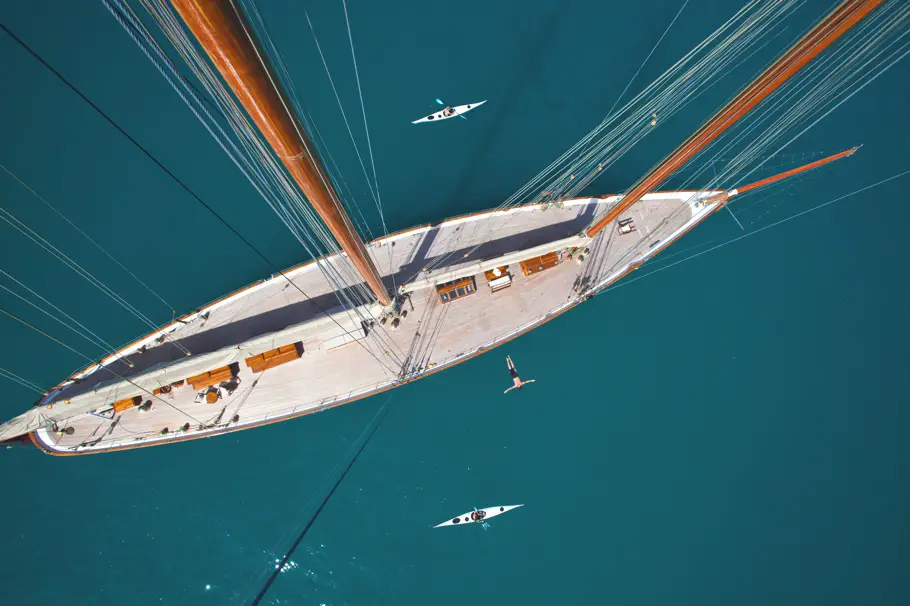 The luxury yacht Elena can accommodate 10 guests in private en-suite staterooms and has eight highly experienced crew members for the upmost service. She is an exciting choice for the sailing fanatic.
Two tenders are onboard for exploration and extra sea toys can be made available upon request
Elena is available in the Caribbean in Winter and the West/East Mediterranean in the Summer
For further information, visit y.co
Love Interior Design & Exotic Travel? Follow us..
April 16, 2012 | Travel | View comments