Luxury waterfront mansions by Armaggan, Istanbul
The Bosporus European shore recently saw the opening of Armaggan Bosphorus Suites. The three beautifully restored yalis (waterfront mansions) have brought a new hospitality concept to Istanbul with their intimate home-style living finessed by the city's most exclusive design house – Armaggan.
The waterfront mansions are located on the European side of the Bosphorus in Ortaköy, a popular cosmopolitan neighborhood in Istanbul's thriving Beşiktaş district.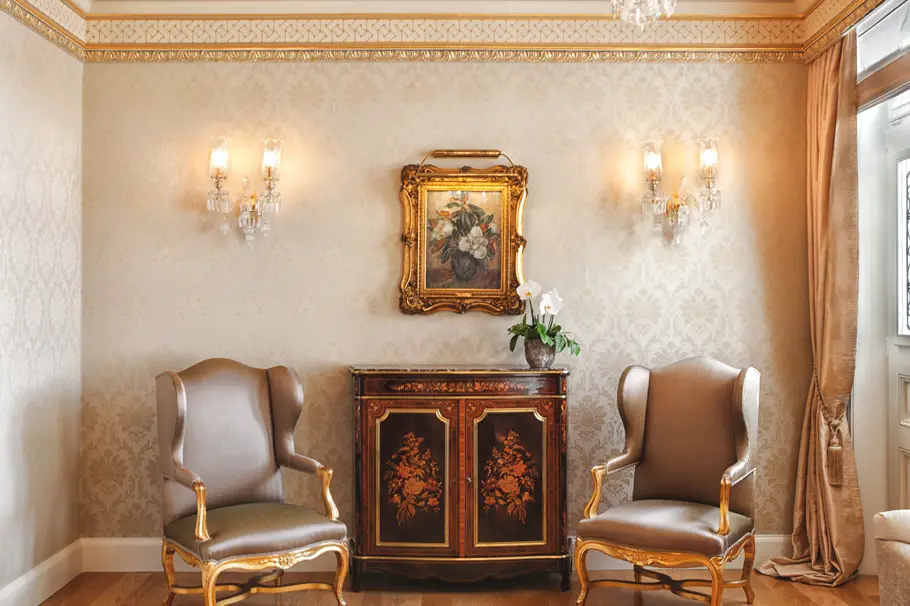 The luxury Turkish residences are available to rent singly, as three separate houses or as one large residence, the 18 individual suites celebrate the finest in local craftsmanship and hospitality, from exquisite textiles and objects d'art by Istanbul's hottest young designers to Anatolia's purest natural and regional cuisine.
Suites are a masterpiece of Ottoman symbolism and homely touches, adorned with antique glass chandeliers, silk drapes, hand-painted ceilings and original paintings, while cozy nooks and Bosporus-view terraces lend themselves to easy conversations and lazy afternoons.
More than sixty original paintings are featured alongside exquisite objects d'art and textiles handcrafted by Armaggan's expert artisans in the company's Istanbul ateliers.
But it's their conceptual celebration of Istanbul's rich contemporary culture that really set Armaggan Bosporus Suites apart. Conceived as a meeting place for international aficionados, the suites draw on the knowledge, expertise and connections of the Turkish Cultural Foundation and NAR (Natural and Regional) Gourmet, transporting guests far from the homogenised idea of a guesthouse to a stylish immersion in Istanbul's thriving cultural heritage.
You can enjoy bathing and massages in the private Turkish Hammam; make use of the suites private boat and direct water access and mix with like-minded sophisticates in an atmosphere of relaxed refinery.
Private cultural immersions range from private jet trips to see the otherworldly landscapes of Cappadocia, to after-hours shopping experiences at Armaggan's two flagship emporiums.
The luxury Turkish residences try to bring  guests with the opportunity to enjoy the finest contemporary Turkish culture from the ease of their own waterfront residence.
Armaggan Bosphorus Suites, Muallim Naci caddesi Yalı Çıkmazı Sokak No 5, 34347 Ortaköy, Istanbul, Turkey, armaggan.com
Love Interior Design & Exotic Travel? Follow us..
November 8, 2013 | Asia Istanbul Travel Turkey | View comments