Luxury Kempinski Huizhou Hotel, China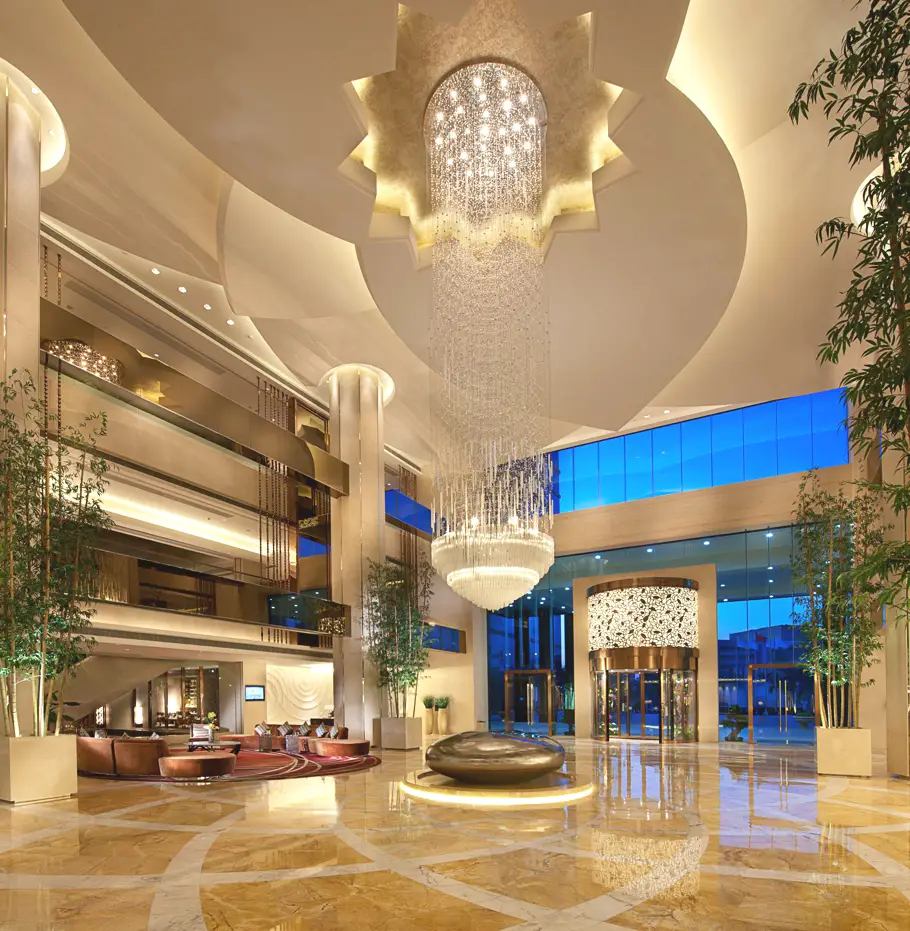 In the heart of the vibrant City of Swan, discover an address where business and leisure come together at its finest – the Kempinski Hotel Huizhou. A luxury contemporary hotel that blends European flair with Chinese culture.
The luxury Chinese hotel can be found in the Central Business District, across from the Huizhou Exhibition and Convention Center. Huizhou is a combination of natural beauty and cultural attractions and offers a multitude of recreational opportunities, from climbing the famous Luofu Mountain to discovering the Turtle Nature Reserve.
Luofu Mountain is grand and peculiar, situated in the northwest of Boluo County, Guangdong Province. The mountain is famous for flying waterfalls, well known springs and hundreds of caves. Luofu Mountain boasts beautiful hills encompassed by legends, tales and relics. It is a mountain that joins over a range of 432 peaks, more than 900 waterfalls, 18 caves and 72 cliffs. To Daoists, the mountain is known as the Grotto Heaven of Vermillion Brightness and Shining Perfection – it really is amazing.
Huizhou is located in the southeast part of Guangdong Province and the northeast area of the Pearl River Delta – it faces Daya Bay in its south and neighbours Guangzhou, Dongguan, Shenzhen and Hong Kong. Huizhou has won numerous awards in China as a city, including China Top Tourism City, China Clean City, China Forestation City, Example City in Environment Protection, just to name a few.
Whatever you need. Whenever you need it. The luxury Chinese hotel will fulfill your every requirement. Be it restaurant reservation, limousine transfer, opera tickets….. just ask, and they will take care of it.
For reservations or further information visit Kempinski Hotels.
Love Interior Design & Exotic Travel? Follow us..
May 14, 2012 | China Huizhou Travel | View comments