Boutique hotel in China's spectacular Tea Horse Road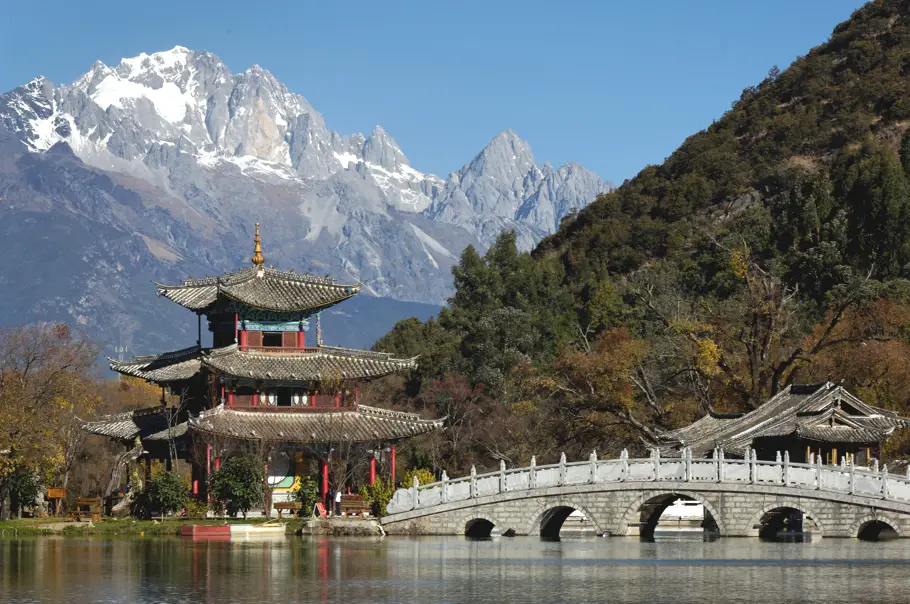 Located in China's southwest region and pressed up against the Tibetan plateau, Yunnan province was once crisscrossed by the Tea Horse Road, an ancient trade route used by locals for exchanging Yunnan's precious tea for horses or medicines with people in Tibet. 
And now Lux* resorts & Hotels is expanding into China, placing its foundations in Lijiang, a largely undiscovered yet spectacular natural beauty steeped in ancient history.
With diversity and thriving ancient cultures, the greater Shangri-la region is set to become one of the world's most desirable destinations for discerning luxury travellers seeking unspoilt beauty and authentic customs and traditions. Conceived as a 30-room luxury boutique hotel, situated on two neighbouring sites in the heart of Li-jiang Ancient Town, a UNESCO World Heritage site, phase one of the hotel will include 10 rooms and is due to open on September, 2014. Phase Two will include a further 20 rooms, which will incorporate the brand's signature Café Lux*, a bakery and a localised interpretation of the established Lux* Me well-being philosophy, should open in mid-2015.
The luxury hotel is situated on two neighbouring sites in the heart of Lijiang ancient town, a UNESCO World Heritage site.

A trail steeped in history
The ancient passageway of the Tea Horse Road is a legendary trail, which once stretched almost 1,400 miles from Pu'er, in the tea-growing region of Yunnan Province, to Lhasa – the 12,000 foot high capital of Tibet. Once a thriving ecosystem where precious Chinese tea was traded for salt and Tibetan horses, this intrepid route sustained communities, fostered understanding and forged cultural connections that have survived for hundreds of years. Today, it is celebrated as an enduring symbol of resilience and cultural tolerance, and its influence is still felt far and wide.

Discover Lijiang
The Lux* Tea Horse Road will enable adventurous luxury travellers to embark on a  journey of discovery and transformation; an expeditionary experience that will stimulate body, mind and soul. By losing yourselves in the maze-like alleys of ancient towns and villages of southwest China and exploring its breath taking mountains, gorges, rivers, plateaus and lakes, you will become truly immersed in the thrill of daily discovery the region offers.
Positioned at a major crossroads of the ancient Tea Horse Road, in the home of the Naxi people, Lux* Lijiang is encouraging guests to engage with the rich history and culture of this unique locale throughout your stay – from the authentic architecture and design to the customisable menu of daily excursions and experiences that will be offered.
Lux* Lijiang, 182, Xingwen Lane, Qiyi Street, Gucheng District, Lijiang, Yunnan, 674100, China, luxlijiang.com
Love Interior Design & Exotic Travel? Follow us..
August 12, 2014 | Asia China Lijiang Travel | View comments