Luxury interior design for Waldorf Astoria Ras Al Khaimah
London-based international architectural practice, HBA, has designed the Waldorf Astoria Ras Al Khaimah project. The luxury interior design concept for the Waldorf Astoria Ras Al Khaimah is woven from the history, tradition and culture of the UAE.
Envisioned as an escape from the windswept sand dunes to the tranquil waters of the Arabian Sea, the luminous spaces of the region's first Waldorf Astoria evoke calm and serenity.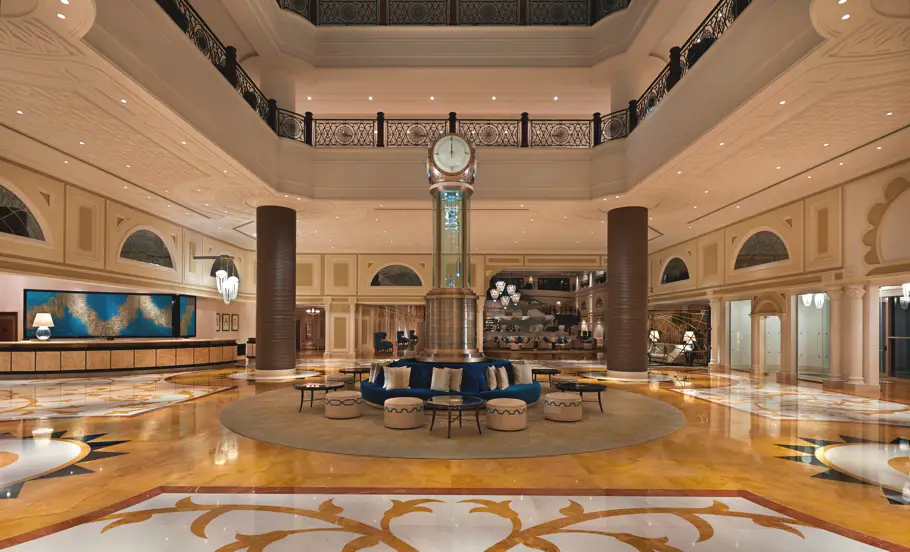 The interior design of the lobby is derived from the centuries-old practice of pearl diving in the islands' sparkling waters. Behind the reception desks, framed wall panels recall the colours of the sea; covered in turquoise silk, they have been meticulously hand-stitched with gold sequins in a flowing wave pattern.
In the centre of the lobby lies the 'pearl' of the hotel, an iconic clock based upon the ancient astrolabe which was used to discern the precise times for prayer in the Islamic faith. Over six metres tall and modelled after a compass, the timepiece has five rotating gilded rings around its base that show the exact minute of each prayer throughout the day. Three tonnes of metal, steel and champagne gold
were used in making the clock, requiring goldsmiths to mill further quantities of champagne gold as the amount required exhausted the existing UK supply.
The pearlised glass dome on each of the clock's four faces is decorated with gold plated hands which sweep around a turquoise centrepiece. As the largest of its kind in the world, the clock will be an attraction for visitors in its own right.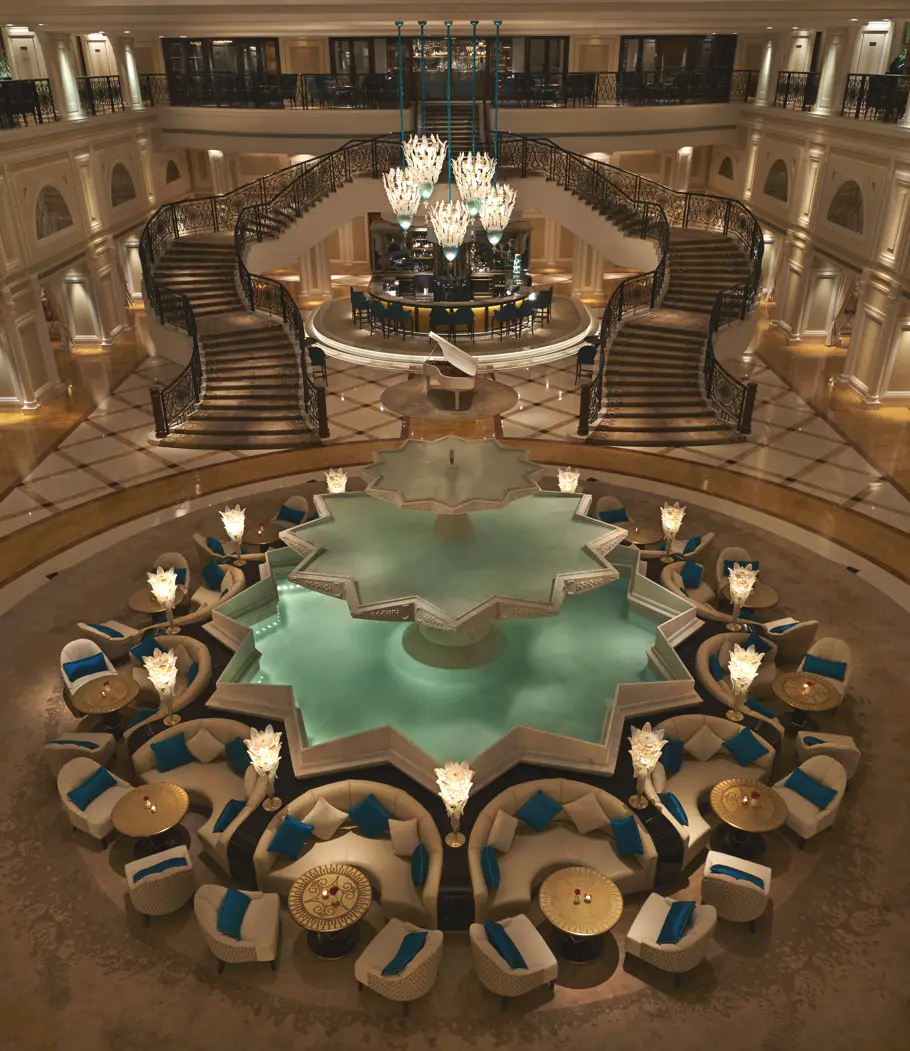 The luxury interior design continues throughout the hotel. The Peacock Alley, a signature lounge found in all Waldorf Astoria hotels. Here, the design mixes local touches with contemporary style inspired by the brand's New York City flagship.
At Camelia, soft shades of amethyst and green paint a fresh, contemporary twist on traditional Middle Eastern tea and shisha lounges. And the hotel's Lexington Grill is based upon the concept of American steakhouses. Strong textures and dynamic materials help convey the masculine atmosphere of a classic New York restaurant.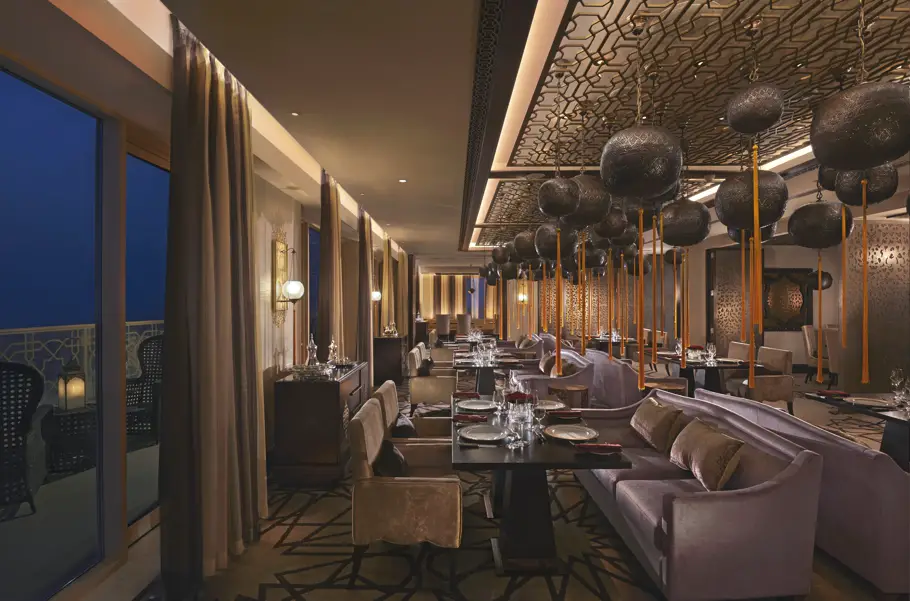 Striking contemporary artwork by artist Sasan Nasernia depicts abstracted Arabic calligraphy in Marjan, these private nooks can be enclosed for more intimate dining experiences.
The hotel's classic and deluxe bedrooms, as well as the suites, continue the concept of being a waterside oasis in the desert. Located on the hotel's uppermost levels, the suites enjoy spectacular views from their private balconies.
Images courtesy of Waldorf Astoria Ras Al Khaimah
Love Interior Design & Exotic Travel? Follow us..
February 14, 2014 | Travel UAE | View comments