Lost paradise The Dune Eco-Village and Spa Hotel, India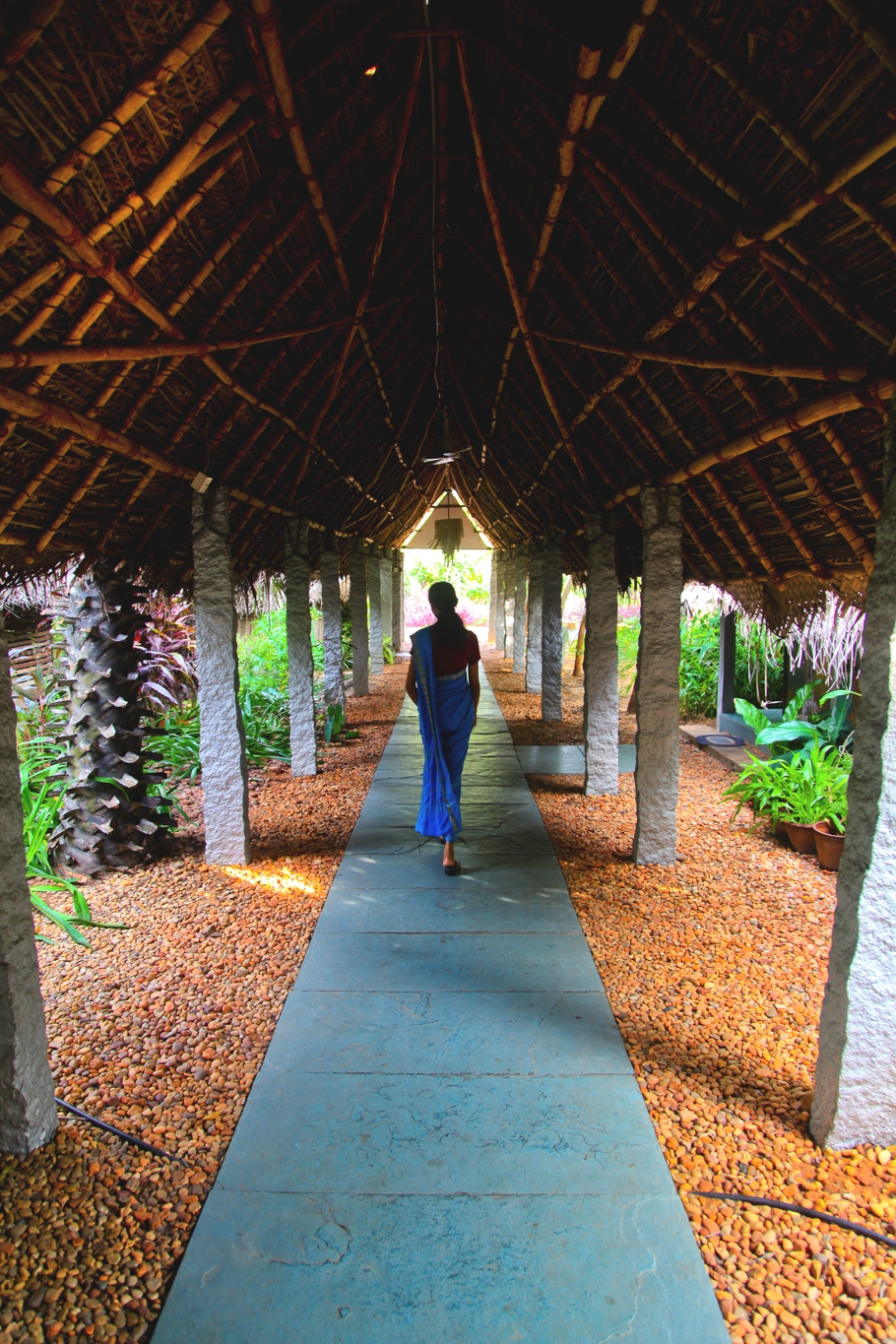 The Dune Eco-Village and Spa Hotel, a very special jewel in the Tamil Nadu state in the south of India, is a resort with a difference. Just north of Pondicherry, Dune offers an escape from the stresses of modern life–an opportunity to step off the treadmill, recharge the batteries and reconnect with the things that matter.
Dune is more than a hotel; it is a way of life. This eco-village is on a coastal site of 15 hectares and includes 50+ individual "rooms", two restaurants, swimming pool, spa, and farm.
The ethos is sustainable luxury. Comfort doesn't need to leave an ugly footprint. Instead Dune is luxury, tranquillity and opulence shaped around the themes of ecology, sustainable development and well-being. Every last detail in each of the rooms has been created or chosen with that ethos in mind. Each villa is individual, some have been built using reclaimed building material from South Indian Colonial houses, Chettinad palaces and Kerala planter's mansions. They are fully equipped with a solar hot water system, low consumption bulbs and household furnishings produced by local NGOs and fair trade cooperatives. Each villa has been individually designed by the owner Dimitri Klein and architects Mancini so each has its own individual personality and is a work of art in its own right. Catering for all budgets, guests can choose from nature cooled, standard, suites and luxury suites.
The eco-chic property  has an organic garden with its own farm on site growing much of the fresh food which you can eat. You can also watch cows being milked, join in with the gardening or simply enjoy the environment as the hotel use the bicycles provided for each room to journey between the beachand the various locations around the site.
Dune is located north of the former French colony Pondicherry, close to the utopian township Auroville and 80 miles south of Chennai airport. Elements of southern Indian spirituality and culture influence Dune in many ways.
The Dune Eco Beach Village, Pudhukuppam, Keelputhupet (via Pondicherry university), 605014, Tamil Nadu, India, thedunehotel.com
Images courtesy of Laura Cook Photography
Love Interior Design & Exotic Travel? Follow us..
February 27, 2013 | Travel | View comments