Ila Only: A luxury British spa opens in India
Luxury British skincare and spa brand Ila has unveiled its first stand alone spa at the ultra-luxe Raas in Jodhpur, an enchanting boutique hotel converted from an 18th-century 'haveli' located within the ancient city walls, in the direct gaze of the 500-year-old Mehrangarh Fort.
Evolved from years of experience creating, growing and supporting some of the world's most inspiring spa success stories, ila only spas are extraordinary soulful spaces where therapists trained in mindfulness and heart consciousness are said to pave the way for transformative healing.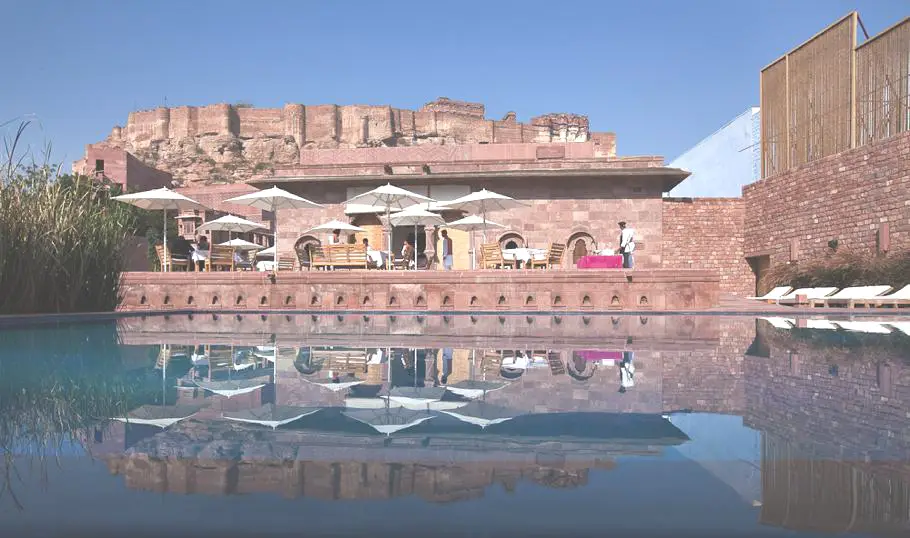 "We have long wanted to develop a range of bespoke spa environments that remain true to their surroundings, hold the essence of wellbeing, and deliver way beyond guest expectations," explains ila's founder, Denise Leicester. "ila only Spa Raas Jodhpur couldn't be a more energising start to that story."
Leicester a nurse-turned-yogic-healer has been operating out of her Oxfordshire farmhouse that overlooks the rolling Cotswold hills. And the firm's Ila products can already be found in more than 120 spas across the globe, including hotels run by Four Seasons, Viceroy, Shangri-La and Jumeirah.
Raas in India has the first Ila-only spa, run and designed by the brand. The boutique hotel has been restored with 21st-century verve, its heritage buildings embrace a contemporary approach that remains true to ethics and authenticity. Intelligent design-led interiors fuse antiquity, innovation and sustainability. Outside, the Blue City twirls in a kaleidoscope of colour and creativity, music and dance, literature and love, inspiring ila only Spa Raas Jodhpur's altogether different artistic immersion: into India's healing arts.
Within the spa, marma massage, yogic healing and energy work combine with the region's most profound natural products: blissfully nurturing Rajasthani damascena rose otto; sensual raat ki raani (tuberose) from Himachal; sacred sandalwood from Mysore; balancing Keralan Jasmine; and the healing energy of Himalayan salt crystals – the remains of an ocean trapped over 250 million years ago.
Ila Only Spa, at Raas, Tunwar ji ka Jhalra, Makrana Mohalla, Jodhpur, 342001, Rajasthan, India, raasjodhpur.com
Love Interior Design & Exotic Travel? Follow us..
October 13, 2014 | Asia India Jodhpur Travel | View comments