Iconic Forbes magazine superyacht available for charter
One of the best-known symbols of big business, the yacht Highlander, which hosted British prime minister Margaret Thatcher and president Reagan among other heads of state, is available for charter for the first time.
During her early years, when she cruised the east coast of the US, the guest list read like a who's who of world glamour and power. The Highlander, as she was then known, was built in 1986 for Malcolm Forbes, the editor-in-chief of Forbes magazine, who died in 1990. The yacht hosted HRH Prince Charles, president Ronald Reagan and prime minister Margaret Thatcher as well as movie stars including Robert de Niro, Elizabeth Taylor and Harrison Ford, and musicians Mick Jagger and Sir Paul McCartney.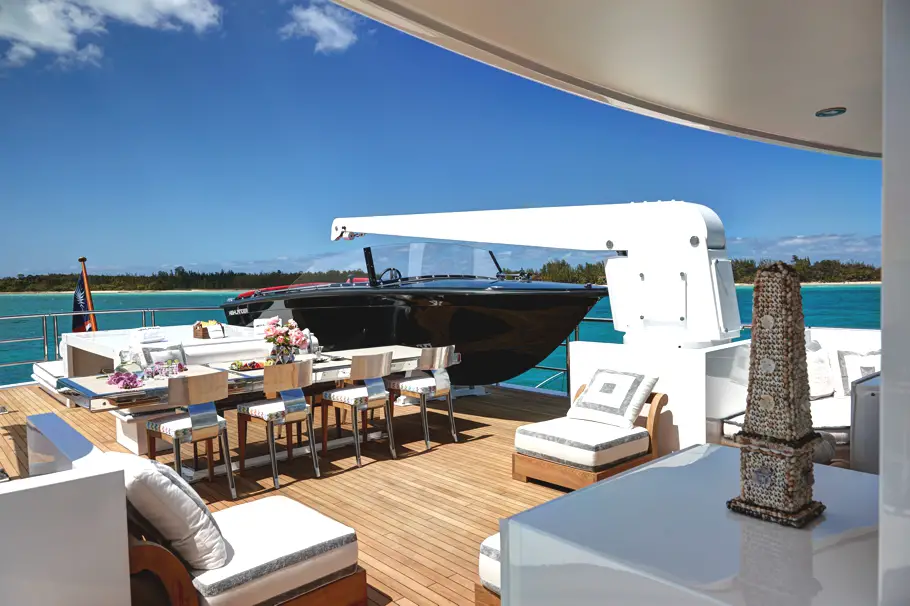 Malcolm Forbes once said: "On a yacht like The Highlander you can establish the kind of rapport you don't achieve talking across a desk."
The luxury yacht is available for charter from today through superyacht broker Edmiston. She will be based initially in the Mediterranean before moving to the Caribbean later in the year.
Edmiston founder and Chairman, Nicholas Edmiston said: "This is glamour personified – the yacht has been an iconic location for some of the world's greatest political powerbrokers and socialites. Her distinctive history is reason enough for chartering but I think many people will also be attracted by her extensive facilities, so that they can entertain just as Forbes did in the late 1980s."
The Forbes family have said: "The entire Forbes family is thrilled to see the iconic yacht, created by Jon Bannenberg for our late father, not only being cherished by its new owners, but also stunningly adapted to the needs of 21st century family life."
Now owned by American financier Roberto de Guardiola, who purchased the superyacht  in 2012, Highlander has recently undergone a comprehensive refit in Florida including substantial interior changes, lengthening of the hull, major mechanical overhaul and a full paint.
Built in 1986 by Feadship, Highlander is 50metres/162feet long and has a cruising speed of 13 knots. She has six staterooms, which can comfortably sleep up to 12 guests, and holds a crew of 11 people.
Love Interior Design & Exotic Travel? Follow us..
July 26, 2014 | Travel | View comments