Huma Island Resort & Spa opens on remote Philippines' island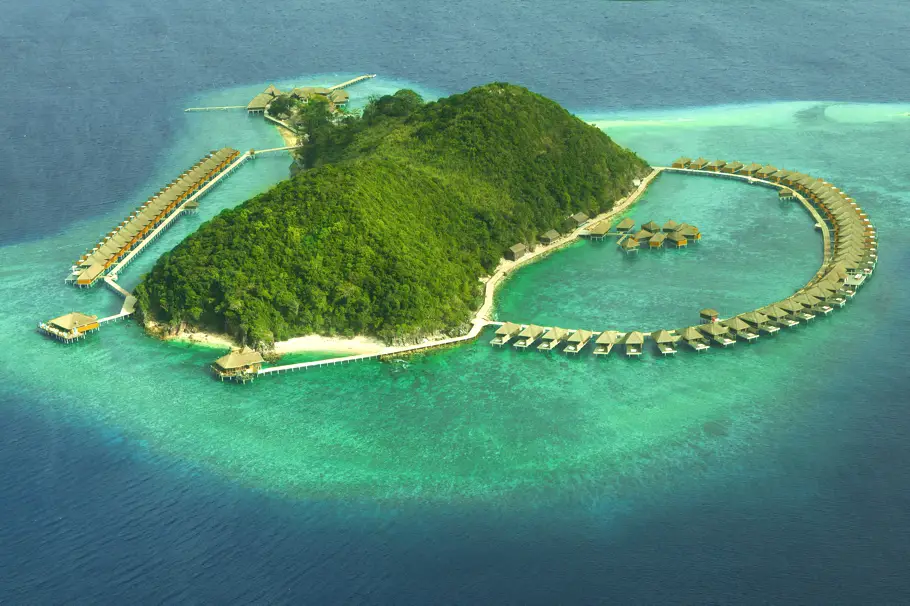 Huma Island Resort & Spa nestles on a remote island in Busuanga, Palawan. This chic resort boasts breathtaking views and untouched marine life surrounded by a dozen sunken Japanese warships and planes which has been hailed as one of the top 10 diving sites in the world.
The luxury resort boasts panoramic azure views, pristine beaches, posh dining, exceptional diving opportunities and a luxury Ayurveda spa that comes with a glass floor (a first for the Philippines) – so you can enjoy marine life simultaneously as you relax during a treatment.
Comprising 81 villas, of which 64 are suspended over the water on stilts, each offer spectacular views of the beach of Dicilingan Island and the sea. All villas feature contemporary, elegant design, private Jacuzzis, bathtubs, as well as indoor and outdoor showers and more.
The luxury island also boasts eight dining outlets, a fitness centre, library, kids room, the resort provides a 24 hour 'villa hosts' service. Huma Island Resort and Spa also offers exclusive privileges, such as James Bond style private sea planes which can reach Manila Bay within 55 minutes.
Antonino Cardillo, general manager of Huma Island Resort, said: "As the region of Palawan offers many activities and boasts some of the most spectacular diving in Philippines, the region has enjoyed a significant increase in the tourist trade in recent years. I am very proud to operate this unique resort of Busuanga – Palawan, and I am looking forward to presenting the resort as a dream island."
Huma Island Resort and Spa, Dicilingan Island, Busuanga, Palawan, Philippines, humaisland.com
Love Interior Design & Exotic Travel? Follow us..
May 26, 2014 | Asia Philippines Travel | View comments