Former factory converted into a luxury home, Casa Rimersa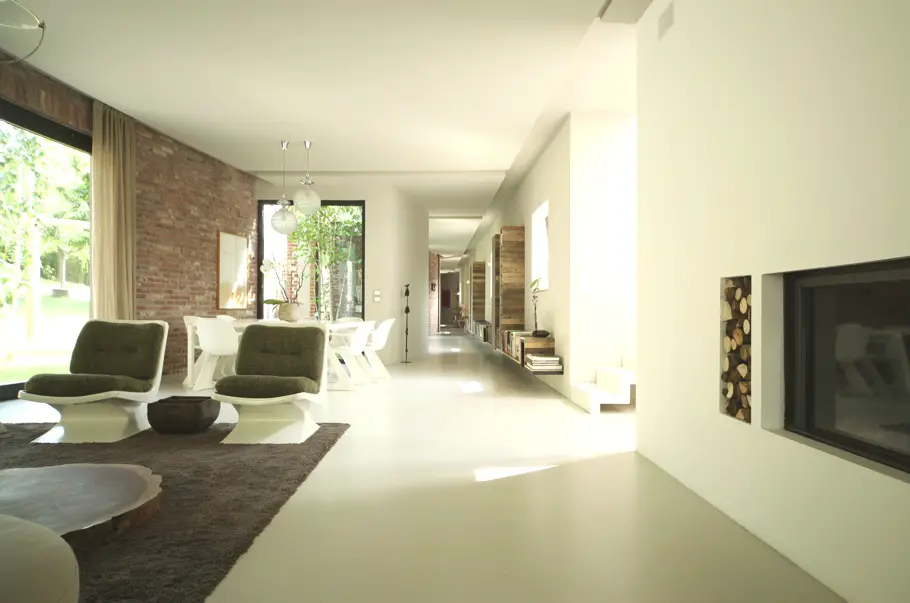 Biella-based architectural practice, Davide Volpe Architetto, has designed the Casa Riemersa project. Completed in 2013, the former Fila Sport factory has been converted into a private residence and is located in Biella, Italy.
This former disused Fila Sport factory reminds you of a butterfly from an aerial view. The first task the architect undertook was to redesign the north side of the building, which had been underground for years.
According to the architect: "After the excavation, the facade presented a sort of layering and overlapping of materials that we've kept and preserved after an accurate activity of renewal that reminds me more of archeological intervention than an architecture one.
"The anti-fire tank was transformed in a swimming pool, the old drain in stone has become a barbecue and the kitchen cupboard has become the wardrobe for the children.
"Inside the glass walls with one light establish a continuous dialogue with the inside and outside through a path articulated by a 50 metre long library, constructed with the building's old site boards.
"Light was an essential component, it penetrates and constantly transforms the volumes giving variable sensations in the home."
This contemporary home has been constructed with the needs of a family in mind. The architect adds: "The home has been constructed for a peaceful family life, empty of decorations and colours, elements that my children will be able to fulfill in the years to come."
Images courtesy of Davide Volpe Architetto
Love Interior Design & Exotic Travel? Follow us..
February 4, 2014 | Property | View comments