Contemporary Tree House, Lorne, Australia
Melbourne-based architectural practice, FMD Architects, has designed the Tree House project. The contemporary property is a residential block in Lorne, Victoria, Australia.
According to the architect: "Several large eucalypt trees are clustered in the southeastern end of the block, offering a treed streetscape context to the site.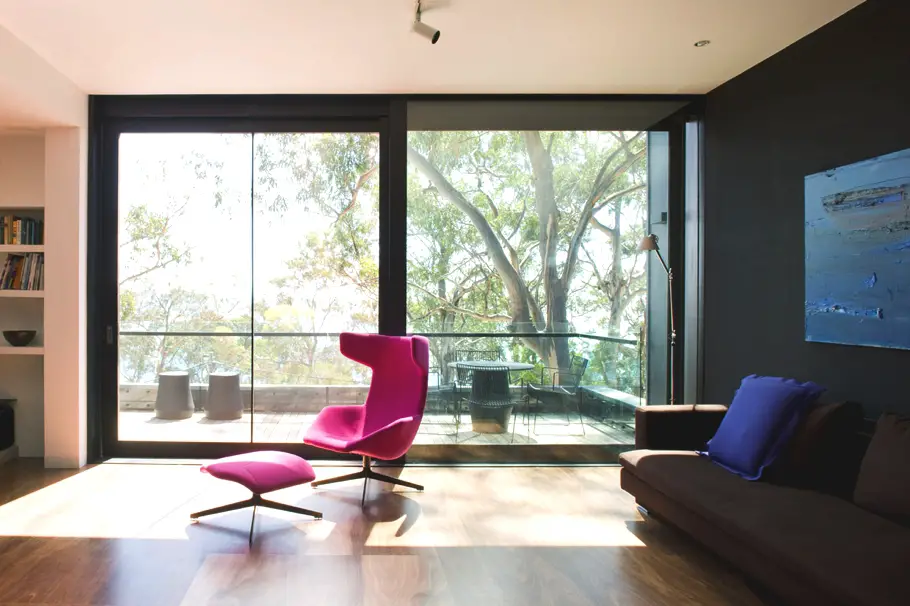 "The trees were to be retained as far as possible and their relationship with the building emphasised internally and externally. Views to the ocean were to be considered on equal terms with the views to and through the trees. The trees and associated root zones were also carefully analysed to ensure their health was not impacted by the new structure and setback accordingly.
"As well as working around the trees, the multiple zones and the need for spaces, which allowed both isolation and congregation, were also major considerations.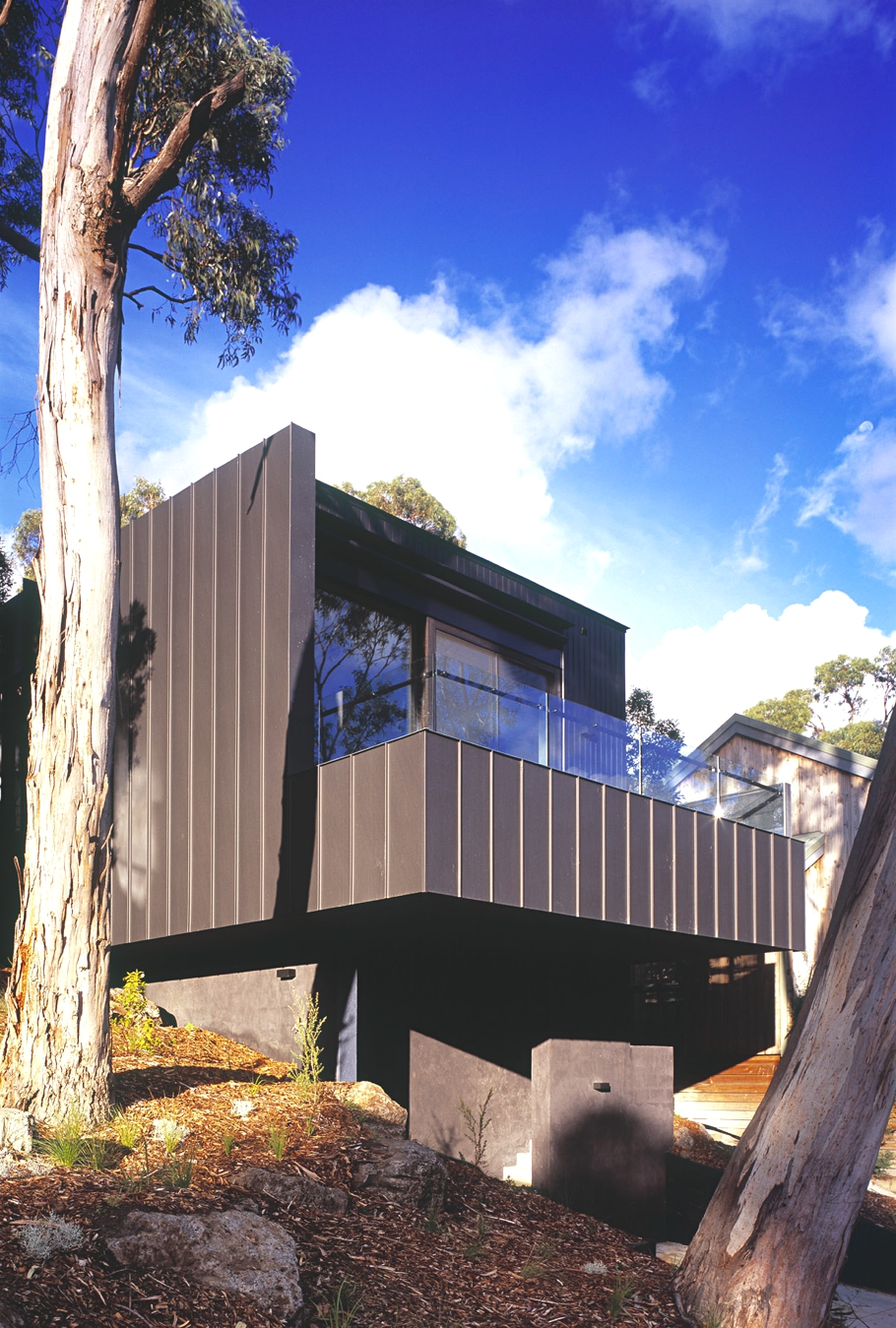 "The trees presence affects the design through its planning as well as their visual impact. The building stretches itself around them in three dimensions. Each space curves around the trees, and each joinery element within the spaces reinforces the tensed relationship through their form and layering.
"The contemporary Australian property relationship with the trees offers an important lesson in accepting and working with external influences. Their presence is constant yet varies both internally and externally. The impact from the street as well as the views of the trees from the interior, and the light they cast both on and within the house creates a balanced relationship between the built form and nature, which in turn is
continually evolving as the trees grow and the light changes."
Images courtesy of Shannon McGrath
Love Interior Design & Exotic Travel? Follow us..
January 6, 2014 | Property | View comments