Exclusive interview with photographer Julian Abrams
Julian Abrams grew up on the south coast of England on the edge of the New Forest. Both of his parents were solicitors and from a fairly early age he was pretty sure the he didn't want a career in law.
"My mother hated it as she had been forced into it by my grandfather and encouraged me to follow my dreams and do whatever made me happy," he said. He says he was fortunate to have a very good art teacher at school who set him on the path to art foundation at Bournemouth and then art school at the West Surrey College of Art and Design where her studied for an honours degree in Photography.
Currently he is shooting for a diverse range of clients such as Candy & Candy, Nike, Artangel and Softroom. Adelto's Assif Majid caught up with Julian and here's what he had to say.
 1.    What triggered your interest in photography?
I have been interested in photography for as long as I can remember. My parents have photos of me aged five with my first camera on holiday in Greece so it's obviously been something I have always related to, though I can't put it down to a single event.
2.    How long have you been a professional photographer?
I assisted music and fashion photographers for four years and have been on my own for twelve.
3.    How old were you when you sold your first picture?
I think I was about 14 or 15 and sold pictures of people from my local sailing club in action on the water.
4. What kind of photographic equipment do you use and what is your favourite and why?
I use a Canon 5D Mk 2, Canon Eos1DS Mk2 and a Hasselblad H3D. The Canon's are great and I can work very quickly with them but the lenses for the Hasselblad are hard to beat. However to a certain degree I do feel it's not what you've got it's what you do with it.
5. What are your objectives when taking a picture, is it your objective to convey a message, a mood, or to just simply produce a thing of beauty?
It really depends what the end purpose of the picture is. Obviously commercial briefs will determine what kind of image I take but when I'm shooting for myself I would say I am always hoping to capture the mood and create a thing of beauty – at least in my eyes – rather than convey any particular message. There are so many photographers working today that can convey a message far better than I can so I try to stick to what motivates me and feel are my strengths.
6. Do you have any favourite artists or favourite photographic works? And why do you love them?
Too many! My favourite artists tend not to be photographers but are connected to photography by my passion for light. James Turrell is, in my opinion, the greatest living artist – his work is so simple yet incredibly powerful. I had an epiphany at the Dan Flavin retrospective which has ultimately shaped all the work I do in both direct and indirect ways. In the last few years I've really been inspired by Olafur Eliasson who the more I learn about the more I am in awe of. All of these artists produce beautiful and simple work which remains universal and inclusive and touches the soul.
7. What was your #1 favourite photography moment from this past year?
I thoroughly enjoyed Mitch Dobrowner's storm cell photographs as well as Edward Burtynsky's 'Oil' exhibition at the Photographer's Gallery.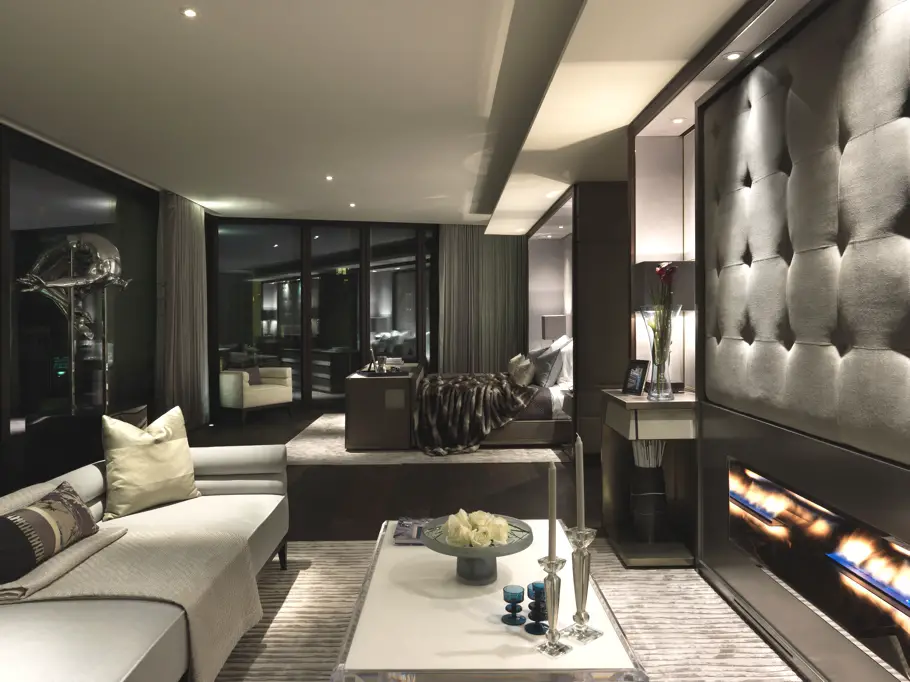 8. Do you have beautiful photos you've taken displayed all across your home?
I currently have two. And whether or not they are beautiful is down to personal opinion. I think they leave my parents fairly baffled by what I get up to but the beauty of hanging work in your own house is that you are answerable to no one. Fortunately I have an understanding wife….
9. Where do you find inspiration to keep your photography creative and unique?
Whilst to an extent it is fairly intuitive I try to bring in influences from all types of art and design. It's taken me a long time to work out what genuinely interests me creatively and how to assimilate it into my work but I feel like I'm starting to do work that really excites me.
10. Which other photographers – old or contemporary – inspire you most?
Again, the list is a long one, but I tend to be more interested in art based photography – from Man Ray and Laszlo Moholy-Nagy via Minor White and Aaron Siskind through to Andreas Gursky and the Dusseldorf School.
11. Do you have your camera with you wherever you go?
As a rule, no. If I'm going somewhere out of London then I will take a camera in case I see something of interest in the landscape but I do have a life outside of photography! I do however always have my phone with me and am a keen Instagrammer that sates my need to snap.
12. What 3 tips would you share for amateur photographers who are interested in pursuing a career in photography?
Shoot in a way that feels natural to you – I have been through various phases in my career trying to shoot in a way that I felt would make me more commercial and employable but that ultimately seemed to have the opposite effect. You can't fake it and there are enough photographers in any given field who don't have to fake it so you will come up short sooner or later. I feel I now shoot in the way I used to when I was a teenager, that is very intuitive and natural, and have been far more successful for doing so.
If you are serious about making a living out of it you have to have at least one commercial outlet, whatever that may be – accept that we all have to do work that doesn't inspire but pays the bills. That doesn't change.
Develop a thick skin, as you will have to get used to rejection. It is a highly competitive market and it takes time to get going. Like anything else, if you have the skill, self-belief and determination you have a chance of succeeding.
13. What do you think makes for an ideal travel photo worth sharing with a large audience?
In the age of the web we are inundated with imagery from all over the world so I think it either takes capturing something truly awesome – like Mitch Dobrowner's storm cell photographs for example – or by avoiding clichés and trying to look at things from a slightly different viewpoint.
14. Finally, what else are you working on right now and what's next in terms of your photography work or anything else?
I'm currently working on two personal projects to be exhibited in the new year. The first is going to be my first solo show of abstract works, and the second a collaboration with an art and design studio on sculptural light pieces. Both are investigations into the nature of light.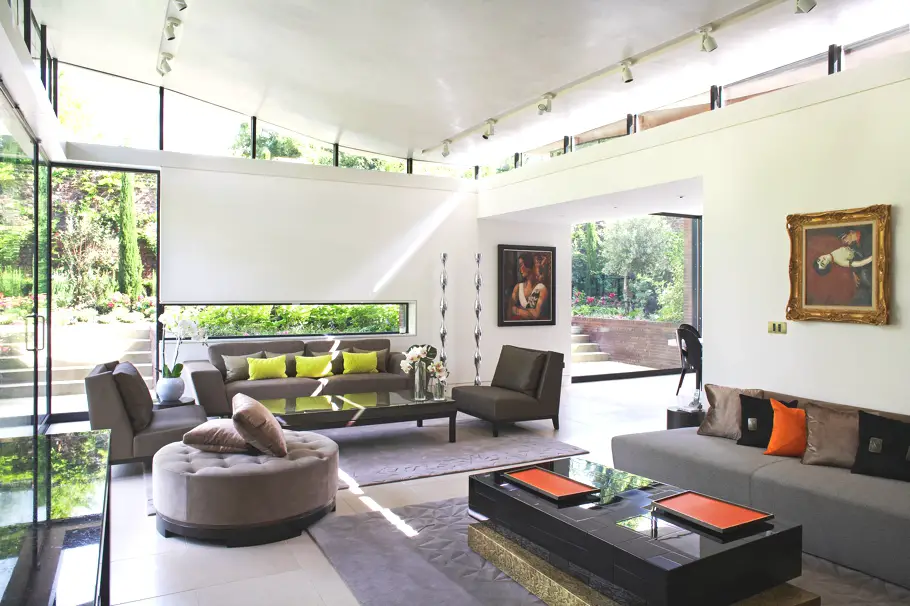 Images courtesy of Candy & Candy, 1508 London and Julian Abrams.
Love Interior Design & Exotic Travel? Follow us..
December 10, 2012 | Professionals | View comments