Exclusive Interview: Award-Winning Designer Cristina Jorge de Carvalho
Adelto's Assif Majid catches up with award-winning designer, Cristina Jorge de Carvalho, who won the coveted Best Hotel Interior for Europe and Best Hotel Interior in Portugal by the International Design Awards and European Hotel Awards, for the interior design of luxury hotel, Altis Prime, which we featured earlier in the year.
 Where were you born and where did you grow up?
I was born in Africa, Mozambique where I lived until I was 8-years-old. I have also lived in Portugal and  also Venezuela for a while. So Africa, South America and Europe are my roots.
What triggered your interest in architecture/design?
I have always loved architecture. Even when I was a child I to spent hours designing houses. Design as been part of me since I can remember.
How long have you been a professional interior designer?
I originally studied business and administration first and worked in this area for 7 years. I then decided I wanted to work in interior design and went to London, to Inchbald School of Design, to study interior design. So I can say that I have been in this field for more than 12 years now.
What was your first design project? Can you tell us a little about it?
It was a model apartment, for a private condominium. I did it in a pre-fabricated house, as the condominium was still being constructed, with clients' area, sales rooms, etc. It was a big success! It was the first cover I had with a project in a design magazine.
What do you think is the most unique thing in your portfolio?
I love all my projects, it's difficult to highlight one project that's unique. I would say that the most unique thing in my portfolio is the fact that although all my projects are different, from private homes, to spas and hotels, my aesthetic is always there and my identity and image are present in all of them.
What shows your technical proficiency best in your portfolio?
I think the lines, the 'signature' that you can feel in each project, from pure interior architecture to a timeless design. I believe my projects endure the test of time as a whole and can be updated through small details which will always work well with overall design.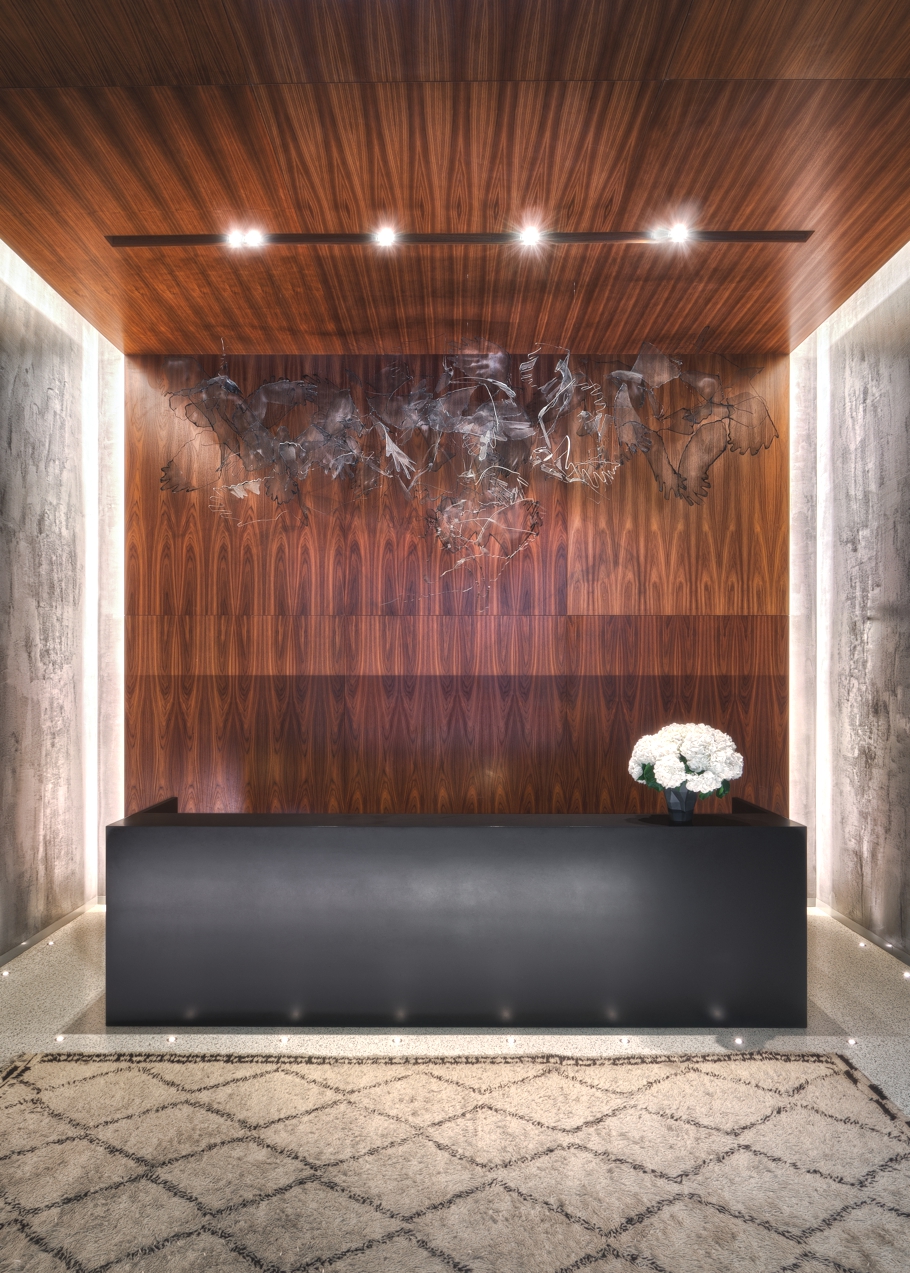 What is your favourite design website and magazine? And why?
My favorite magazines are Wallpaper, AD – all editions – Interior Design and Vogue. All these titles show us, in different ways, the trends, past histories, design, architecture and fashion – everything that influences us nowadays. They are my favorites because they show new approaches for different issues.
Websites: Adelto and The Cool Hunter – we travel around the world in these websites, we are able to visit different places, different architectures, ways of living… It's a constant discovery.
What designers, artists and creatives inspire you?
I love the work of interior designers such as Andrée Putman, Anouska Hempel, Christian Liaigre, David Collins, Ilse Crawford, Kelly Wearstler, Márcio Kogan, Peter Marino, Vicent van Duysen among others. As you can see, all of them have a completely different style from mine.
I believe that all I see in my travels, all that I have lived, all my background; all this influences me in a subtle way. I cannot precise what inspires me… I think everything can inspire you.
My favourite artists include: Anish Kapoor, Edward Hopper, David Hockney, Paula Rego, Julião Sarmento, João Louro, Francis Bacon, Pedro Cabrita Reis and Marina Abramovich.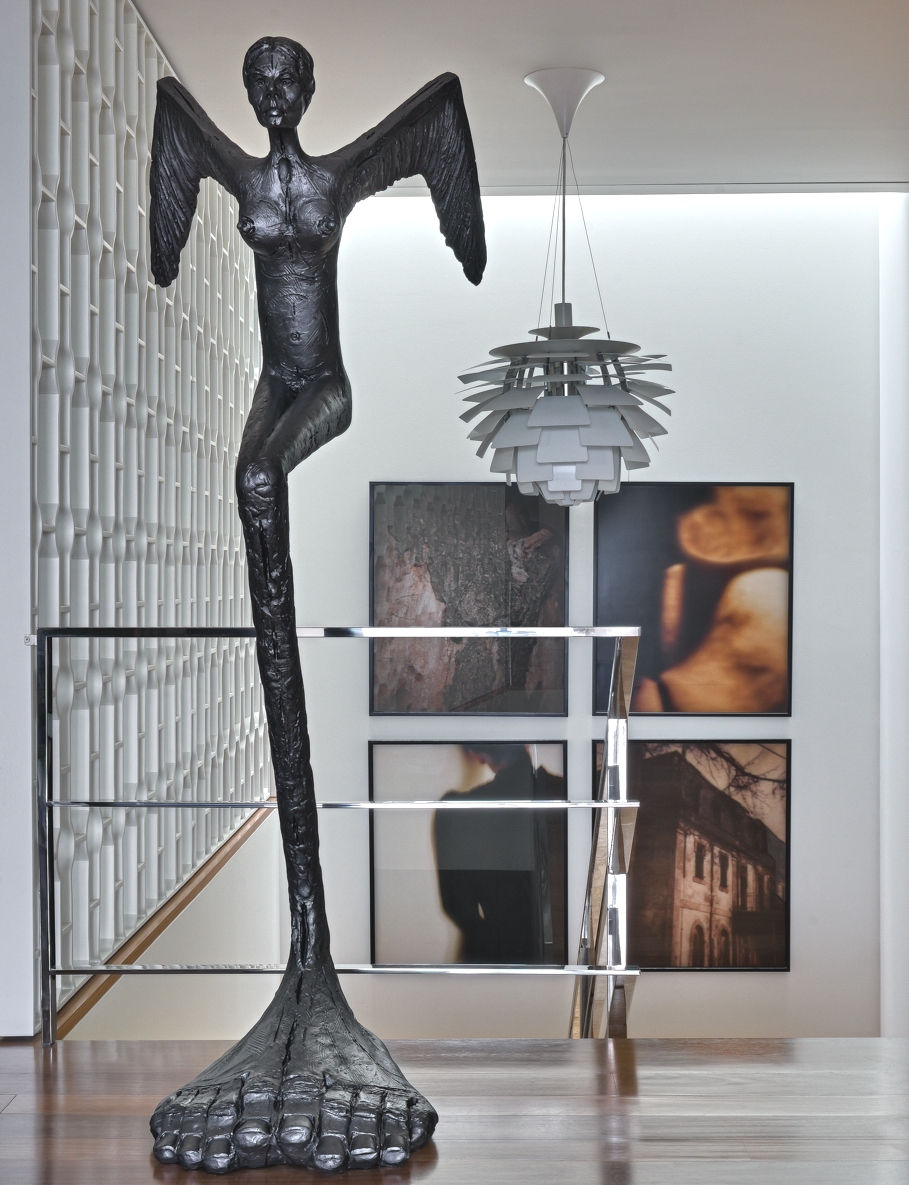 Are there any projects that you enjoy tackling most?
I love public spaces – hotels, restaurants, spas. It's always a challenge to design such a space as these projects have to please a huge clientele and there are so many variables we have to consider.  And that's what I love the most! It's not linear.
How do you balance more traditional and modern elements in your design?
I always use opposite materials and textures, in a very balanced way. For example:  wood/iron, marble/wood, leather/iron, silk/wool, and silk/linen. I design most of the pieces of furniture I use in my projects, but I always use classic pieces from timeless designers – as Mies , Hans Wegner, Courbusier, Eero Arno, Alvar Alto, Carl Hansen, Charlotte Perriand , Eileen Grey, Gio Ponti, Jean Prouve, Joe Colombo. For me the blend of these opposites creates a unique atmosphere and creates the balance between classic and modern.
Whose home would you most love to decorate/design? And why?
All projects are like sons. I don't prefer one to another. I love them all. I put all my inspiration on each project so they can be the best project for each client.
What trends for 2012 are you embracing the most?
One of the characteristics of my work is the Timeless ambience. If you analyse my portfolio you cannot precise the date when each project was done – It could have been done 1 year ago or 8 years ago. I don't necessarily follow trend in my work as a designer, although I'm always on top of what's happening.
Is there any dream project you have your eyes on?
A hotel on a beautiful beach!!!
What would be your advice to budding designers/architects?
Respect the architecture of the building and design your project with the surroundings in mind, it's so important that the project blends with its ambiance – a Brazilian beach house should be different from a Bali beach house or a Mediterranean beach house… You always have to look around you.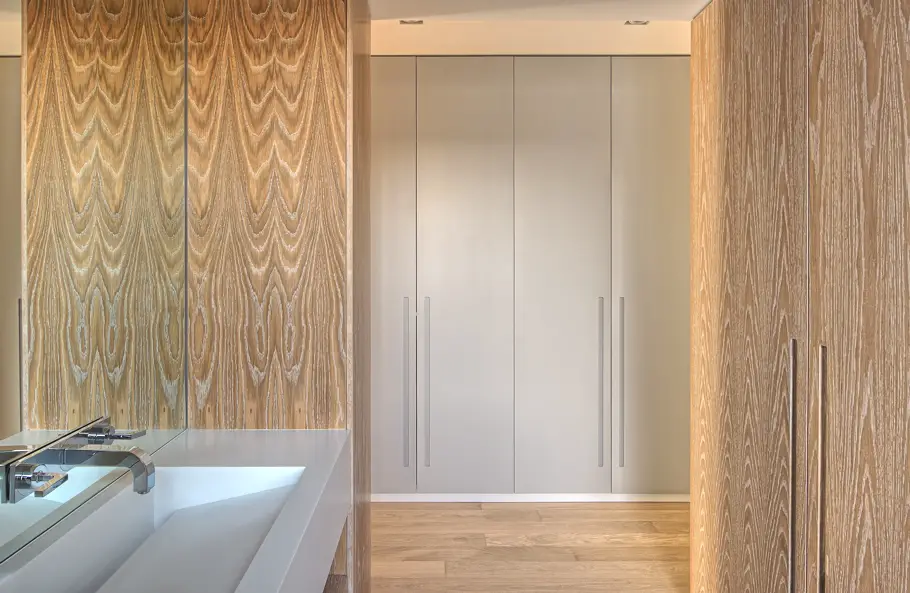 What's next for you?
I'm working on my own furniture line that will be presented very soon. It's a natural progression of my work as a interior designer and I hope my pieces, which I believe are timeless and elegant, will be used by designers all over the world.
Can you tell Adelto readers a unique fact yourself you that no one knows?
I love dancing! Give me a beat and I am dancing, especially disco.
What is Lisbon's best kept secret?
The light and the architecture. Lisbon is such a beautiful city and has a unique blend of traditional and modern design. We have the best food in the world and our beaches are wonderful, some of the most beautiful I have ever seen. The light is unique and enhances all the colours and textures Lisbon.
Love Interior Design & Exotic Travel? Follow us..
September 5, 2012 | Professionals | View comments