Cambodian fitness retreat that will put you though your paces
As the travel trend for fitness fusion holidays gathers pace, luxury hotelier Belmond has launched a new wellness escape – a week-long luxury fitness retreat at Belmond La Résidence d'Angkor in Siem Reap, Cambodia.
You will train among ancient temples – the first time this has been allowed to happen – tuck into healthy gourmet cuisine and practice yoga poses before tackling the 18th Angkor Wat International Half Marathon.
The luxury Cambodian hotel is an intimate Khmer-style hotel, peacefully located on the banks of a tree-lined river near the world-famous Angkor temple complex. Designed to be challenging yet non-stressful, the fitness retreat appeals to a range of fitness levels and offers free time to enjoy the fantastic on-property facilities.
The experience begins with a blessing from a local monk to prepare you for the adventure ahead. Every morning, fitness trainer Malik Lomax will lead a warm-up and boot camp-style group fitness session at the temples, encouraging you to work up a sweat among historic treasures including Angkor Thom, the last capital of the Khmer Empire; Bantei Srei, a 10th-century monument dedicated to the Hindu god Shiva; and Beng Melea, a 'jungle temple' that dates back to the 1100s.
You will also be put through your paces each day with various exercises, including isolation training for different muscle groups and aerobic activities such as mountain bike rides, jogging and cross-fit exercises.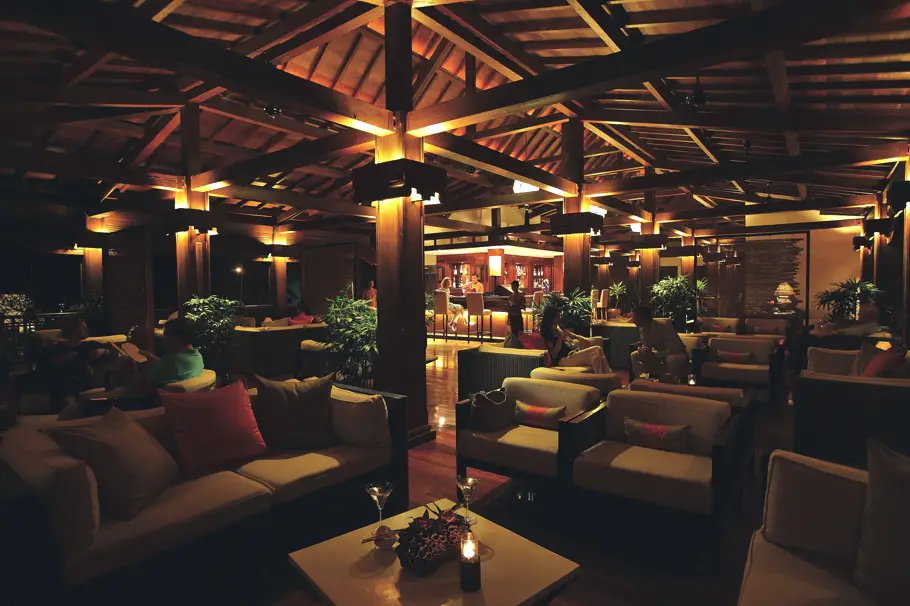 All that exercise is complemented by a specially devised menu of healthy yet delicious cuisine, tuck into protein-rich breakfasts, spring rolls, grilled and steamed seafood, quinoa salads and vegetable frittatas. You will then be whisked away by private tuk tuk on a culinary journey through Siem Reap, getting to sample a different course of authentic Khmer cuisine in four surprise locations.
When not out exercising, you can recuperate back at the luxury Cambodian hotel, unwinding in the tranquil gardens and relaxing in the outdoor saltwater pool.
This week of physical and emotional discovery culminates in running the Angkor Wat International Half Marathon on 7 December.
The wellness escape is taking place from 30 November to 7 December, 2014. Places are limited to 16 people and bookings must be made by 1 November 2014. To book or for more information, visit belmond.com
Love Interior Design & Exotic Travel? Follow us..
August 15, 2014 | Asia Cambodia Travel | View comments