The Park Tower Knightsbridge's luxury transformation
London-based rare stone and decorative surface specialists, Decorum Est, have completed the refurbishment of The Park Tower project. Completed in 2013, the luxury London hotel has seen a complete transformation of its lobby, lounge and bar areas. The hotel is located in the affluent Knightsbridge district of London, England. 
Under the creative direction of co-­founders Steve Charles and David Abrams, Decorum Est worked closely  with interior  designer Anita  Rosato who oversaw the renovation project, using antique techniques updated with contemporary technology to transform the hotel's public areas, giving them an opulent and luxurious feel.
The firm used Decorum Beige marble for the lobby floor and lift, an established and beautiful marble used in the construction of Epidaurus' Theatre, one of the biggest and well-­preserved ancient theatres in Greece. The reception desks in the lobby have been beautifully finished with Maroon Emperor, an elegant Spanish marble with chocolate brown colouring and cream veining.
Belgium Blue Stone popular with European churches was used for the external floor of the hotel's forecourt. These tiles have become synonymous with timeless quality.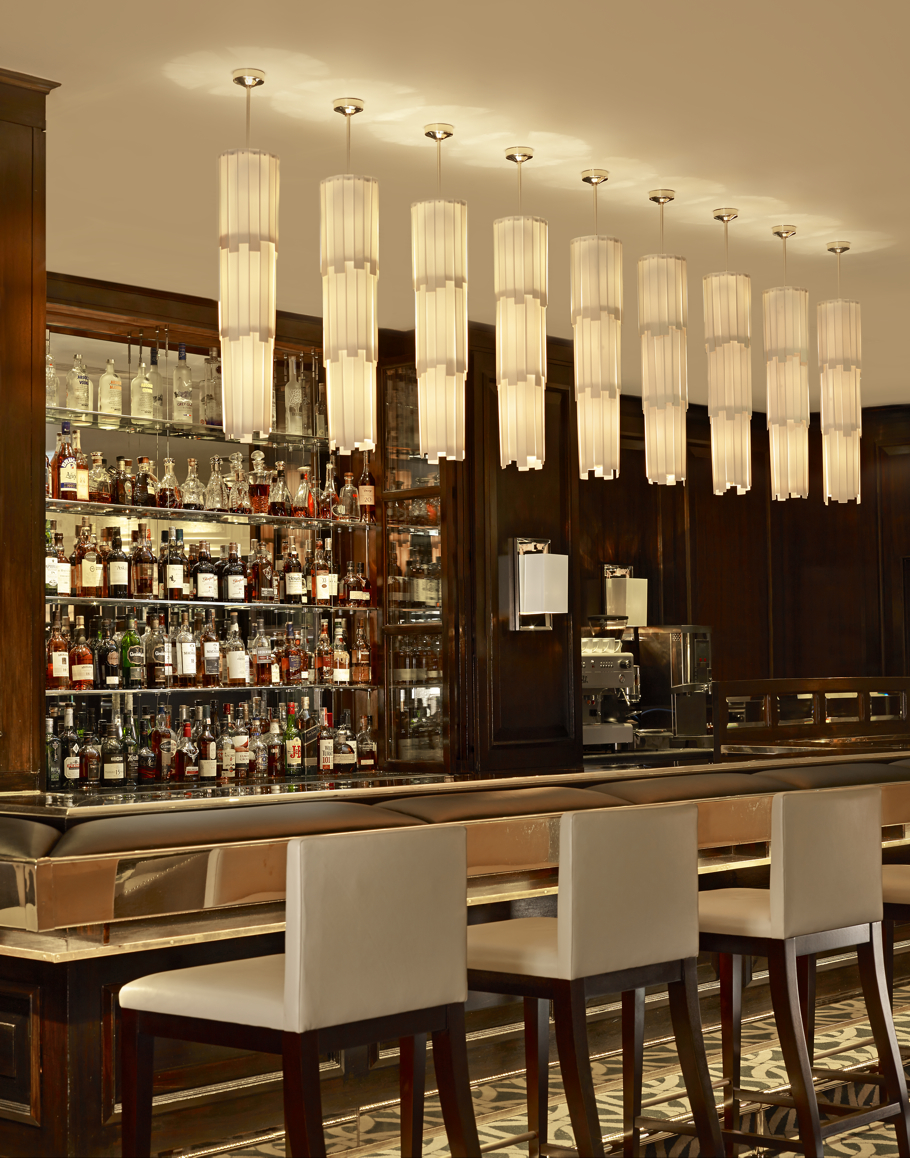 Steve Charles, Decorum Est co-­founder, said: "We have used specialist finishes, including Black Gold Leaf for the coffer ceiling and Silver Birch panels around the lift, to create an opulent public area. We wanted to decorate the hotel lobby to provide the level of excellence that guests have come to expect from staying at The Park Tower Knightsbridge."
Love Interior Design & Exotic Travel? Follow us..
August 12, 2013 | England London Travel | View comments