The luxury collector's villa in Thailand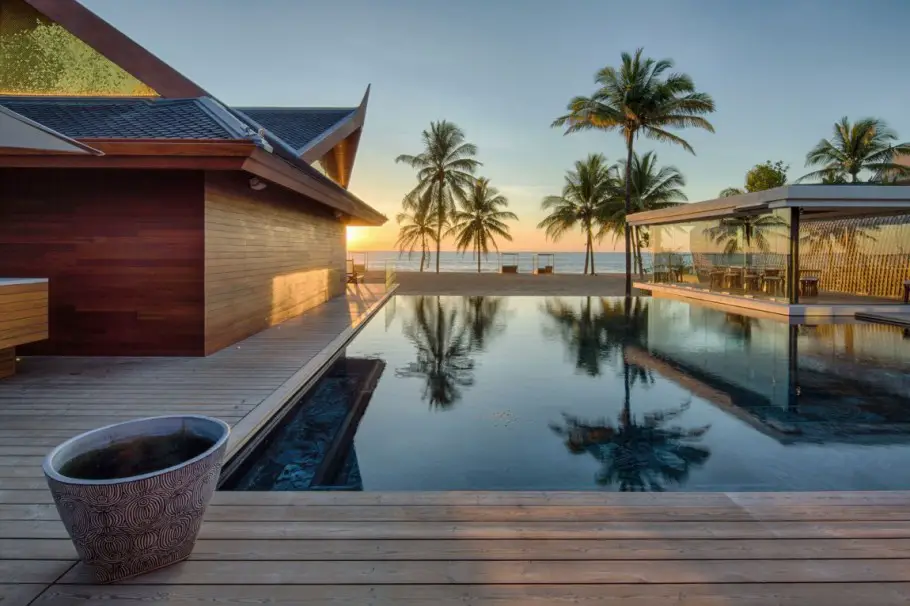 Thailand is a beautiful place and the luxury collector's cilla simply adds to that. It was completed jointly by Estudio Campana, A-cero, Jaime Hayón, Mark Brazier-Jones & Joseph Walsh. The villa is part of Iniala Beach House, a stunning complex located in Phang Nga Province, Thailand.

Iniala Beach House is comprised of three villas (each with three suites), and one spectacular penthouse suite. The residence is a masterpiece of design fusing traditional Thai architecture with organic, contemporary forms. World-renowned designers of the villas include The Campana Brothers of Brazil, A-cero from Spain, Joseph Walsh of Ireland, Mark Brazier-Jones of New Zealand, Graham Lamb from Britain and Thailand's Eggarat Wongcharit. Every bedroom and living space is completely different. The Beach House has 10 bedrooms spread over 3 individual villas and a spectacular Penthouse. Every bedroom and living space is startlingly different; a unique expression from the masters of contemporary design from all around the world.
Love Interior Design & Exotic Travel? Follow us..
May 1, 2015 | Phang Nga Province Thailand Travel | View comments