Pombaline architectural style apartment in Lisbon
Lisbon-based award-winning interior designer, Cristina Jorge de Carvalho, has designed the Lisbon apartment project. Completed in 2014, the luxury apartment in Lisbon, Portugal was commissioned by a business executive. 
Cristina Jorge de Carvalho was commissioned to design the 125m² apartment to suit the owners cosmopolitan lifestyle.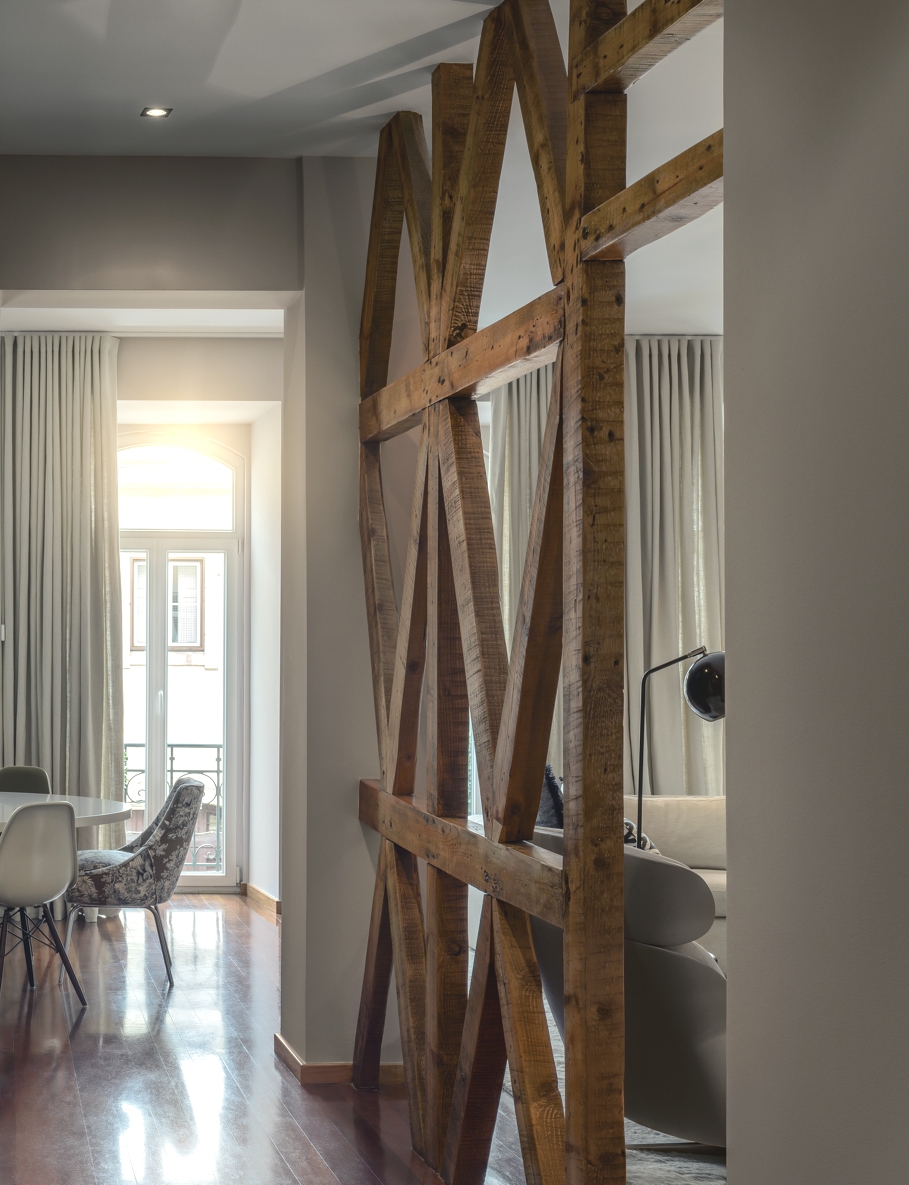 The Pombaline architectural style of the building was the starting point of inspiration for the décor, followed by the owner's needs. The designer was also responsible for designing the entire interior design, including much of the furniture, as well as personally sourcing all the artwork and design items that feature in this stylish pied-à-terre.
The living room, and indeed the entire project, is defined by a feminine and eclectic aesthetic. The incorporation of vintage pieces with design classics gives the space an elegant character, but above all a timeless feel. Tribal items, such as the Moroccan Berber rug and tribal bench in dark wood, cohabit harmoniously with the pieces designed by Cristina Jorge de Carvalho and the artwork on the main wall by artist João Louro.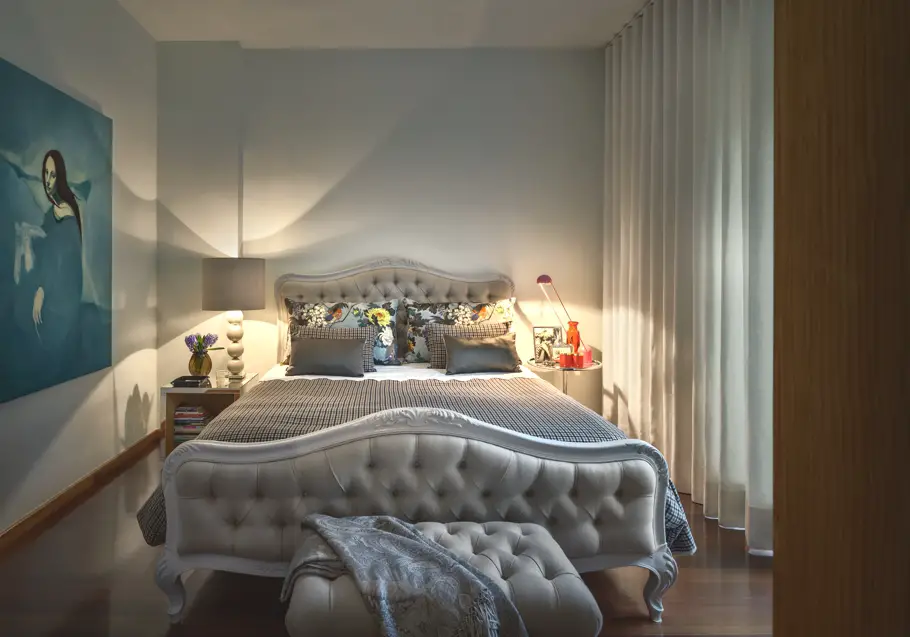 The bedroom follows the same decoration theme with a soft colour palette, where the walls shimmer with a tranquil sea foam green. The bed – the central element – and bench are both replicas of Louis XV pieces, and are both lacquered and upholstered in linen capitonê for a definitive feminine touch. Having differing bed side tables adds an intriguing element of dissymmetry to the classicism of the other pieces in this stylish room.
With black as its main colour, the kitchen is mainly functional with clean lines. The vintage crystal lamp and silver tea set bestow a charm and personality to the space, reflecting its owner's elegance and taste, which we love.
Images courtesy of CJC Design
Love Interior Design & Exotic Travel? Follow us..
May 12, 2014 | Property | View comments