Pennethorne's Cafe Bar opens at Somerset House, London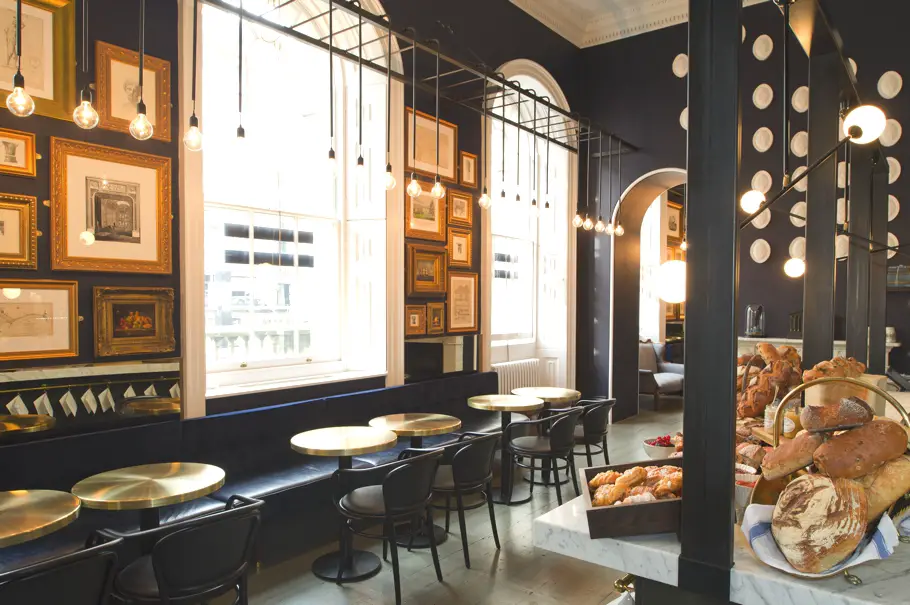 London's stylish new cafe bar to opend at Somerset House today. Pennethorne's Cafe Bar is named after Sir James Pennethorne, a 19th-century English architect who designed the Somerset House 'new wing' in which the new cafe bar resides.
The 85-cover Pennethorne's Cafe Bar is inspired by Pennethorne's travels across Europe during the Grand Tour. The menu brings classic flavours from the Grand Tour travels to France and Italy to life with a modern English twist.
Central to the Pennethorne's experience will be a collection of speciality breads baked daily on sit. Served morning, noon and night, a coffee brew bar, artisan coffees, craft beers and the finest selection of English, French and Italian wines accompany the menu.
With the bakery at its heart, Pennethorne's Cafe Bar is a relaxed foodie affair – simple, quality, fresh, artisan food, cooked and prepared on site by head chef Richard Robinson and his team.
Coffee has become a huge part of the London lifestyle and Pennethorne's Cafe Bar looks set to become the hot new coffee spot in London's booming artisan coffee scene.
Featuring a Brew Bar and a selection of artistically made single origin coffees, the coffee culture will be full of character for every-day coffee drinkers and the more discerning aficionado.
Pennethorne's Cafe Bar, The New Wing, Somerset House, London WC2R 1LA, England twitter.com/pennethornes 
Love Interior Design & Exotic Travel? Follow us..
November 28, 2014 | England Europe London Travel Western Europe | View comments