Luxury shoe store design for Luiza Barcelos, Brazil
Brazilain designer,  Pedro Lazaro has designed a stunning retail outlet for luxury shoe brand Luiza Barcelos. The new store can be found in Belo Horizonte, Brazil.
According to the designer: "For this women's shoe store, I created an atmosphere where women could feel at home at the same time creating a sensual appeal that involves women's shoes; elements such as curtains, mirrors, chairs and ottomans hand embroidery, fit into a dense architecture where plans of stone and steel screens associated with concrete generate the contrast necessary to translate the desires that women have for shoes.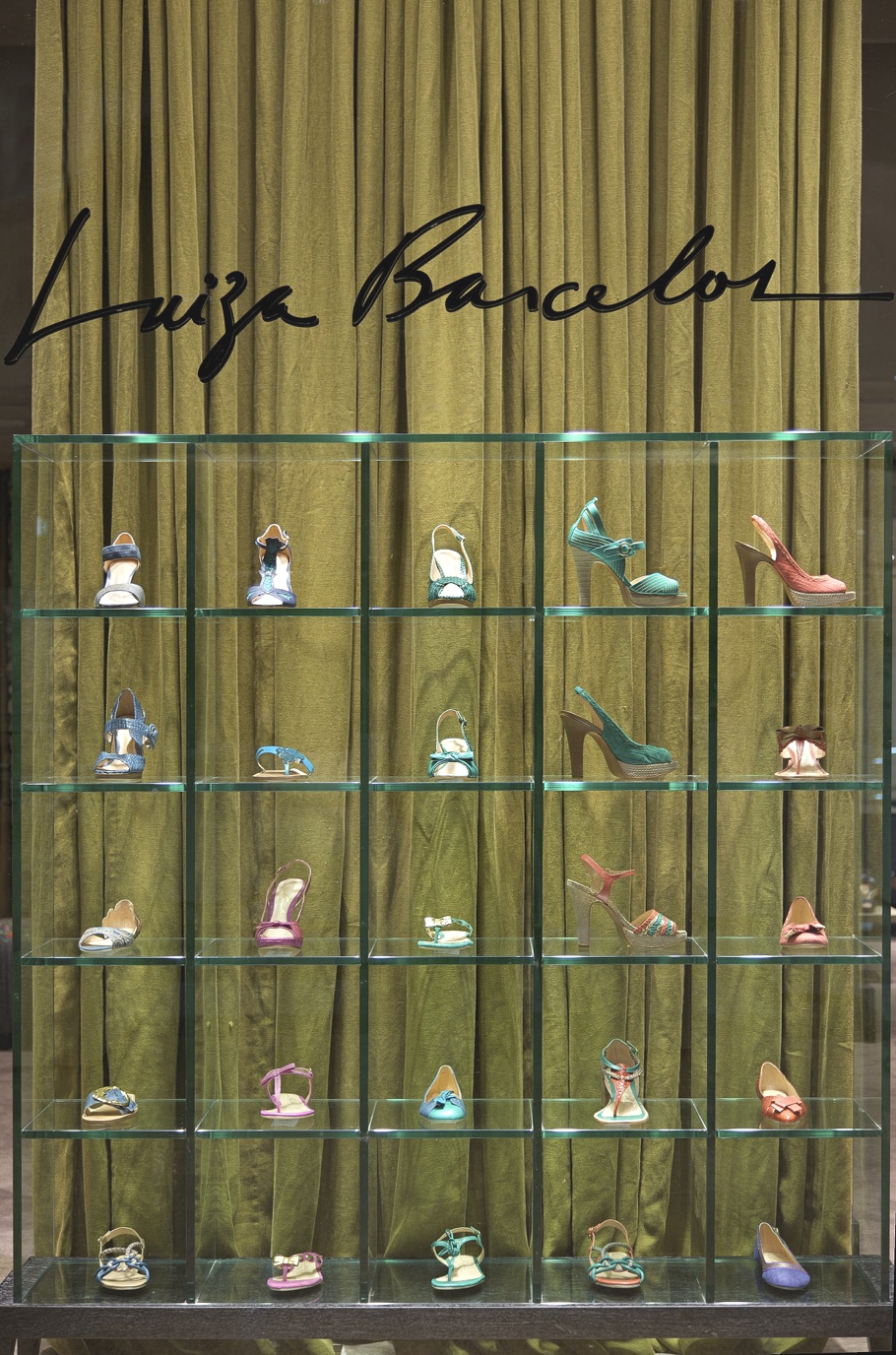 "The same way you feel at home also be sexy, to segment the display of products, these are revealed in surprising ways where theatrical lighting plays a key role in short, the space dialoguing with the desires of the female nature.
"This is the first one and I'm working on five others stores, within the same concept in Rio, São Paulo and Belo Horizonte." – so watch this space. Adelto loves the interior design of this luxury shoe store.
Images courtesy of the designer
Love Interior Design & Exotic Travel? Follow us..
December 12, 2013 | Property | View comments