Luxury São Paulo Property by Marcio Kogan
Renowned Brazilian architect Marcio Kogan designed the contemporary House 6 project after the client had made an important request. The family wanted a covered external space to be used for everyday living. The design team developed an open plan living space, allowing the clients to make full use of the Brazilian climate. Photography by Rômulo Fialdini & landscape architecture by Renata Tilli.
In the House 6 project, the idea of the veranda has been reinvented. The veranda is not exactly in front of the living room, disposed longitudinally, but, rather, perpendicular to it. The wooden pillars that give support to the structure and the clay tiles of traditional verandas have been substituted by modern pilotis that support a volume of flat slabs. The veranda of House 6, nonetheless, still remains an open space and, simultaneously, opens to the garden and the pool. It is a living room, a TV room and an extension of the internal kitchen.
This space, then, structured the entire architecture of the house, organized in two transversal volumes and an annex in the back that holds a home office. The lower volume houses the utilities, the kitchen and the living room with door-frames that can be recessed into the walls, and thereby entirely opening the internal space to either side.  This sets the cross-ventilation and an unfettered contiguous view of the garden.  The upper volume has the private area of the house with the bedrooms and, on the third floor there is a small multiple-use living room alongside an upper deck.
Architecturally, the space of the veranda, located under the bedrooms, would have a low ceiling-height, to create a warm feeling. The sum of the structure of the two perpendicular volumes and the living room ceiling-height would result in a very high ceiling. Thus, it was decided to make the living room lower in relation to the veranda and the garden. This result made it possible to have a house with elongated proportions and the viability of a covered external pleasant space to be used on both warm and cool days in the city of São Paulo.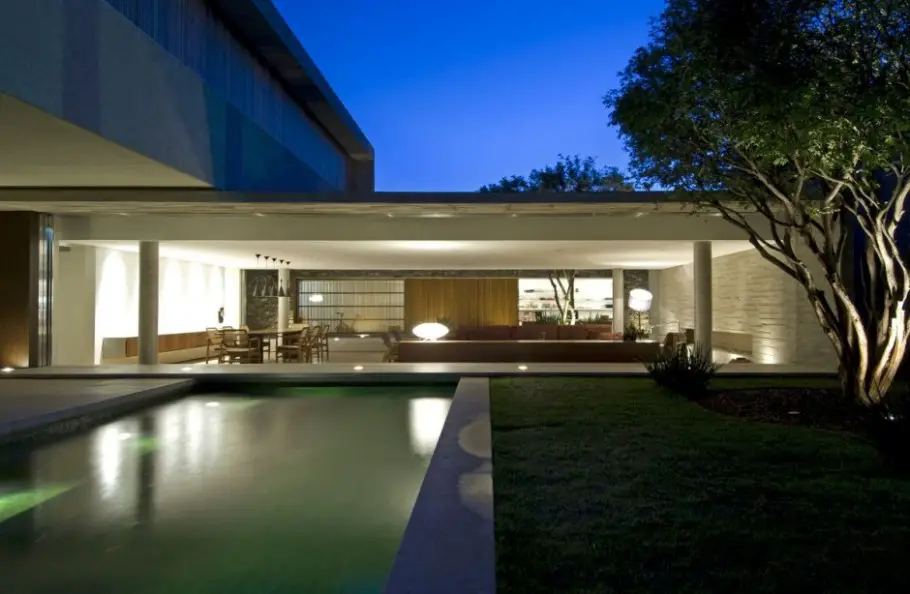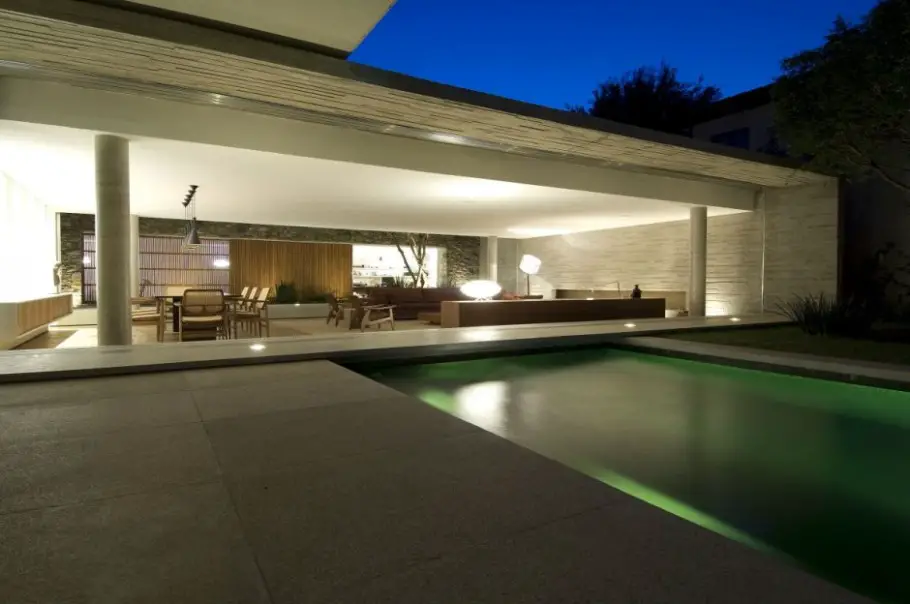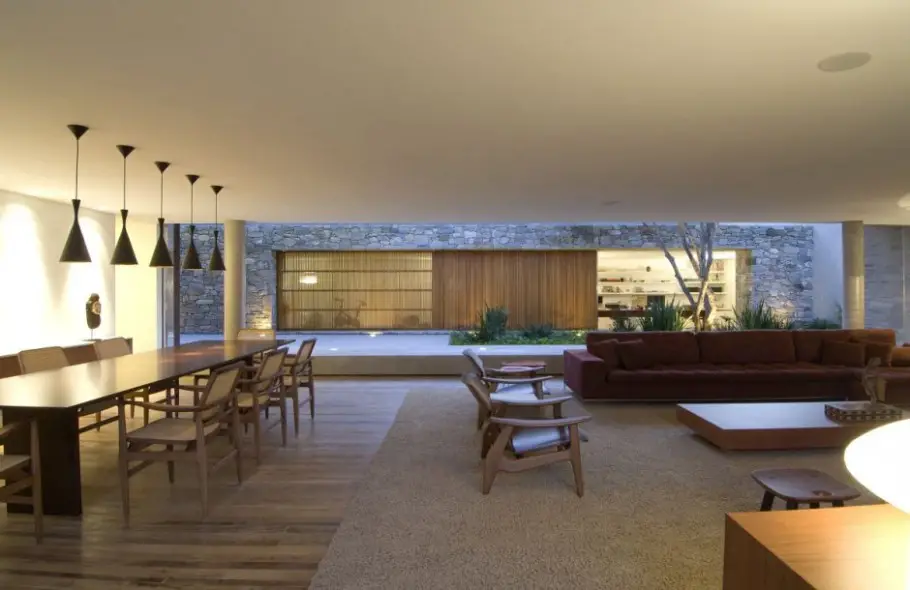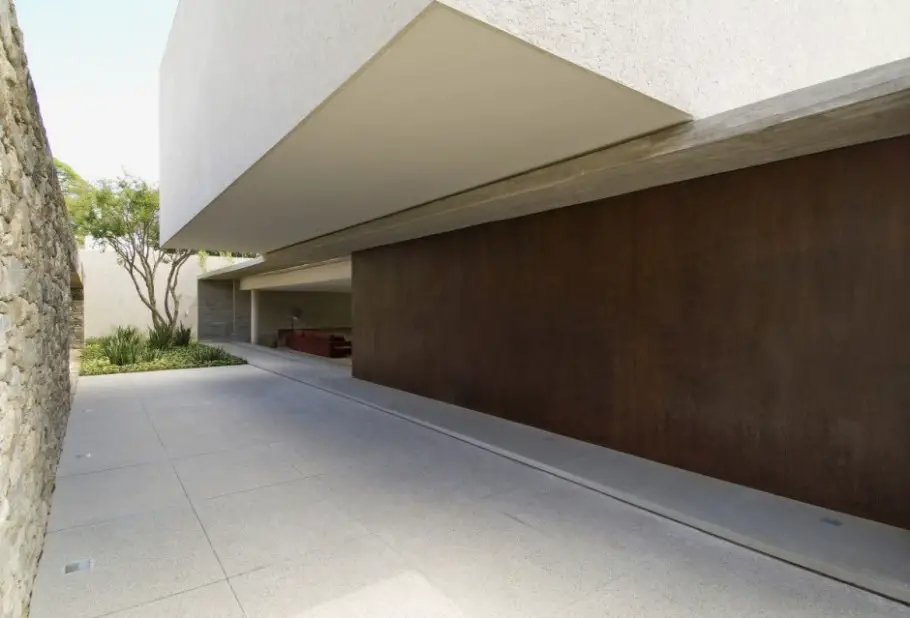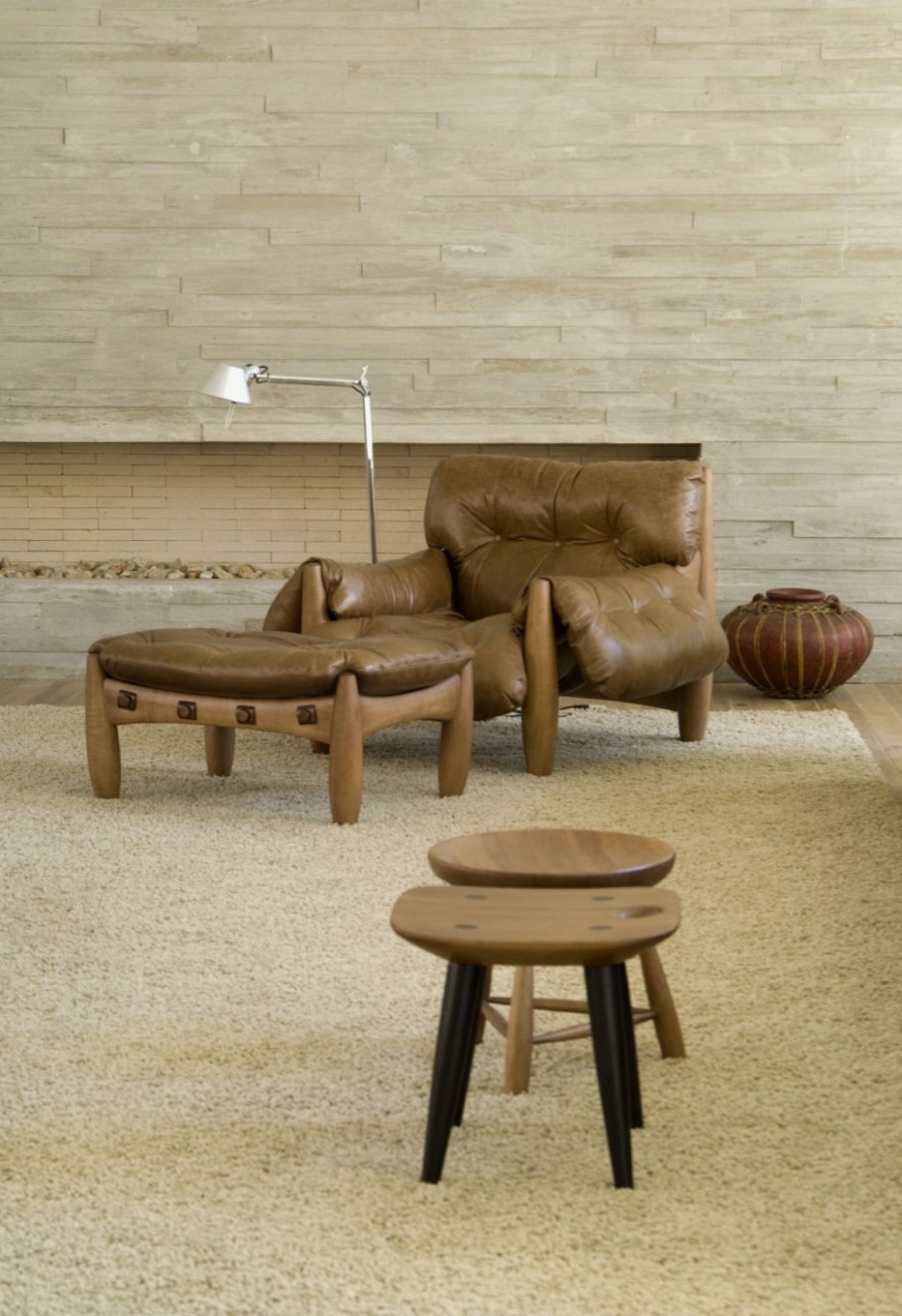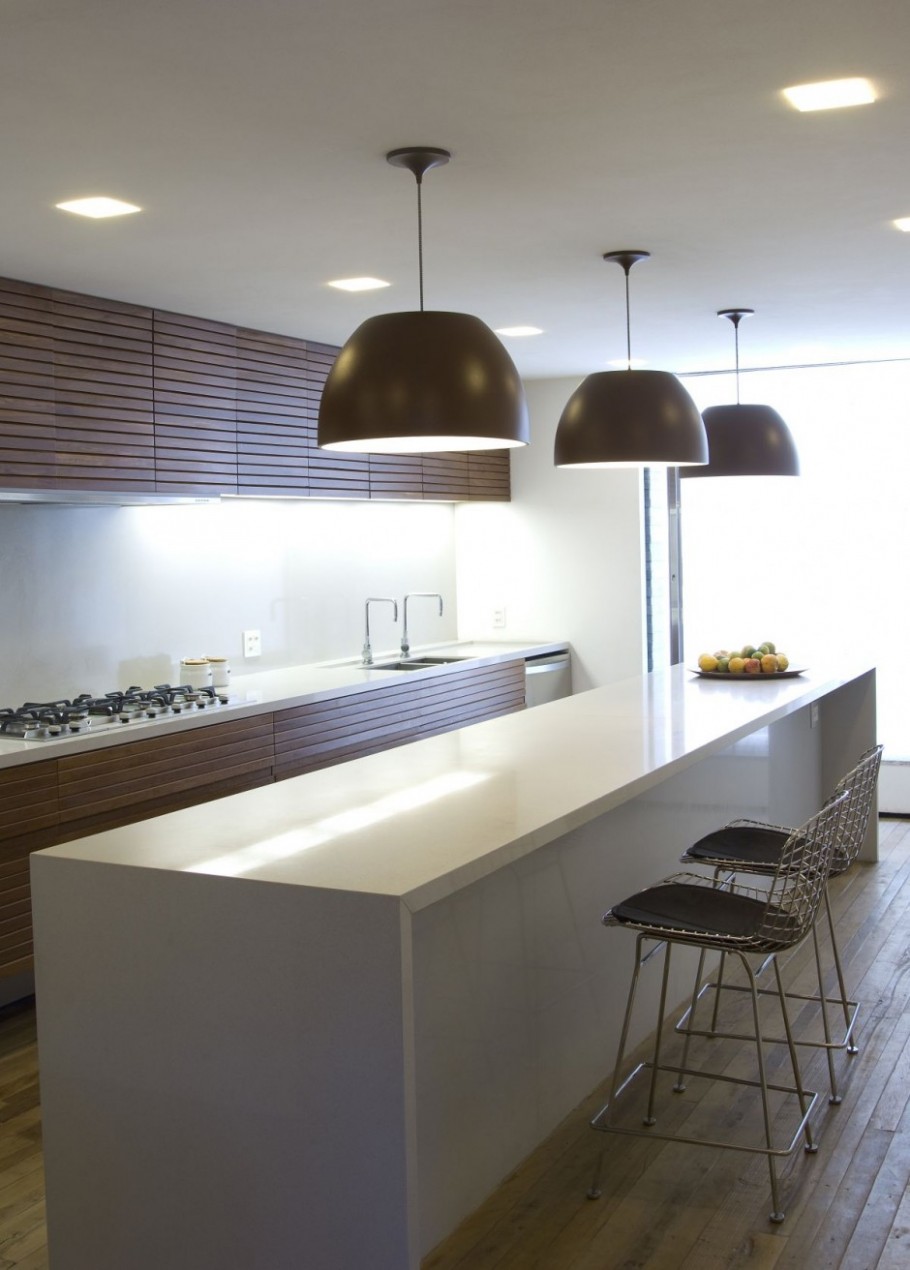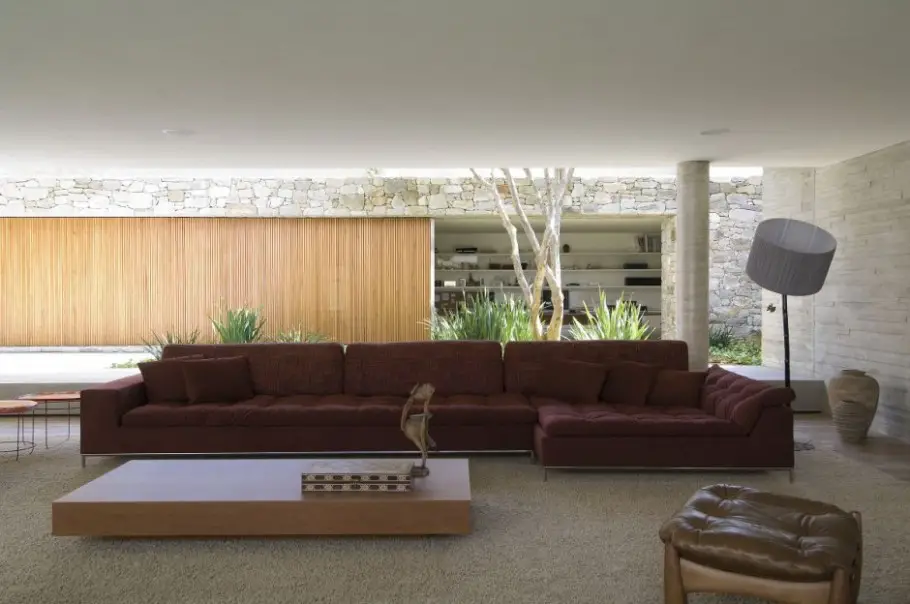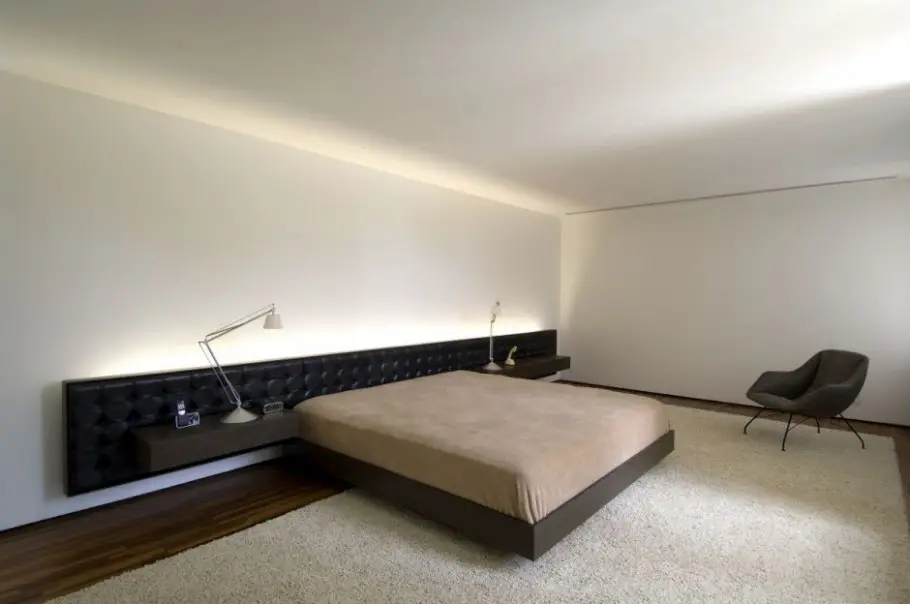 Love Interior Design & Exotic Travel? Follow us..
August 19, 2010 | Property | View comments