Novotel New York Times Square's $85 Million "Metamorphosis"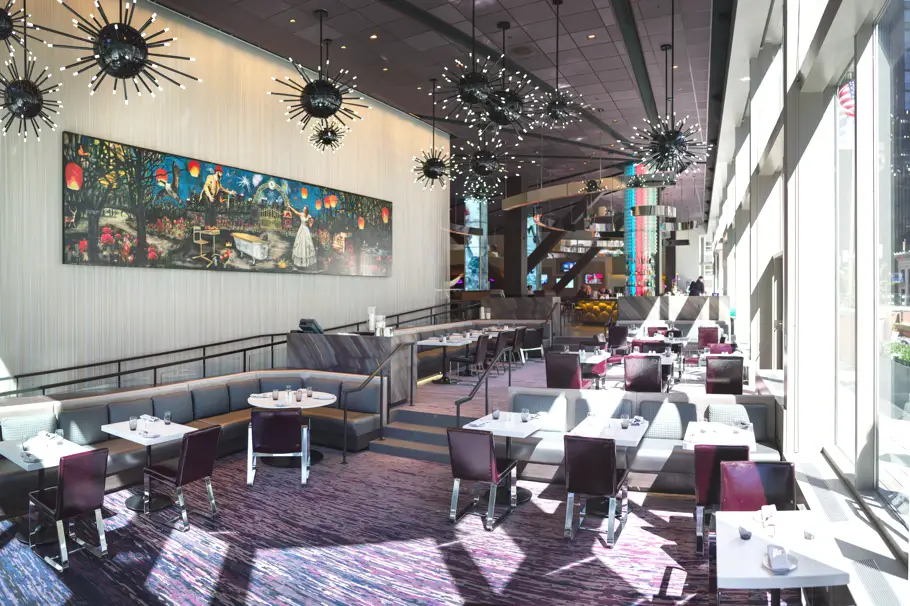 A dramatic renovation has taken place at the Novotel New York Time Square hotel that will provide a respite for design aficionados, with contemporary design touches and an unparalleled views of Times Square.
Novotel New York Times Square is the first hotel in Times Square to undergo a large-scale redesign in quite some time. More metamorphosis than mere makeover, the work repositions the hotel for young, fresh, hip and edgy clientele that are drawn to the city for both business and leisure pursuits.
"We're thrilled to debut the 'new' Novotel New York, and look forward to welcoming both new and returning guests to experience an unrivaled view of Times Square", said Marc Sternagel, general manager. "The revived look of the hotel, combined with SuperNova restaurant and our stunning terrace, offers locals and visitors alike a reason to create their own New York memories."
The $85 million revamp was led by the design firm Stonehill & Taylor, the same team behind the NoMad, Refinery, and Ace Hotels. The renovation of  the contemporary New York hotel includes striking room upgrades, a new restaurant, SuperNova and an exclusive outdoor terrace offering awesome views of Times Square.
Stonehill & Taylor's design work starts at the West 52nd Street entrance and carries through to the new Supernova restaurant and outdoor Terrace on the 7th floor.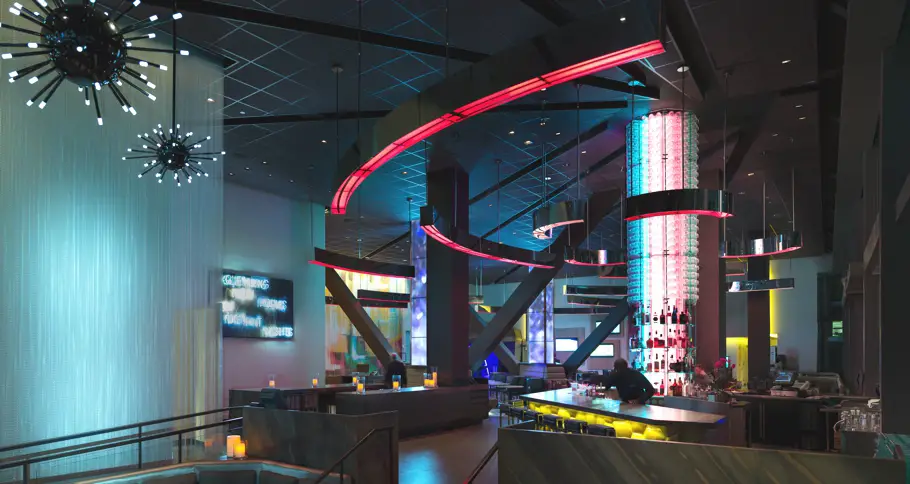 The redesign of the lobby was inspired by the concepts of celebration and passage of time, both envisioned in reference to the pop culture and calendar-flipping significance of New Year's eve in Times Square. The lobby space is nothing short of dramatic, with stylish seating, constant imagery flashing on LCD flat screens and a smooth check-in experience.
The hotel arrival experience features ambient sound, video art, purposeful materials and lighting that surrounds guests upon entry and transports them to their rooms. Computer-controlled hexagonal LED ceiling panels illuminates in different colours, complementing changing music and sounds throughout the day. The renovation further integrates the lobby and 7th floor public spaces into a fluid and sophisticated space with striking views of Times Square.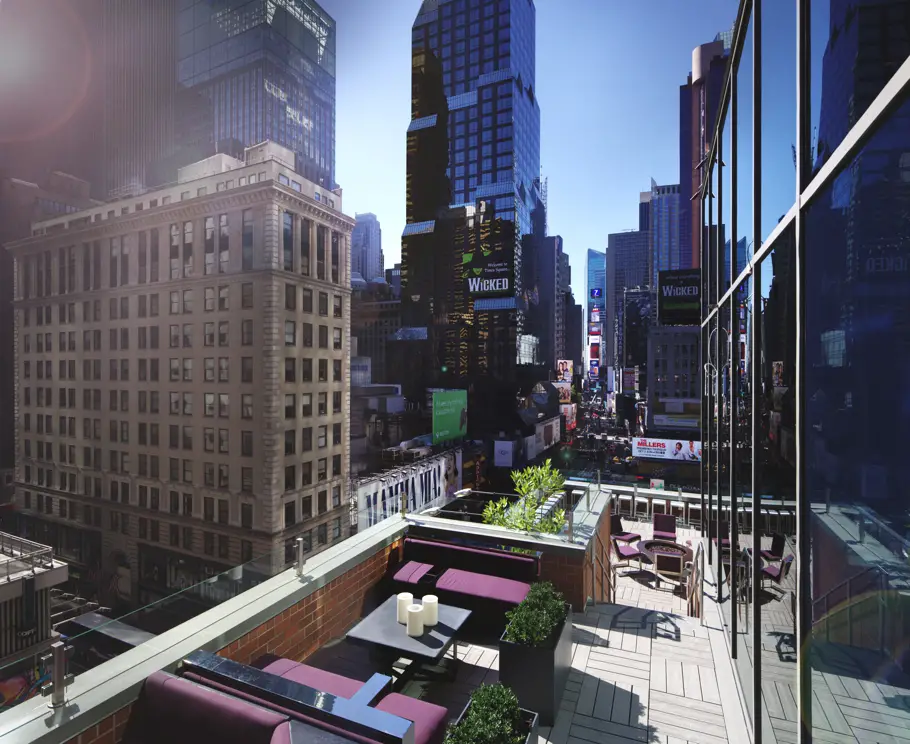 The New York hotel's outdoor terrace is a unique centerpiece and sets the hotel apart from others in the neighbourhood, featuring 5,700 square feet of social space seven floors off the ground and a dramatic vista of Times Square from every conceivable angle.
Comfortable walkways, tables for bar service, colorful foliage, and fire pits for enjoying cocktails and bites under the bright lights of Times Square offer unparalleled vantage points for both locals and visitors looking for pre and post-theater festivities.
Each of Novotel New York's 480 guest rooms was refashioned into a deluxe and sophisticated space in keeping with the hotel brand's contemporary "Next Room" design theme. Anchored by the backlit headboard of a duvet-covered bed, rooms unfold with sleek furnishings, clean lines, striking colours and modern comforts. New features include chic lighting, 46-inch flat screen TVs, WiFi access, ample workspace with iPad docking stations and soundproof windows that open and close. Ultramodern bathrooms are laid out with sleek steel surfaces and spacious glass showers beneath dramatic lighting.
Novotel New York Time Square, 226 West 52nd Street, 10019, New York City, US, novotelmetamorphosis.com
Love Interior Design & Exotic Travel? Follow us..
October 19, 2013 | New York North America Travel US | View comments