Luxury Chalet Eden in Courchevel, French Alps
This chic three-storey chalet sleeps up to 10 guests and is full to the brim with stylish features, set in Courchevel, in the French Alps, Chalet Eden is part of the Trois Vallees ski area.
This beautiful chalet is ideally situated in Courchevel, one of France's best luxury ski resorts. Located just 300 meters from the center of Courchevel, Chalet Eden has a fully equipped ski room, a private swimming pool, and spa with steam and massage rooms – perfect for some winter bliss with loved ones.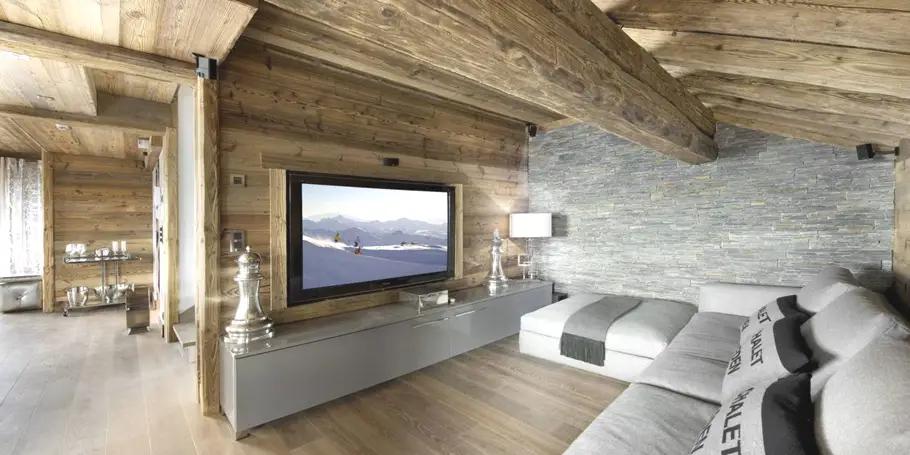 Rooms are contemporary and stylish. The refined decoration and designer furniture of the dining room and living room, crowned with its ethanol fireplace, the perfect alliance of white materials and the wooden structure of the building, gives the chalet its unique atmosphere. The fully equipped kitchen is ideal for large families or groups.
The two master bedroom suites come with private bathrooms and three other en-suite bedrooms with private shower rooms can comfortably accommodate up to 10 guests. Every room of the luxury French chalet is equipped with TV, WiFi and other mod cons.
Courchevel is full of little churches, picturesque chalets and lively streets with specialty restaurants. After riding the slopes all day, you can recover at the chalet's sumptuous private bar for an afternoon tea or aperitif.
Chalet Eden, Agence Cimalpes 1850, 73120, Courchevel, France, chalet-eden.com
Images courtesy of Marc Bérenguer
Love Interior Design & Exotic Travel? Follow us..
January 16, 2014 | Courchevel Europe France Travel Western Europe | View comments