Kallima Club and Spa relaunches with a new holistic spa
This month the luxury spa at Hilton London Syon Park has relaunched with a new concept and name. Now known as Kallima Club and Spa, it takes a holistic approach to wellbeing, providing relaxation, fitness and nutritional advice.
Just a stone's throw away from central London, Kallima Club and Spa is located within the peaceful surroundings of the Syon Estate, part of the Duchy of Northumberland.
This luxury urban retreat is ideal for both visitors and hotel guests looking for an all-day indulgence, as well as health club members embarking on a longer-term journey to fitness and wellness.
Offering 11 treatment rooms, Vichy shower, and a carefully designed relaxation area, 'The Snug', the spa is designed to offer a sensual journey from start to finish.
Every detail of the journey is personalised, right down to the carefully selected incense that accompanies guests throughout their Kallima journey from locker to treatment room. These scents are also available to purchase, so you can continue your personal  Kallima experience in the privacy of your own home.
A team of expert trainers will be on hand to create tailored exercise programmes based on the 'Personalised fitness for life' concept.
As well as bespoke gym guidance, the dedicated trainers will introduce circuit training sessions, distance and uphill running clubs, and military style boot camps in the extensive hotel grounds to help guests reach their fitness goals.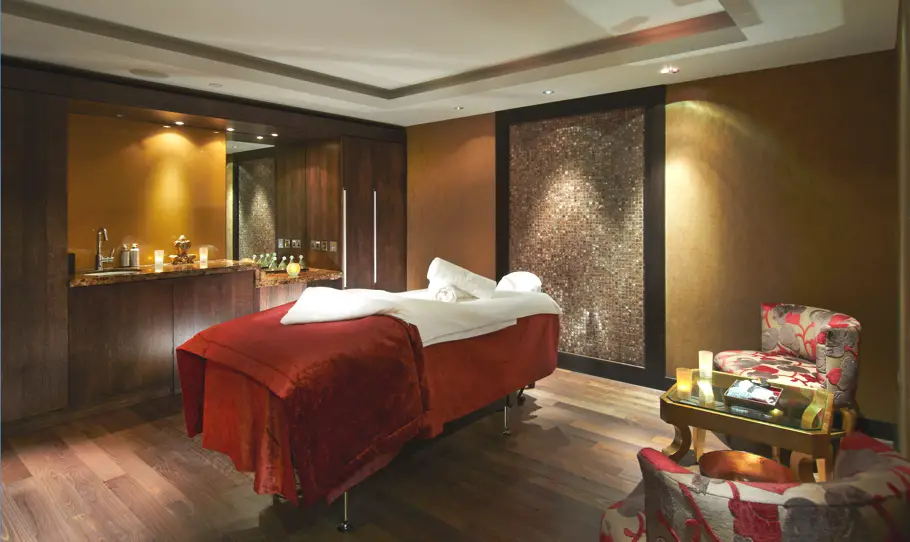 A delicious 'spa menu' has also been designed to complement physical exercise programmes and revitalising spa experiences.
Based on the popular bento box concept, these will present a selection of healthy and nutritionally balanced dishes, inspired from cuisines from each corner of the globe.
Kallima Club and Spa, London Syon Park, Middlesex, London TW8 8JF, England, londonsyonpark.com
Love Interior Design & Exotic Travel? Follow us..
January 29, 2014 | England Europe London Travel Western Europe | View comments